Suite Renovations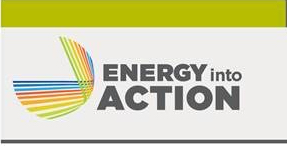 With nine innovative sessions, a brand new Awards ceremony and a wide-range of exhibitors, this year's Energy into Action is a "can't miss" event. It's the opportunity to hear from industry experts, attend sector-specific sessions, network with peers and exhibitors, and find out how incentives can help you upgrade and save. This conference is free to attend, but space is limited – reserve your spot today! When Wednesday, September 21, 2016 8:30 – 2:30 p.m. Registration opens at 7:30 a.m. Where...
read more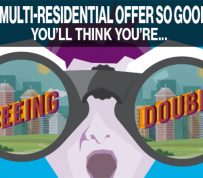 For a limited time, from June 15 – September 30, 2016 Enbridge Gas is offering Novitherm™ Heat Reflector Panels for an increased incentive of $0.40/m3 of gas saved—that's four times our normal incentive—but you need to act now. To gain deeper energy savings, along with the Novitherm™ Heat Reflector Panels we are offering free low-flow showerheads. It's a Win – Win. Enjoy two energy savings measures that will improve your bottom line while enhancing the comfort of your...
read more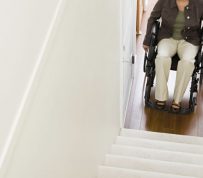 Story by: Chad Griffiths Most businesses, owners and property managers are aware of laws, building codes and bylaws designed to better accommodate those with disabilities. However, from my own experience, there's still a lot of progress that needs to be made on accessibility. I recently had a reconstructive foot surgery that confined me to a wheelchair for the first couple of weeks and crutches for a further six weeks. In no way whatsoever will I suggest that this temporary situation was...
read more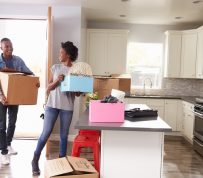 What comes to mind when you hear the word home? You may think about the place where you grew up as a child or currently live with your family. For many, home is a place where babies take their first steps, kids are raised, and important memories are shared between loved ones. One thing is for sure—your rental property isn't just a combination of walls and doors, it's a place where stories unfold. In the property management industry, great apartment marketing involves creating this vision for...
read more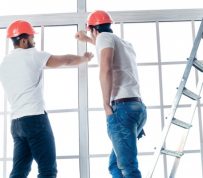 By Tim Blackwell  | Property Management Insider New tool technology is exceeding traditional definitions of improvements to the power tools that build and maintain multifamily housing. High-tech and blue-tooth enabled tools are not only designed to ease the chores of drilling, sawing and affixin' but also save time and money. Cloud-Based Technology is Making Maintenance Mobile Tools have come a long way since the introduction of the electric motor in the 1880s that made possible today's...
read more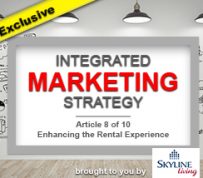 Story by: Sarah Rodrigues | Skyline Living Last month, I discussed how outstanding customer service contributes to marketing strategy and affects tenant satisfaction, retention, and profit. The most important take away from that article is that your customer service must deliver on what your company promised. There are several key moments when a customer interacts with your company – either with you as the owner or property manager, with the leasing agent, or with the building staff. By...
read more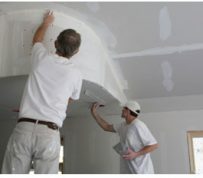 Story by: Joe Hoffer | Cohen Highley LLP Buying properties, giving them a major face lift, and re-selling them based on their increased value is a common investment strategy of real estate developers and investors. The value of apartment buildings is dependent on income, so to increase value you need to increase net income. Ontario's Residential Tenancies Act (RTA) is rife with rent control rules designed to prohibit or restrict increases in revenue. Lawyers who fail to properly advise...
read more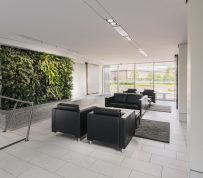 In the heart of Ottawa's West End lies Accora Village; a vibrant and revitalized community that is turning the rental process on its head by providing Ottawa home-seekers with a unique rental experience. At the center of the neighbourhood is Cobalt, the community's first fully-renovated rental high-rise and the flagship of the Accora Village redevelopment. Formerly known as The Fairview, the name 'Cobalt' represents a nod to the building that reaches into the sky, forward momentum, freedom,...
read more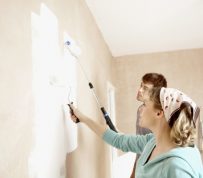 Story by: Tim Blackwell As the multifamily industry continues to find new ways to attract and retain residents, the color mind-set of interior paint design in 2015 remains a steady driver in helping residents feel at home in their apartments. Experts have long contended that color affects mood. Reds are associated with fiery warmth and rage, while blues represent cooler temperatures and calming. Social or cultural levels, as well as personal relationships, and economic conditions can affect...
read more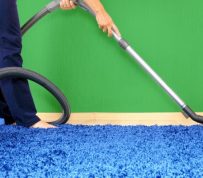 Story by: Tim Blackwell You can almost figure that the carpet in an apartment unit will probably have to be replaced long before the Style Police make a call.  Picture walking into a recently vacated unit and seeing a year's worth of coffee spills or discolored areas that just won't come clean and you'll get the idea. The deposit from that outgoing resident may help cover some of the replacement costs, but additional time to turn a unit becomes a headache. There ought to be a better way that...
read more