Retrofit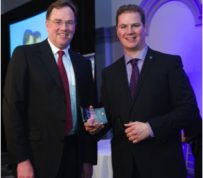 In early 2015, hundreds of sustainable energy leaders attended the Ontario Sustainable Energy Association's (OSEA) 5th annual Powering Prosperity Awards dinner. These awards recognize outstanding accomplishments in eight award categories that span the breadth of community, aboriginal, public and private sector sustainable energy solutions. At the ceremony, Park Property Management Inc. was named one of the two winners of the Sustainable Project of the Year award. OSEA has been supporting a...
read more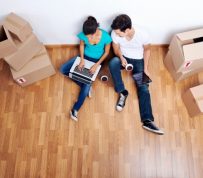 The apartment industry is finding better ways to keep from getting floored by high turnover costs when it comes to providing effective walkable surfaces under residents' feet. Hard-surface floors are replacing many carpeted areas in apartments, and going down by offering long-term savings to property owners and a more stylish look for renters. Vinyl plank is fast covering entire units and complementing other floors that have traditionally been topped with carpet. Many high-end styles of plank...
read more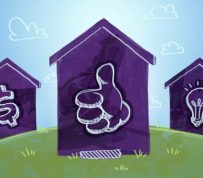 Story by: JENNIFER CHAN Ever wish you had more time and resources to keep up with the work on your rental property? Maintenance doesn't stop once you find a tenant, but there are several ways to make your job as a landlord a little easier. Here are some tips to help you save time and money managing your property. Change locks with ease: Replace locks quickly during turnover using KwikSet SmartKeys, which allow you to easily reset the lock yourself. Standardize your property features: Finding...
read more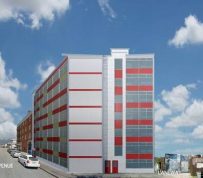 The idea of transforming shipping containers into housing is about to make a giant leap upward. A local non-profit housing agency that has already built one small project with containers is now aiming to build, at seven storeys, what is believed will be the tallest container building on the continent. The Atira Women's Resource Society, which applied for a rezoning for the project last month, is hoping to create 26 social-housing units in the building, which will use about 90 shipping...
read more
Majority of rooms to be rented at below market rates, Solterra Group says. What was once one of the 10 worst Downtown Eastside hotels in Vancouver is getting a new lease on life. In what is being called a "highly unusual" application, the owners of the former North Star Hotel at 5 West Hastings plan to renovate it and will dedicate over half of the 31 rooms for welfare recipents and low-income renters. The four-story Victorian brick hotel, built in 1904, is a stone's throw from Pigeon Park at...
read more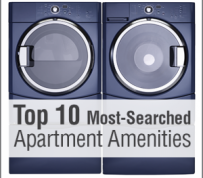 Story by: Brittany W. Boyce Successful marketing of your community is key for drawing in prospects, but it's also important to stay in tune with what amenities they are seeking in a rental, so you can be prepared to meet their needs. Updating your property can be costly, but consider making small investments within your community from time to time in order to appeal to the Next Generation of Renters searching for their ideal community. If you're looking for a place to begin, here's a list of...
read more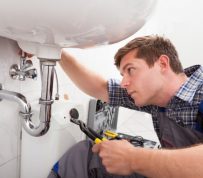 Maintenance can be a necessary evil in the apartment industry. Water heaters leak, HVAC units fail and pipes burst in units old and new. As repairs add up, so do expenses, which drop straight to the bottom line. Effective management of repairs and expenses will lessen the blow in many cases, but that goes beyond getting good deals on replacement items. As with many business applications, solving problems efficiently often comes down to people, processes and technology. If you think you're...
read more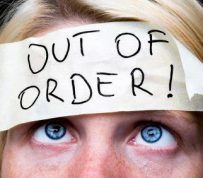 The modern-day renter chooses the renter lifestyle because it's convenient and worry free. Once they become residents of your property, how can you ensure you deliver that implied promise? Keeping the ship running smoothly is an uphill battle — appliances will break, amenities need maintenance, and maintenance delays will happen. They key to placating frustrated residents as you work to resolve issues is delivering great customer service. Keep residents in the loop As a resident, it's...
read more
The 2014 RHB Apartment Guide – Exteriors serves to inform Canadian apartment building owners and managers on how to maintain, renovate and upgrade their properties, with the focus on the building's exterior. This guide provides strategies, direction and tips on what to do, what to look for and what to avoid, as well as the importance of building maintenance and capital work. To ensure that this guide contains the most current and pertinent information, RHB worked in collaboration with Geoff...
read more
The latest frontier in apartment landscape irrigation is being reached by better management of water flow through systems retrofitted with master valves and flow meter sensors. Older systems that were not built with these features are water hogs waiting to happen. With a master valve controlling water flow and flow sensors detecting how much water is going through a smart controller-driven system, apartment properties can track water usage data literally down to the sprinkler head. Digging...
read more