Retrofit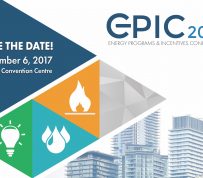 MINGO Rally presents: The Energy Programs and Incentives Conference (EPIC), Toronto   ONE FOCUS. ONE GOAL. Did you know that more than tens of $millions of energy incentives are available to building owners every year? Navigating the variety of energy programs and incentives available to apartment owners can be overwhelming and intimidating. EPIC – The Energy Programs and Incentives Conference, showcases active energy programs within the City of Toronto, along with their incentives and...
read more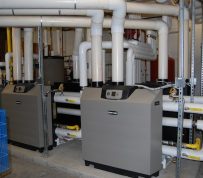 Upgrading to more energy-efficient natural gas equipment is easy and cost effective. Add in incentive programs, and your company can see an accelerated payback on your investment. Here's an example of how Ontario multi-unit residential property managers are able to earn a return on investment and reduce their natural gas bill through incentive programs. The Situation A property management company in Ontario wanted to increase the energy efficiency of three multi-unit residential buildings....
read more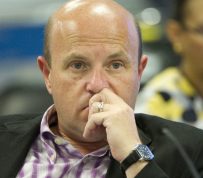 MPP Peter Milczyn is a former Toronto councillor. Mayor John Tory has warned that hundreds of community housing units may because $1.73 billion in repairs are needed. Ontario will not be handing Mayor John Tory a "blank cheque" to deal with a backlog of repairs needed in crumbling Toronto Community Housing units, says the new minister of housing. The province is waiting to see Toronto's plan to reconfigure the agency before any money is forked over, Etobicoke-Lakeshore MPP Peter Milczyn said...
read more
A former factory building that closed in 1990 has reopened in 2015 as a new, bright and comfortable 54-unit residence. Managed by Indwell, a local charity, Harvey Woods Lofts provides affordable housing and a measure of independence to low-income residents living with mental illnesses or other disabilities, who require housing with supports. For residents like Dennis, the new housing is helping him to create a better life. "I was homeless, sometimes crashing on people's couches, sometimes on...
read more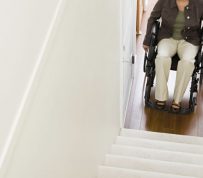 Story by: Chad Griffiths Most businesses, owners and property managers are aware of laws, building codes and bylaws designed to better accommodate those with disabilities. However, from my own experience, there's still a lot of progress that needs to be made on accessibility. I recently had a reconstructive foot surgery that confined me to a wheelchair for the first couple of weeks and crutches for a further six weeks. In no way whatsoever will I suggest that this temporary situation was...
read more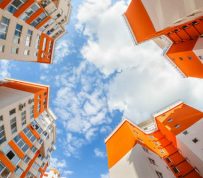 On May 25th, 2016, the Minister of Municipal Affairs and Housing, the Honourable Ted McMeekin, and the Minister of Energy, the Honourable Glen Murray, announced a new Energy Retrofit incentive program that will provide up to $400 million in rebates or grants for private residential apartment buildings for the purchase and installation of energy efficient technologies such as boiler replacements and lighting retrofits. This announcement is part of the government's Climate Change Action...
read more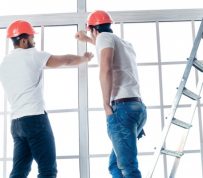 By Tim Blackwell  | Property Management Insider New tool technology is exceeding traditional definitions of improvements to the power tools that build and maintain multifamily housing. High-tech and blue-tooth enabled tools are not only designed to ease the chores of drilling, sawing and affixin' but also save time and money. Cloud-Based Technology is Making Maintenance Mobile Tools have come a long way since the introduction of the electric motor in the 1880s that made possible today's...
read more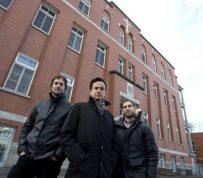 Story by: BERTRAND MAROTTE | The Globe and Mail For some Montreal real estate developers, selling sanctuary can be hell. In these secularizing times, Montreal's plentiful stock of centrally located religious buildings suitable for repurposing as condos or for other uses would appear to represent a Holy Grail of opportunity for developers. But a rising chorus of critics says too many promoters are eager to sacrifice this rich architectural, spiritual and community heritage on the altar of...
read more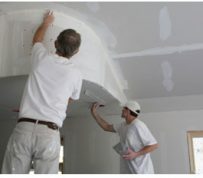 Story by: Joe Hoffer | Cohen Highley LLP Buying properties, giving them a major face lift, and re-selling them based on their increased value is a common investment strategy of real estate developers and investors. The value of apartment buildings is dependent on income, so to increase value you need to increase net income. Ontario's Residential Tenancies Act (RTA) is rife with rent control rules designed to prohibit or restrict increases in revenue. Lawyers who fail to properly advise...
read more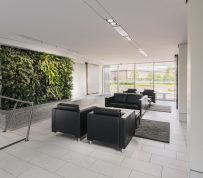 In the heart of Ottawa's West End lies Accora Village; a vibrant and revitalized community that is turning the rental process on its head by providing Ottawa home-seekers with a unique rental experience. At the center of the neighbourhood is Cobalt, the community's first fully-renovated rental high-rise and the flagship of the Accora Village redevelopment. Formerly known as The Fairview, the name 'Cobalt' represents a nod to the building that reaches into the sky, forward momentum, freedom,...
read more