Restoration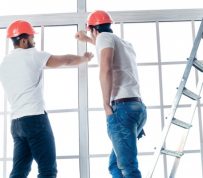 By Tim Blackwell  | Property Management Insider New tool technology is exceeding traditional definitions of improvements to the power tools that build and maintain multifamily housing. High-tech and blue-tooth enabled tools are not only designed to ease the chores of drilling, sawing and affixin' but also save time and money. Cloud-Based Technology is Making Maintenance Mobile Tools have come a long way since the introduction of the electric motor in the 1880s that made possible today's...
read more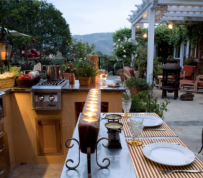 Story by:  Leah Mendes  |  March 28, 2016 Summer is right around the corner, and the weather isn't the only thing heating up. New trends are on the horizon in multifamily, and apartment communities are finding new ways to bring the full indoor living experience outdoors. The National Kitchen & Bath Association identified outdoor kitchens and living spaces as the hottest trends in housing today, although it's been popular for a few years. Americans began enhancing their outdoor living...
read more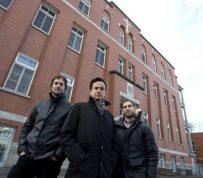 Story by: BERTRAND MAROTTE | The Globe and Mail For some Montreal real estate developers, selling sanctuary can be hell. In these secularizing times, Montreal's plentiful stock of centrally located religious buildings suitable for repurposing as condos or for other uses would appear to represent a Holy Grail of opportunity for developers. But a rising chorus of critics says too many promoters are eager to sacrifice this rich architectural, spiritual and community heritage on the altar of...
read more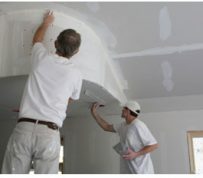 Story by: Joe Hoffer | Cohen Highley LLP Buying properties, giving them a major face lift, and re-selling them based on their increased value is a common investment strategy of real estate developers and investors. The value of apartment buildings is dependent on income, so to increase value you need to increase net income. Ontario's Residential Tenancies Act (RTA) is rife with rent control rules designed to prohibit or restrict increases in revenue. Lawyers who fail to properly advise...
read more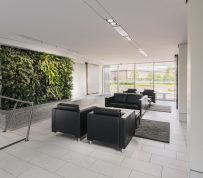 In the heart of Ottawa's West End lies Accora Village; a vibrant and revitalized community that is turning the rental process on its head by providing Ottawa home-seekers with a unique rental experience. At the center of the neighbourhood is Cobalt, the community's first fully-renovated rental high-rise and the flagship of the Accora Village redevelopment. Formerly known as The Fairview, the name 'Cobalt' represents a nod to the building that reaches into the sky, forward momentum, freedom,...
read more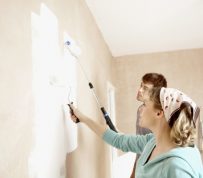 Story by: Tim Blackwell As the multifamily industry continues to find new ways to attract and retain residents, the color mind-set of interior paint design in 2015 remains a steady driver in helping residents feel at home in their apartments. Experts have long contended that color affects mood. Reds are associated with fiery warmth and rage, while blues represent cooler temperatures and calming. Social or cultural levels, as well as personal relationships, and economic conditions can affect...
read more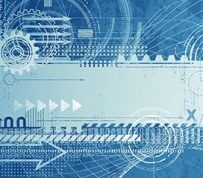 Story by: RICHARD GILBERT | Daily Commercial News  Construction leaders and contractors in Manitoba have formed a new committee to advocate for the implementation of a Prompt Payment Act, which would be applied to public and private projects in the province. "We are still working to get all the key stakeholders aligned to make sure when we approach the government, to introduce this proposed legislation, that we have a document that everybody agrees to and supports," said Brad...
read more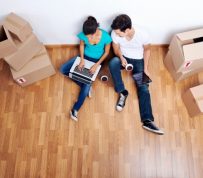 The apartment industry is finding better ways to keep from getting floored by high turnover costs when it comes to providing effective walkable surfaces under residents' feet. Hard-surface floors are replacing many carpeted areas in apartments, and going down by offering long-term savings to property owners and a more stylish look for renters. Vinyl plank is fast covering entire units and complementing other floors that have traditionally been topped with carpet. Many high-end styles of plank...
read more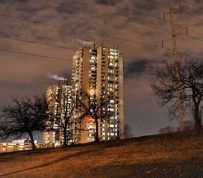 Story by: JENNIFER CHAN So you acquired a new building, but it needs a little bit of work. Perhaps the features are dated, the name is passé, or the reputation has taken a hit. One way to start fresh is to rebrand your building, revitalizing your apartment community inside and out. Here are some steps you can take as part of a systematic approach to turning your complex around. Create a story around your product Your brand is what sets you apart from other communities. It puts a face to your...
read more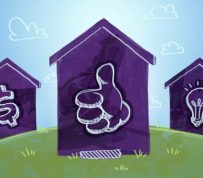 Story by: JENNIFER CHAN Ever wish you had more time and resources to keep up with the work on your rental property? Maintenance doesn't stop once you find a tenant, but there are several ways to make your job as a landlord a little easier. Here are some tips to help you save time and money managing your property. Change locks with ease: Replace locks quickly during turnover using KwikSet SmartKeys, which allow you to easily reset the lock yourself. Standardize your property features: Finding...
read more