Restoration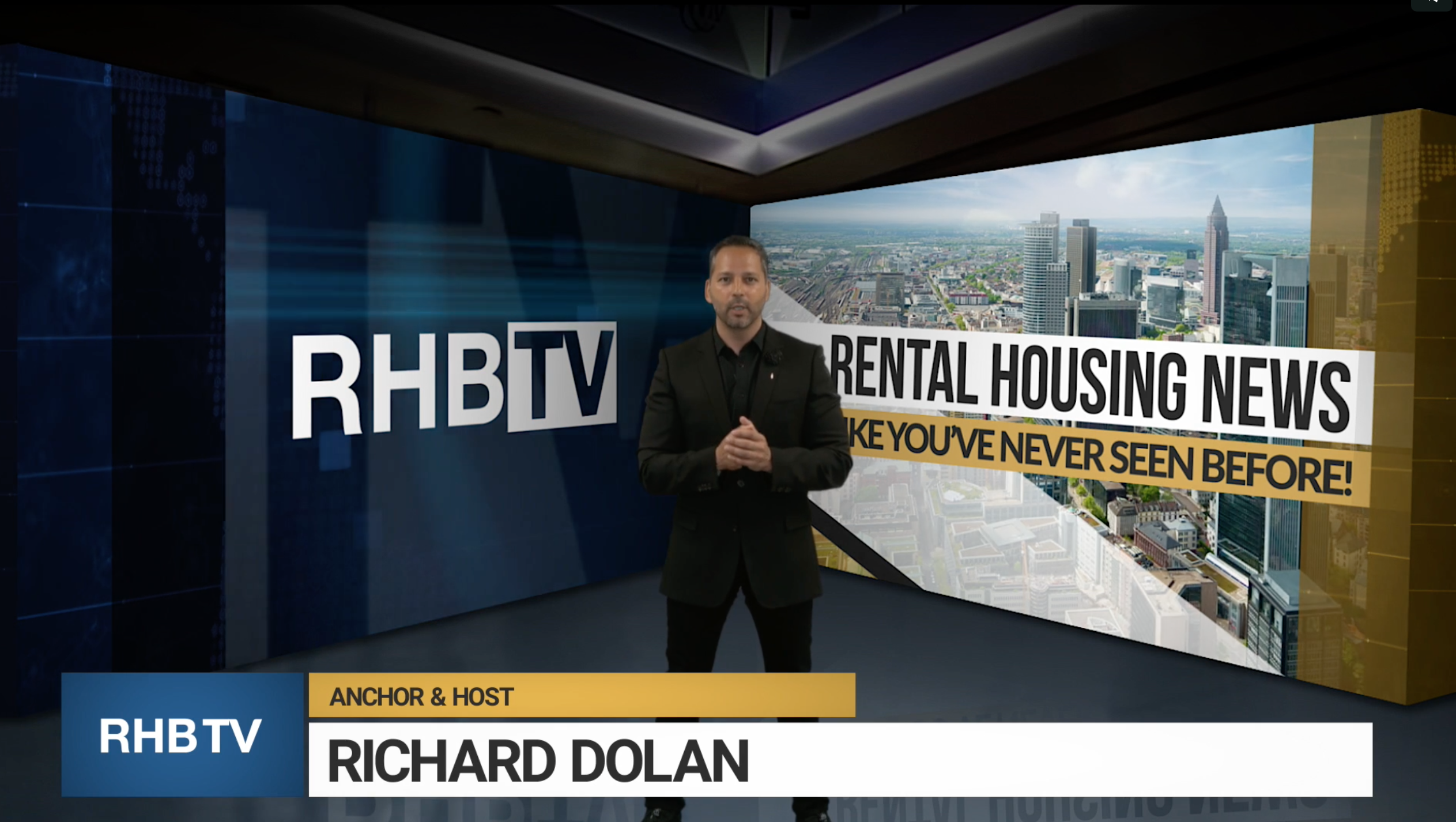 RHB TV is Canada's first digital news broadcast for the RENTAL HOUSING INDUSTRY! Each episode covers a variety of topics affecting the multi-residential market, such as market insights and trends, legal, finance, development and acquisitions, CMHC data and reports, energy efficiency, capital expenditures and more.  Here is a segment-by-segment breakdown of the premiere episode. Visit the corresponding links to watch each segment NOW! NEWSDESK Bill 108 is making national headlines. Learn more...
read more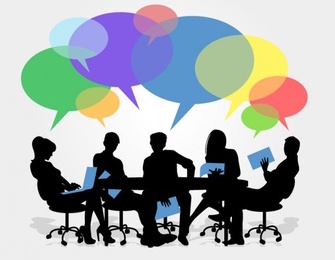 CFAA is lobbying the federal government to loosen the strings on retrofit grants and loans. Tell us what would lead you to take up the money! Email admin@cfaa-fcapi.org to tell us if you (or someone from your company) can attend a telephone conference call at any or all of these dates and times: Tuesday, December 4          2 to 3pm EST Thursday, December 6        11:30 to 12:30 EST Thursday, December 6        2 to 3pm EST We will fix one or two of those times for the call(s). Before the...
read more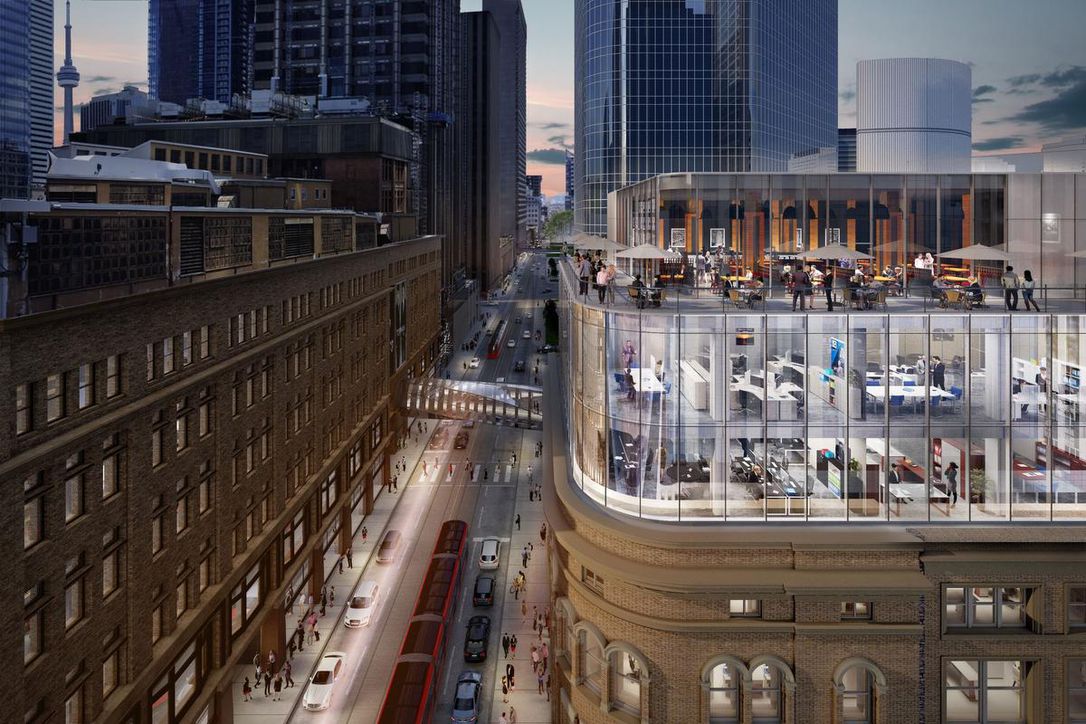 Cadillac Fairview plans to restore 2 Queen St. W. to its original 1885 brick façade and add three more storeys. Cadillac Fairview has unveiled plans for a makeover of 2 Queen St. W., a project that will restore the former Woolworth building's original 1885 brick façade and open a "gateway" from Yonge St. to the south entrance of the Eaton Centre. The Toronto-based commercial property developer said the expansion and restoration project aims to enhance retail and office space — and will add...
read more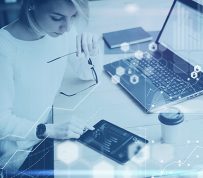 Integrated, "whole-building" energy modelling is a process in which all design options related to a building's energy consumption and generation are simulated and mapped. It is increasingly being used in support of building energy code compliance, green building standard evaluation, and utility and government incentive programs. Recent advances in both energy modelling software and computing power have made it easier to execute what are known as parametric simulations. These types of...
read more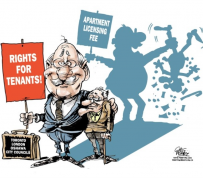 The City of Waterloo is by far the greediest of all municipalities when it comes to the charges levied under its Landlord Licensing By-law.  Waterloo's licensing fee and mandatory charges (the bulk of which go to its bureaucratic "cousin", the Electrical Safety Authority) amount to over $1,000 per townhouse unit and are imposed on a "per bedroom" basis (the more bedrooms the higher the fee).  The fees are imposed on "converted residential dwellings"...
read more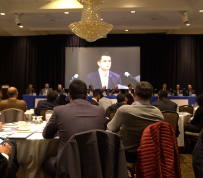 On Monday November 6th 2017 our industry was witness to the highly successful, informative, new and innovative show that brought LCD's, Owners and trades together for a true insight on how to take advantage of industry incentive programs. RHB Magazine was the media sponsor of Energy Programs and Incentives Conference (EPIC) 2017, which showcases active energy programs within the City of Toronto, in addition to rebates and incentives that help building owners and managers, as well as engineers...
read more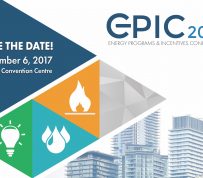 MINGO Rally presents: The Energy Programs and Incentives Conference (EPIC), Toronto   ONE FOCUS. ONE GOAL. Did you know that more than tens of $millions of energy incentives are available to building owners every year? Navigating the variety of energy programs and incentives available to apartment owners can be overwhelming and intimidating. EPIC – The Energy Programs and Incentives Conference, showcases active energy programs within the City of Toronto, along with their incentives and...
read more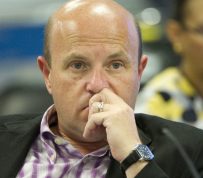 MPP Peter Milczyn is a former Toronto councillor. Mayor John Tory has warned that hundreds of community housing units may because $1.73 billion in repairs are needed. Ontario will not be handing Mayor John Tory a "blank cheque" to deal with a backlog of repairs needed in crumbling Toronto Community Housing units, says the new minister of housing. The province is waiting to see Toronto's plan to reconfigure the agency before any money is forked over, Etobicoke-Lakeshore MPP Peter Milczyn said...
read more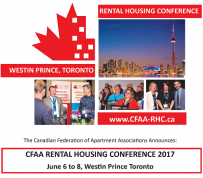 The clock is ticking down to the close of CFAA's second annual Rental Housing Awards Program.  Applications in all categories are due on Monday, May 1, by 12 midnight PDT. The CFAA Rental Housing Awards Program was started in 2016 to create a stage on which to celebrate excellence in rental housing across Canada. The winners are announced at the CFAA Awards Dinner, which takes place annually after the first day of sessions at CFAA Rental Housing Conference. That is to take place this...
read more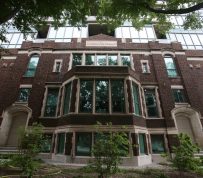 Character is the name of the game when it comes to downtown residential and commercial developments in Hamilton. Witton Lofts When Steve Kulakowsky and his partner David Sauve bought the old McIlwraith Public School for $750,000 in 2011, they wouldn't put their condo sales centre on the site. "We weren't sure if anybody would actually want to live in that area," said Kulakowsky. But the 36-unit Witton Lofts was just ahead of the curve as the first condo built north of...
read more