Rental Rates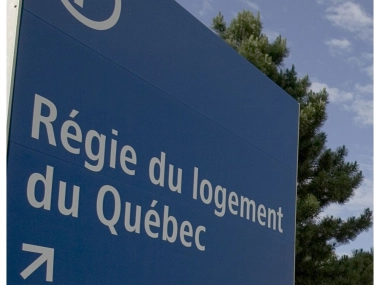 Unpaid rent can cause friction even at the best of times. Now picture a lease going unpaid in a city that happens to be mid-housing boom, with home prices skyrocketing and near-zero vacancy rates—where many landlords are eager to end leases and raise the rent, and tenants are equally desperate to hold onto them. Then picture that happening while evictions are banned. And it's not one rent unpaid, but roughly one in seven across the city. Montreal's traditional citywide Moving Day this year, on...
read more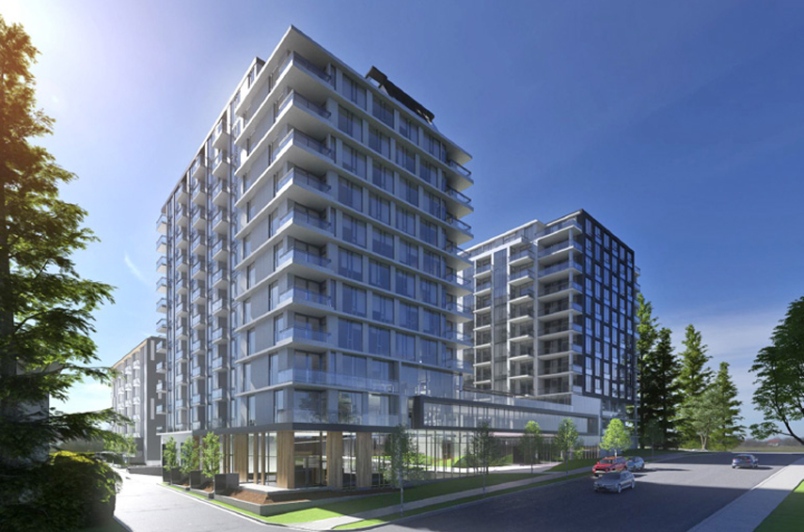 A sizable new all-rental development in Central Lonsdale is headed for public hearing. City of North Vancouver council voted unanimously Monday night to advance a proposal from Nacel Properties to build 281 rental units and a new public park at 250 East 15th St. If approved, the project would include two 12-storey towers fronting 15th Street across from Evergreen House and the Lions Gate Hospital campus, as well as a six-storey building facing 16th Street, and a new park on the corner of 16th...
read more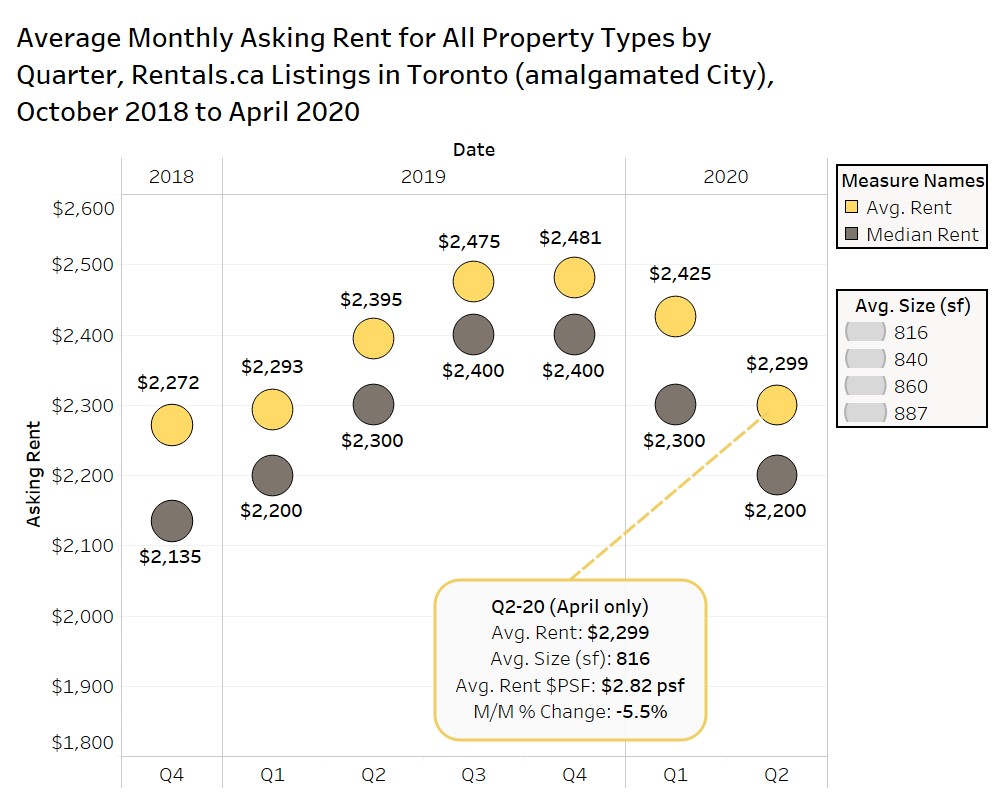 COVID-19 continues to have a major impact on the real estate market in Toronto, with the average asking rent for all property types listed on Rentals.ca in Q2-2020 (April only) declining by 5.5% from Q1-2020. Average rent was virtually unchanged compared to the first quarter of 2019. The chart below presents data on condominium apartment rents only in the former municipalities of Scarborough, North York, Etobicoke, and Toronto. In the first quarter of 2020, prior to the pandemic taking hold,...
read more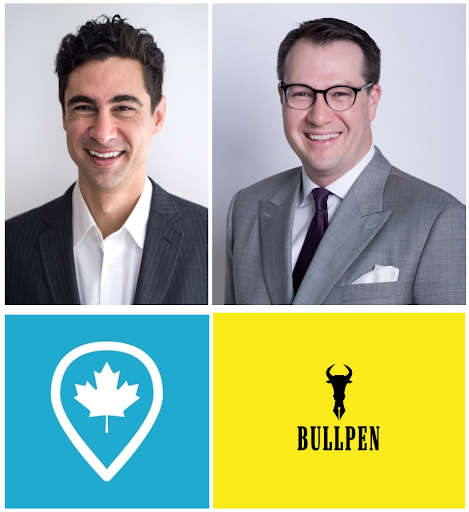 Although average rents in Canada were unchanged in April over March, rental prices for apartments and condo apartments listed on Rentals.ca were down 3.2% and 4.6% respectively month over month. Also, average monthly rents for all property types were down in April over March in some major cities including Toronto, Vancouver, Calgary and Ottawa.   National Overview With most of the country on lockdown, the majority of tenants are staying put for both financial and health reasons. Many large...
read more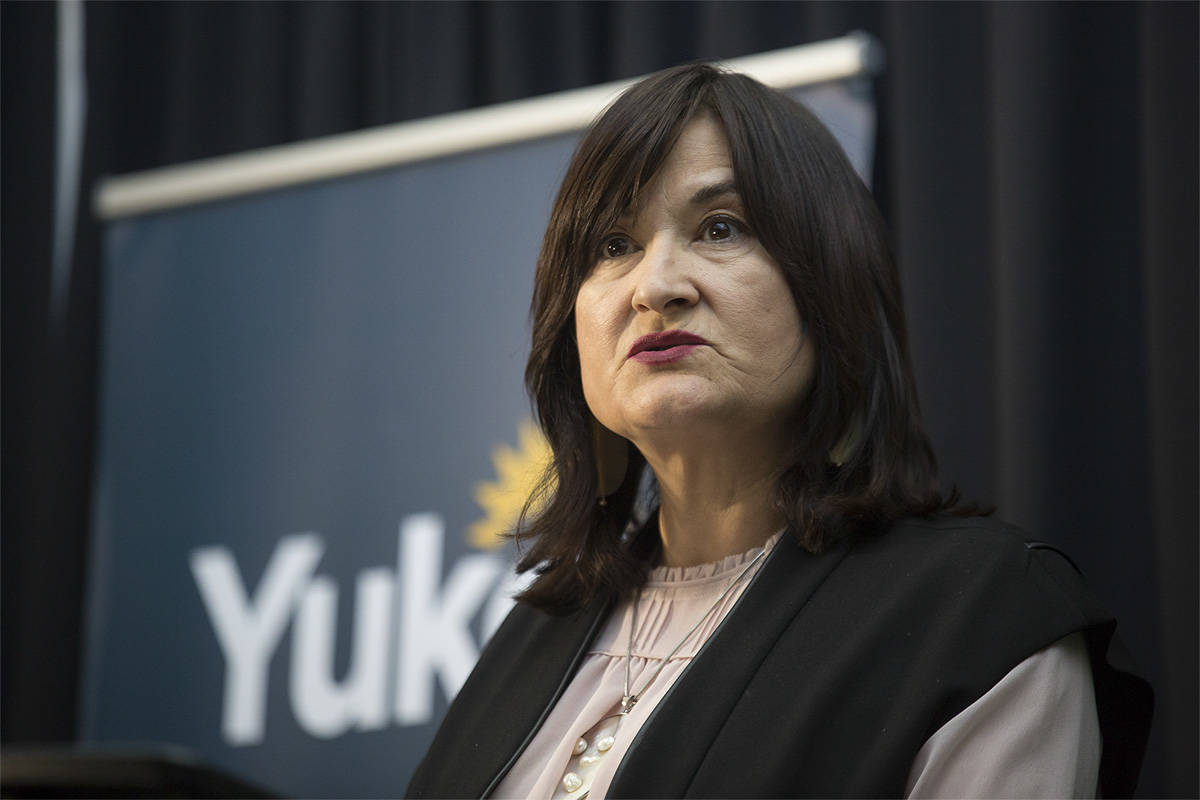 The Yukon government is offering financial help to people who are having trouble paying rent due to the COVID-19 pandemic. Under the program, the government will cover up to half of rent for people in market housing. The amount of monthly assistance varies, from $415 for a bachelor apartment to $800 month for a three-bedroom. To qualify, residents must have lost 30 per cent of their income as a result of COVID-19 and must have applied for other sources of government aid. "Members of our...
read more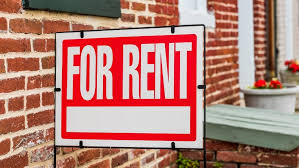 With the average cost to rent a one-bedroom apartment in Toronto at more than $2,200 a month and a two-bedroom at almost $3,000, many feel the dream of home ownership will never happen for them, according to a new survey. In the Generation Rent survey, 1 in 10 Canadians believe they will be forever renters. That is about 3.4 million Canadians. Of those who don't currently own a home 19% believe they never will. "We do place a great importance on home ownership," said Scott Brike, the...
read more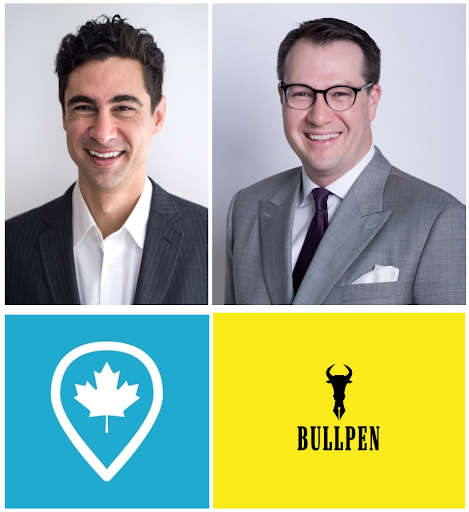 Average monthly rents were down in April over March in Toronto, Vancouver, Calgary and Ottawa, according to the monthly National Rent Report from Rentals.ca and Bullpen Research & Consulting. Also, rental apartments and condo apartments listed on Rentals.ca were down 3.2 per cent and 4.6 per cent respectively month over month, even though average rents in Canada were unchanged in April over March at $1,842. But the coronavirus pandemic is starting to have an effect on the rental market....
read more
Construction on a new $30-million, eight-storey apartment building on the Charlottetown waterfront is expected to begin this summer. The city and Pan American Properties signed a development agreement over the winter for a 99-unit complex that will be located on a vacant lot behind Renaissance Place (the former Sacred Heart Home) on Haviland Street, between the Queen Charlotte Armouries and the culinary institute. Coun. Greg Rivard, chairman of the planning and heritage committee, said the...
read more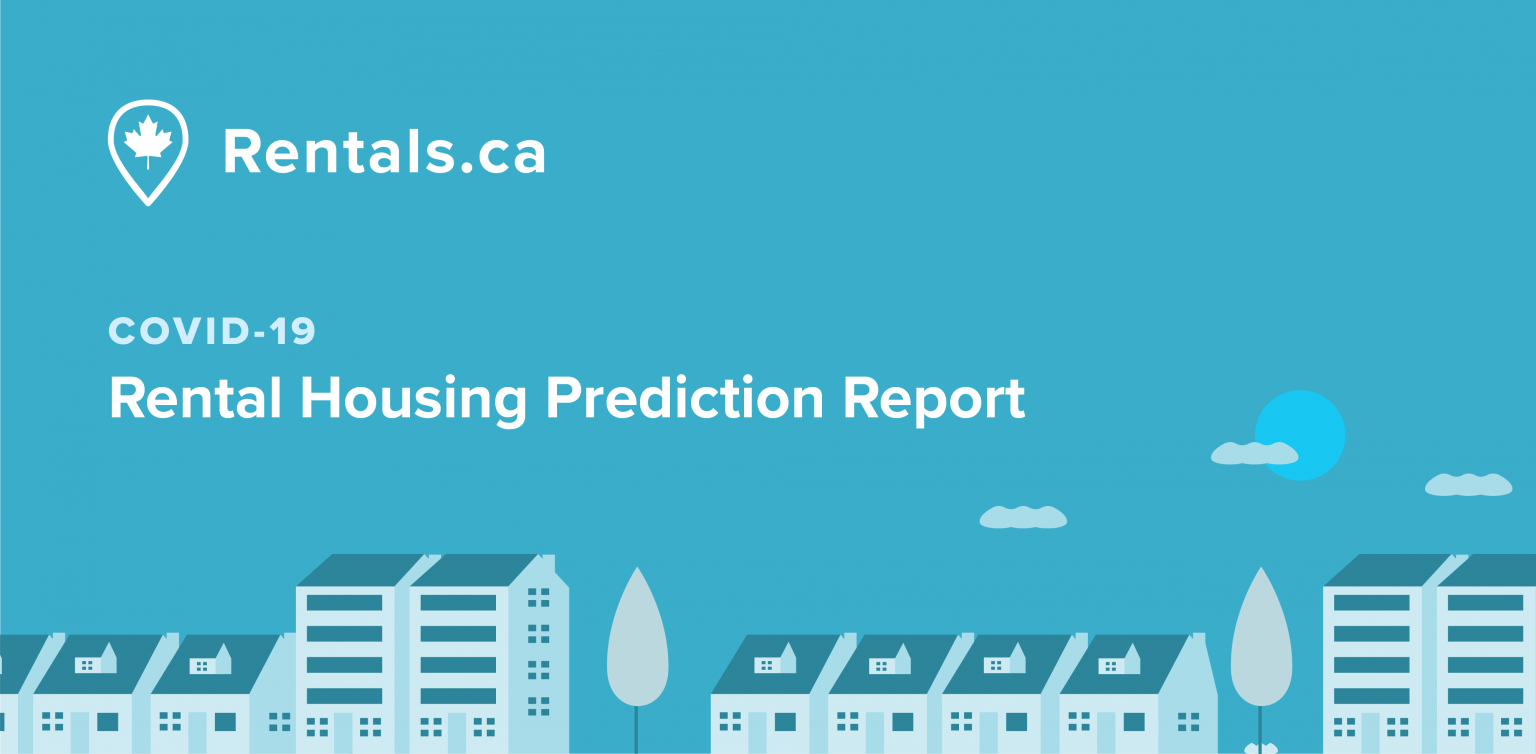 How long has it been since we began hearing these words every day: COVID-19, coronavirus, pandemic? How long before we try to forget them? Who knows — could be awhile. Politicians, epidemiologists and public health experts are scrambling to keep up with the runaway virus trying desperately to flatten the curve. At the same time, government officials are offering billions of dollars to reboot the economy and holding routine press conferences to reassure us that all will be well again...
read more
Provinces are welcome to move forward with their own relief for residential renters, Prime Minister Justin Trudeau said days after Ontario's provincial government appealed to the feds for support for renters as May 1 approaches. Steve Clark, Ontario's Minister of Municipal Affairs and Housing, sent a letter to Ahmed Hussen, federal Minister of Families, Children and Social Development on April 23, asking him to provide support for residential renters. "When these families are forced to choose...
read more