Rent Control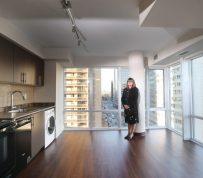 There are other business complications in developing rentals that would loosen the vacancy squeeze. If developers were allowed to add 10 floors to every building proposal this year, there would be thousands of new rental units on the market in a short time, says Joseph Feldman, director of development for Camrost Felcorp. "Ten storeys — that takes an extra 10 weeks on the construction cycle. A new 10-storey building takes a couple of years," he said. "By just allowing a couple more floors, the...
read more
National Vacancy rate decreases to 3.0% According to CMHC, the average rental vacancy rate in major centres across Canada decreased from 3.4% in October 2016 to 3.0% in October 2017. Vacancy rates remain low in Ontario and BC, and elevated in Alberta and Saskatchewan. CFAA President, John Dickie, says, "Despite low vacancy rates in Ontario and BC, the turnover and availability rates show that there is adequate access to rental housing in some form in almost all centres." New rental supply in...
read more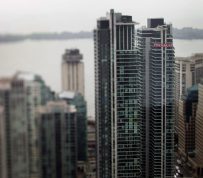 Rent controls and stabilization are supposed to improve the lives of renters. They seldom do. Still, from New York to Toronto, such restrictions are politicians' favoured response to housing shortages and affordability concerns. The Ontario Liberals followed that mantra in April when they restricted the annual rent increases for existing tenants to a maximum of 2.5 per cent. Ontario Premier Kathleen Wynne claimed such measures were needed to cool rents and house prices. Six months later, the...
read more
Toronto's low vacancy rate coupled with its rental supply shortage has resulted in bidding wars, and landlords are taking full advantage to squeeze every last penny out of their investments. Potential tenants typically have to present landlords with financial statements, letters of employment, and references, but as many desperate Torontonians are finding out, that's no longer sufficient. "Nowadays with such fierce competition, we're seeing a lot more added to the rental package that's being...
read more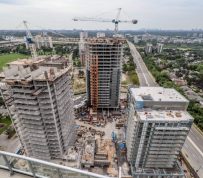 Toronto is seriously lacking in purpose-built rental, according to Scotiabank Senior Economist Adrienne Warren. "For a large cohort of millennials establishing their own households, renting may be the only option if they choose to reside in Canada's highest-cost urban centres," writes Warren in a recent note. "In Toronto, the vacancy rate for purpose-built rentals fell to 1.4 per cent last year, the lowest level in 15 years." The number of Canadian households choosing to rent has risen by...
read more
This week's census data revealed Canadians' changing living habits – and the trickle-down effect that's affecting the rental market and its existing stock in Toronto. Only 50.2% of Millenials own their own homes, compared with 56% of boomers who owned when they were that age, according to the Census. However, Phil Soper, president and CEO of Royal LePage referred CREW to a summer study the organization commissioned on peak Millenials (aged 25 to 30) that found 87% believed homeownership was a...
read more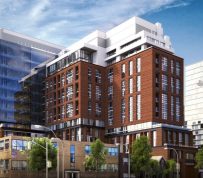 This week, a major new development's condo units sold out, just days after they went on sale. But those same units had originally been designated as rental, before the new rent control legislation led the developers to have a change of heart. On Tuesday, RioCan and Allied Properties announced that the condo units at the downtown Toronto King Portland Centre — 133 units which went on sale just a few days before, on October 14 — where substantially sold out. "The strong response to the sales...
read more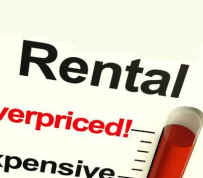 Competition in Toronto's condo rental market has become so fierce that bidding wars are on the rise. "Competition amongst renters [for condo rentals] is going to remain pretty intense, and there's not going to be a lot of availability," said Urbanation's Vice President, Shaun Hildebrand. "Rentals will have multiple bidders on them and the situation won't correct itself any time soon. We will need more supply in the marketplace through higher condo completions as we move into 2020, 2021, which...
read more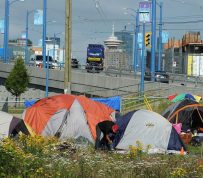 Metro Vancouver's affordability crisis is driving up the number of homeless people in the region, and it's getting worse for seniors and First Nations people, according to the latest homeless count. The 2017 count found 992 people — or 45 per cent of the total homeless population — are homeless for the first time. "We know affordable dwellings have declined within Metro Vancouver at an estimated rate of eight per cent per year since 2007," said Mike Clay, chair of the Metro Vancouver Housing...
read more
FRPO released a second research report undertaken by Urbanation, this time focused on the importance of vacancy decontrol. The report attached is called Renovation Investment and the Role of Vacancy Decontrol. Key findings of the report include three quarters (77%) of purpose built rentals in Ontario received renovation expenditures of $5,000 or more since 2012 with a total investment of $5.2 billion as a result of vacancy decontrol. Vacancy decontrol is a key component on Ontario's Rental...
read more