Rent Control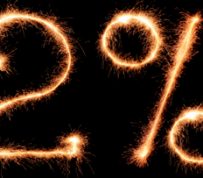 Story by: Mike Chopowick, FRPO Ontario has set the guideline on rent increases for 2016 at 2.0 per cent. The rent increase guideline is the maximum a landlord can raise a tenant's rent without the approval of the Landlord and Tenant Board. It is applicable to rent increases between January 1 and December 31, 2016. The guideline is based on the Ontario Consumer Price Index, a measure of inflation calculated monthly by Statistics Canada that reflects economic conditions over the past year....
read more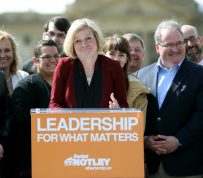 Story by: Garry Marr  |  Financial Post Alberta's free market for setting apartment rents might come to an end, something landlords in the province say they would strongly oppose. New Democrat Premier-elect Rachel Notley is on record saying she favours some kind of rent controls in the province that has only had a brief, temporary history of constraining landlords. A story in October, 2014 in the Calgary Herald, before the election was called, quoted Notley condemning former premier Jim...
read more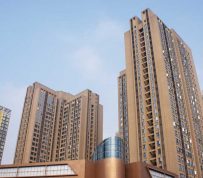 Story by: Sonia Bell In today's market, monthly rent of $1,500 won't necessarily get you the most luxurious apartment rental. However, some apartments within neighbourhoods across Canada can offer you a little more bang for your buck. So, what exactly can approximately $1,500 get you in the hippest neighbourhoods in cities across Canada? Here's what a $1,500 apartment looks like in seven Canadian neighbourhoods. Here we go… Beltline, Calgary Price: $1,505 Bedrooms: 2 Bathrooms: 1.5...
read more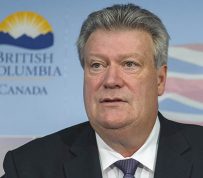 Talk by the provincial government about possible hikes to rent controls is sure to send shivers up the spine of B.C.'s 1.1-million renters. The current system of rent controls, which has been in effect since 2004, is defined as a two per cent increase per year plus the rise in the Consumer Price Index, which is currently running at 1.1 per cent. Housing Minister Rich Coleman told The Sunday Province that discussions will be held soon, with a view to perhaps permitting the level of increases to...
read more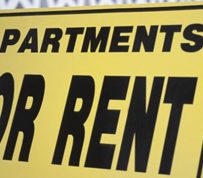 Finding a suitable candidate for your rental property is a matter of asking the right questions When it comes to managing rental properties, Ryan Bondy and Dave Bradt know their stuff. Bondy, owner of Evernew Professional Services, has been in the rental management business for over 10 years and oversees over 140 rental units across Essex County. Bradt is the building manager for Timbercreek's Alexander Park Apartments, an 80-unit building on Riverside Drive in Windsor. Among their duties...
read more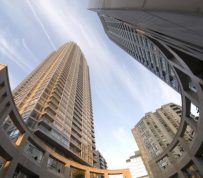 An interesting confluence of trends is affecting an almost-forgotten segment of the Toronto real estate market. For the longest time, Toronto enjoyed a vibrant and robust pure rental market of apartment buildings purposely built to lease for residential uses. Most of these apartment buildings date back to the 1960s and '70s and most still stand today. While quite a number of pure rental apartment buildings remain in the city, there are very few of them under construction today. Morguard Corp....
read more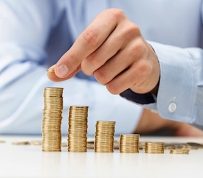 Renters might not like it much, but a provincially mandated increase in rent-controlled Ontario is likely to be greeted with open arms by landlords and a couple of real estate investment trusts, even though the hike is weak by historical standards. After only allowing an increase of 0.8% in 2014, near an all-time low, the Ontario Ministry of Municipal and Housing Affairs will double that to 1.8% in 2015. Despite the increase, Mario Saric, a real estate analyst at Scotiabank, said the announced...
read more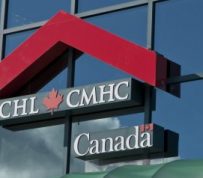 Tenants in Ontario are enjoying greater choice in apartment availability, as CMHC's spring 2014 rental market survey pointed to vacancy rates increasing to 2.8% from 2.6% one year ago. Ontario's availability rate, which includes vacant units plus rental units where existing tenants are moving and a new tenant has not signed a lease, also increased from 4.5% to 4.9% year-over-year. Some major cities are seeing very high levels of apartment availability, such as in London (7.7% availability) and...
read more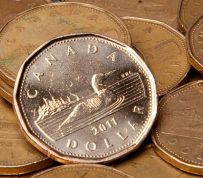 Based on all available consumer price index (CPI) data from Statistics Canada, the rent increase guideline for 2015 will be 1.6%. This 2015 rent guideline was officially confirmed today by the Ontario Ministry of Municipal Affairs & Housing.  . The rent guideline is calculated using the average annual increases in CPI for each month from June to May. The data used to calculate the 2015 rent guideline is listed below. The Ontario government passed legislation on June 13, 2012 to amend the...
read more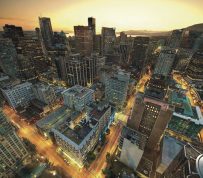 CFAA 2014 Rental Housing Conference – Registration deadline: Tuesday, June 3! CFAA's Rental Housing Conference is fast approaching. The deadline to register for the conference is Tuesday, June 3. The conference runs June 9-11, at the Sheraton Vancouver Wall Centre Hotel. This year's conference is the most comprehensive CFAA has put on. In addition to the building innovations bus tour on Monday, June 9, there will be 31 education sessions, in 6 streams, and 4 keynote speakers from June 10 to...
read more