Recreational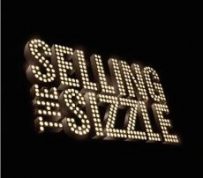 Story by: Tim Blackwell What distinguishes one multifamily community from the other today goes beyond exterior architecture or color choices for walls. The ability to provide residents with the tools to nurture their social lives or improve their living experiences with the same ease as an evening stroll is redefining what separates apartments. The Value of Resident Portals In the past, apartment neighbors really only got to know each other by being outside, chance meetings in the parking lot...
read more
Lindsey Schober NEW ORLEANS – Before you can figure out how to help your renters, you need to understand "The How" and "The Why" behind their behavior, according to Mary Kaye O'Brien, director of consumer insights at Zillow Group. O'Brien's team is on track to complete over 20,000 consumer surveys this year, and she spoke to the 400+ audience members at the first-ever Zillow Group Multifamily Forum in New Orleans about the value marketing professionals can gain from consumer research. Through...
read more
Story by: Tim Blackwell Generation Z is on the Horizon. Much is already being said about Generation Z – thankfully for Millennials, who have been run through marketing ringers for the past few years in many industries beyond housing and marketers are already formulating plans to reach a generation that could be one step ahead of their Millennial predecessors. Gen Z young adults born 1995 and later, are being analyzed and strategized at conferences and in the business section. Because of recent...
read more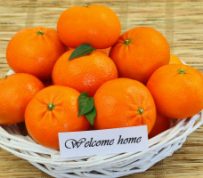 Story by: LINDSEY SCHOBER Every new lease brings the possibility of a long-term resident. Putting your community's best face forward will convert many prospective renters to residents, but your job isn't done once the lease is signed. Now is the time to turn those first impressions into lasting ones by nurturing good resident relations — the key to renter retention. It all starts with follow-through. Follow-through encompasses everything from attentive customer service and open forums for...
read more
Story by: JENNIFER LYONS With summer just around the corner, residents are hanging up their jackets and ready to start enjoying the outdoor amenities that your community offers — or could be offering! Help your residents make the most of the sunny summer days by sprucing up the outdoor features that make your community special. Who knows — you might just attract some new renters along the way, too. Get ready for grilling Your community barbecue grills likely need a little TLC after the winter...
read more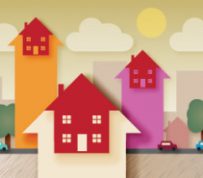 Story by: JENNIFER LYONS As a property manager, you're the expert when it comes to your community's features and amenities, from parking to party rooms and business centers to bike storage. But renters are looking for more than just the right on-site amenities when choosing a place to live — they're looking for the right neighborhood. The old adage "location, location, location" still rings true, and the neighborhood surrounding your community might very well be one of its best amenities. As...
read more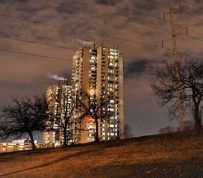 Story by: JENNIFER CHAN So you acquired a new building, but it needs a little bit of work. Perhaps the features are dated, the name is passé, or the reputation has taken a hit. One way to start fresh is to rebrand your building, revitalizing your apartment community inside and out. Here are some steps you can take as part of a systematic approach to turning your complex around. Create a story around your product Your brand is what sets you apart from other communities. It puts a face to your...
read more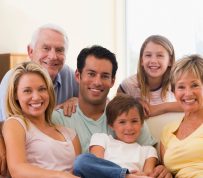 Story by: DOUG CLARK As landlords, do we need to be concerned with the age of our current or prospective tenants? After all, we're already juggling property taxes, maintenance costs, legal issues and more. Every market is unique; targeting your marketing efforts to a specific age group isn't always useful, but in some cases it may significantly impact your return on investment. If you're buying and renting out properties in a college market, it's easy to guess that your tenants will tend to...
read more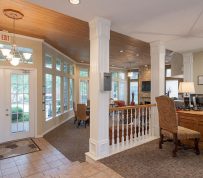 Story by: DOUG CLARK Landlords know that happy tenants will stay in their units longer, reducing turnover and vacancy costs. But what makes a tenant happy? In Appfolio's recent survey of 1,500 renters,  tenants were asked what is important to them when it comes to their rental homes and tenant services. The respondents were evenly distributed among three generational groups: millennials, Gen Xers, and baby boomers. The aim of the survey was to find out not only what makes tenants happy, but...
read more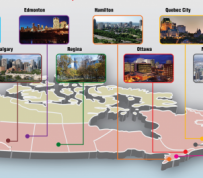 The Huffington Post Canada  | By Jesse Ferreras Sorry, Toronto, you no longer rank with the best. That's the message from new rankings by the New York-based Reputation Institute, which placed Toronto second among the world's most reputable cities last year, only to drop it out of the top 10 this year. Vancouver, however, clambered its way back into the top 10 after falling out completely in 2013, while Montreal was new to the elite class of global cities. The institute devises its...
read more