Professional Services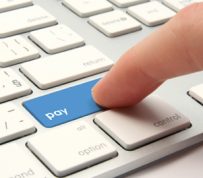 Story by: Tim Blackwell | Property Management Insider A recent report notes that a growing number of retail, entertainment, and travel outlets are turning to self-service checkout kiosks for their customer service needs. For many businesses, kiosks have the ability to enable customers to make their purchases or check in quicker and avoid lines waiting for an agent or cashier. According to a report by Technavio entitled, "Global Self-Service Kiosk Market 2016-2020", the size of the global...
read more
Story by: Andrew Allentuck | Financial Post In Alberta, a couple we'll call Chuck, 63, and Ellie, 64, worry their retirement income won't support their way of life. Planning to retire from his work as a marketing manager for a large company, Chuck accepted an offer of six months' salary beginning in February. After withholding, he will net about $38,000 after tax. Ellie retired two years ago from her work as an administrative assistant on contract for a large company, which did not provide a...
read more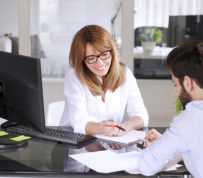 Story by: Christine Bright | Property Management Insider Being able to manage the leasing, residents, and staff are critical functions of a good property manager, but often I hear from regional managers and other leaders in the multifamily housing industry that managers are good at running properties, but don't fully understand how to read a financial statement. Understanding Financial Variances in Property Management Usually, the reason is that no one has invested the time to teach them to...
read more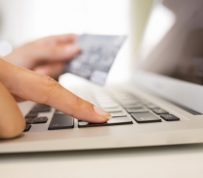 Story by: Tim Blackwell Multifamily housing providers may not be keeping up with the trends if they aren't accepting and encouraging their residents to pay online. The latest apartment industry data suggests that writing rent checks are going the way of shag carpet. According to results from the National Multifamily Housing Council/Kingsley Associates 2015 Apartment Resident Preferences Survey, 78 percent of apartment renters prefer paying rent online. Additionally, the survey mentions 63...
read more
Lindsey Schober NEW ORLEANS – Before you can figure out how to help your renters, you need to understand "The How" and "The Why" behind their behavior, according to Mary Kaye O'Brien, director of consumer insights at Zillow Group. O'Brien's team is on track to complete over 20,000 consumer surveys this year, and she spoke to the 400+ audience members at the first-ever Zillow Group Multifamily Forum in New Orleans about the value marketing professionals can gain from consumer research. Through...
read more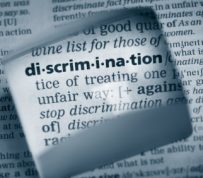 The Human Rights Tribunal has recently reaffirmed the 3-part test for assessing whether or not an employer has met its obligation to take reasonable steps to respond to and address complaints of harassment or discrimination.  The decision in Zambito v. LIUNA Local 183, [see decision here at 2015 HRTO 605 (CanLII)] emphasizes in Step 1 of the test the need for employers to have a policy and complaint mechanism to address alleged violations of the Human Rights Code (the "Code"): (1)...
read more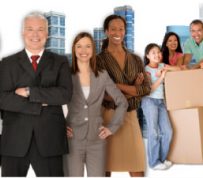 Story by: Frank Gerard | RHB Newsreel Targeting and marketing of rentals for a specific tenant demographic in specific buildings ensures consistency in administration, compatibility and a sense of community among the tenant population, and potentially, waiting lists for tenants wanting access to your properties. Some building locations are best suited for student rentals only, others for "seniors", and others may be best for "family" occupancies.  Attracting and keeping the right tenants...
read more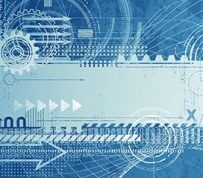 Story by: RICHARD GILBERT | Daily Commercial News  Construction leaders and contractors in Manitoba have formed a new committee to advocate for the implementation of a Prompt Payment Act, which would be applied to public and private projects in the province. "We are still working to get all the key stakeholders aligned to make sure when we approach the government, to introduce this proposed legislation, that we have a document that everybody agrees to and supports," said Brad...
read more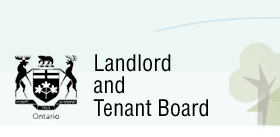 In the Toronto South and Toronto North offices of the Ontario Landlord and Tenant Board (LTB), hearings have usually been scheduled for either the morning or the afternoon.  Starting March 1, most hearings will be scheduled to begin at 9:00 am, with the view that they can be mediated (or tenants can consult duty counsel), but the hearings can take place in the morning or in the afternoon. This does not apply to L1 or L9 hearings for non-payment of rent or persistent late payment. Other than...
read more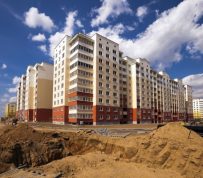 A big topic of discussion for apartment developers for 2014 was high construction costs, driven both by more expensive materials and higher labor resulting from manpower shortages. A few years ago, building efficiencies were not top of the list for clients who sought new designs for multifamily dwellings, CEO Mark Humphreys said recently. However, that's changed. The need to lower building costs by trimming the apartment fat is more pronounced at a time when renter demand has soared. In the...
read more