Politics
Prime Minister Justin Trudeau sat down with Evan Solomon, host of CTV's Power Play and Question Period, for a year-end interview, reflecting on the second year of the COVID-19 pandemic and the emerging concerns over inflation. The prime minister discussed deficit concerns, the timeline for getting boosters into Canada, why he went to Tofino, the state of Canada's international relationships, and what he thinks will define 2022. Here's a full transcript of that conversation, it has been edited...
read more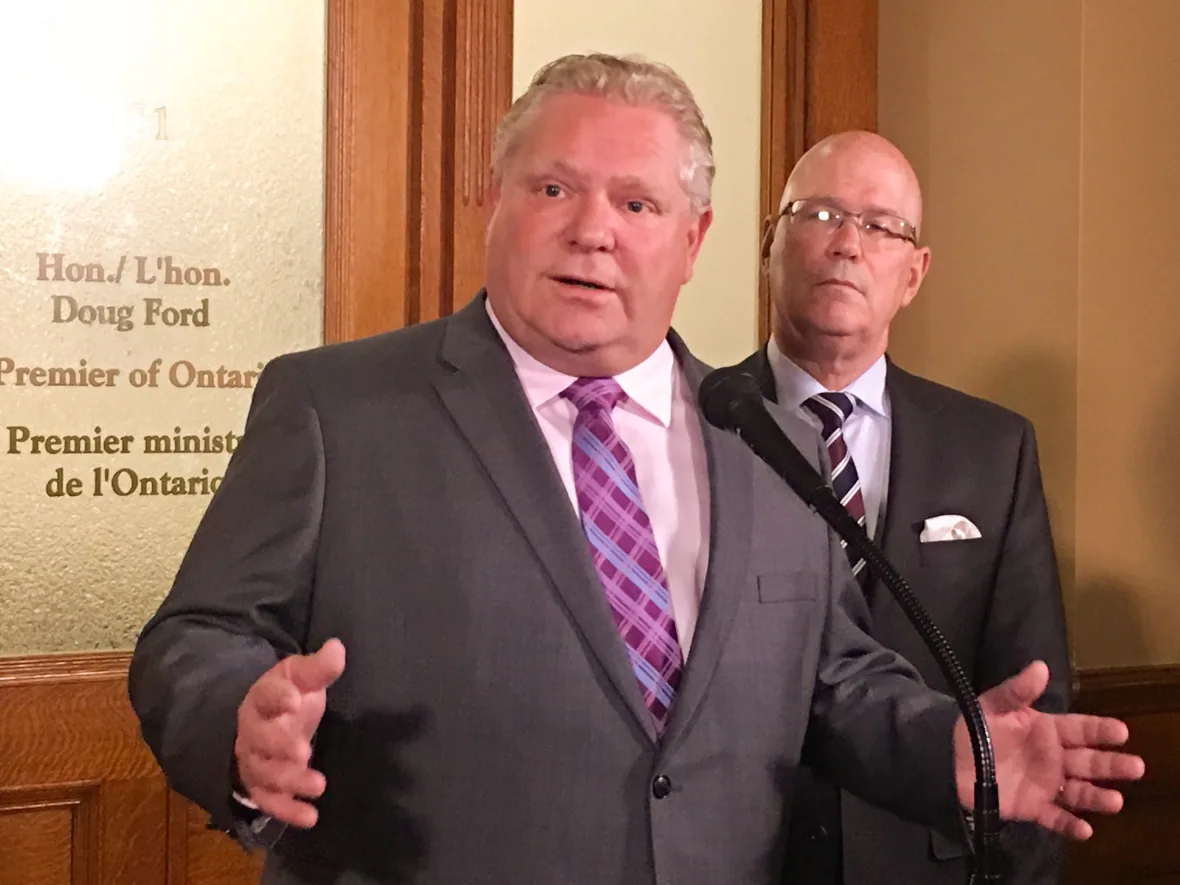 The soaring price of housing in Ontario is poised to become the next big pre-election issue for Premier Doug Ford and his Progressive Conservatives. The polling firm that provides research for the PC caucus is surveying Ontario voters for their views on a range of policies related to the cost of buying or renting a home. The polling could be a sign that the PCs are feeling out whether promises to make housing more affordable can boost Ford's campaign for re-election next June. It comes...
read more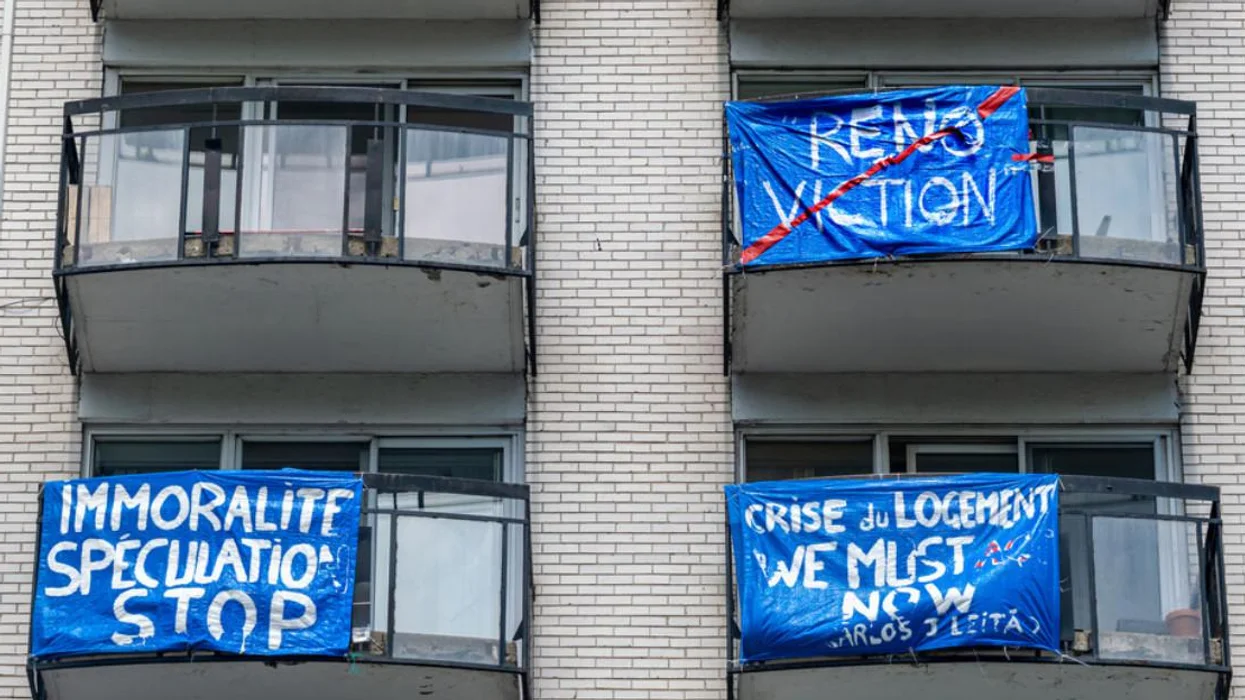 It's no secret that it's become harder than ever to find housing and affordable rent in Montreal recently. Many have called the housing situation in Montreal a crisis — and with a municipal election this weekend, it's important to know how each party hopes to solve it. Here's where the mayoral candidates and their parties stand on housing and affordable rent in the city. Valérie Plante & Project Montréal Throughout her tenure as mayor, Valérie Plante and her party...
read more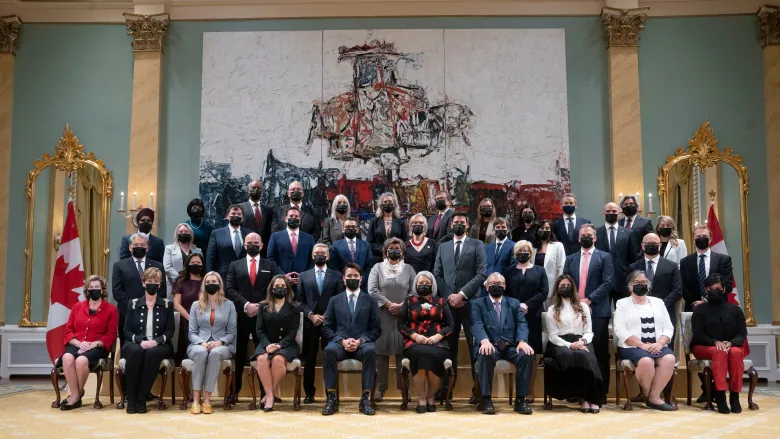 On October 26, Prime Minister Trudeau's new cabinet was sworn in. This e-Newsletter sets out some background on the main six Ministers who are of particular relevance to Canada's rental housing providers. Minister of Finance – Chrystia Freeland Chrystia Freeland is returning as the Minister of Finance, and Deputy Prime Minister. She has been the Deputy Prime Minister of Canada since 2019, and Minister of Finance since August 2020. Ms. Freeland was first elected as a Member of Parliament from...
read more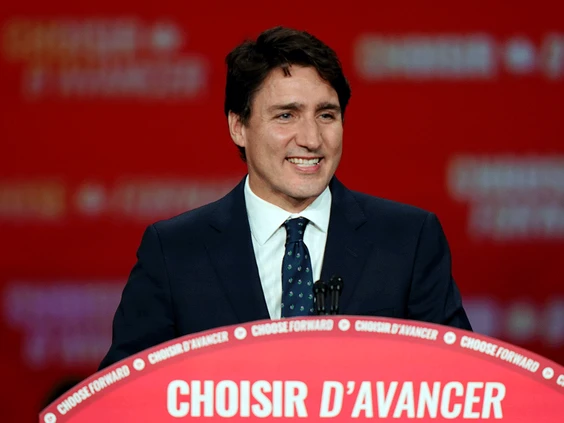 Paul Romer coined the phrase "a crisis is a terrible thing to waste" back in 2004. "I tried to suggest that there is a risk of complacency in ordinary times and that a crisis is the time when you might be able to mobilize some coordinated efforts to do better," the Nobel Prize-winning economist said in an interview with the National Post this week. Romer is heading to Ottawa later this month to talk about stimulating economic growth at a summit organized by the Coalition for a Better Future, a...
read more
Election 44 was empirically the most pointless election in Canadian history. Monday night's preliminary results delivered a seat count that was almost exactly the same as in 2019. As of press time, the Bloc Québécois won two more seats (34), the Tories lost two (119), the Liberals gained one (158), the Greens lost one (2) and the NDP gained one (25). Until last night, the poster child for "pointless Canadian elections" was 1965. That was the year Liberal Prime Minister Lester Pearson called a...
read more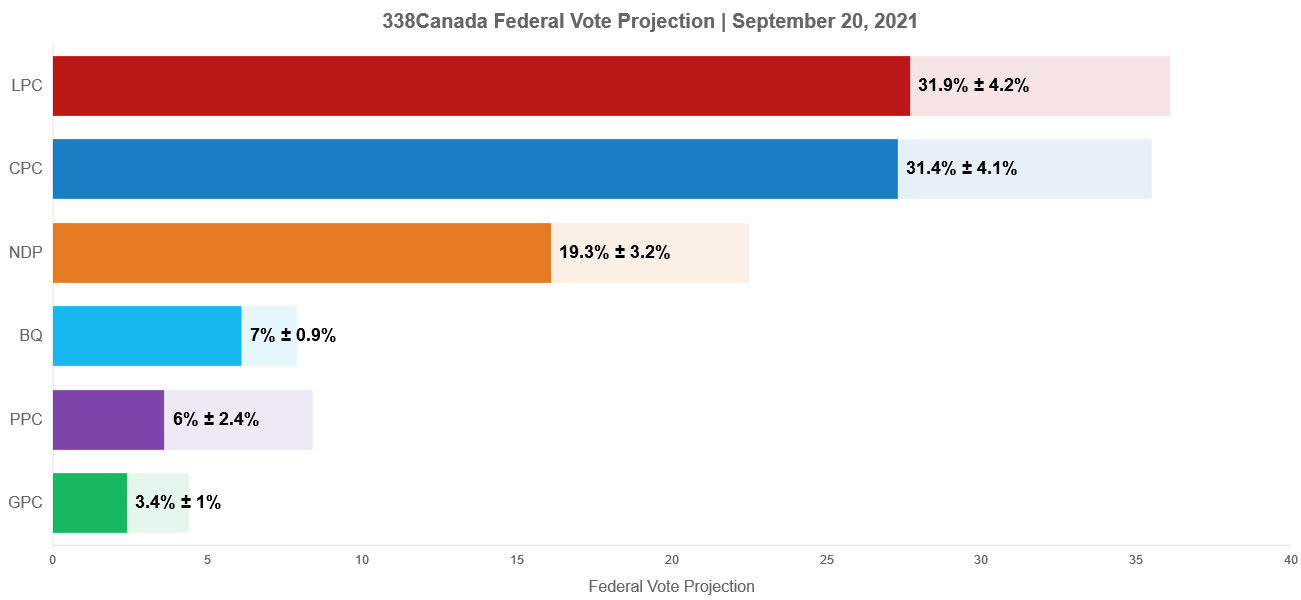 Story by:...
read more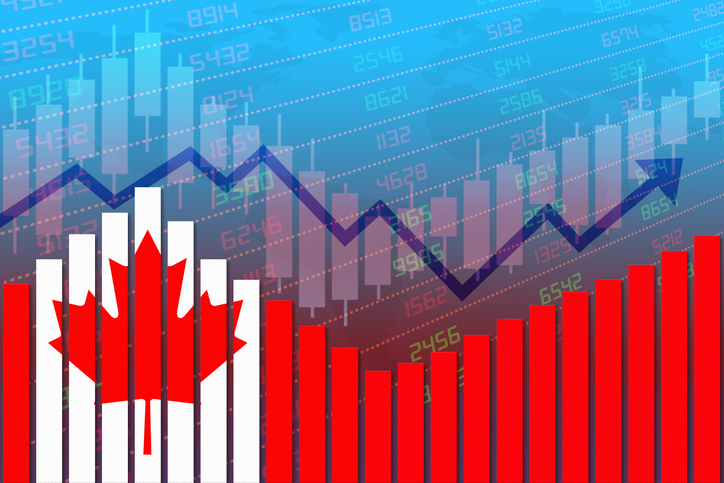 Inflation in Canada accelerated to the fastest pace since 2003, a political headache for Prime Minister Justin Trudeau only five days before an election. The consumer price index rose 4.1 per cent in August from a year earlier, Statistics Canada reported Wednesday in Ottawa, marking the fifth consecutive month of inflation readings above the Bank of Canada's 3 per cent cap. That's the highest since March 2003, when it touched 4.2 per cent. Economists were predicting a yearly gain of 3.9 per...
read more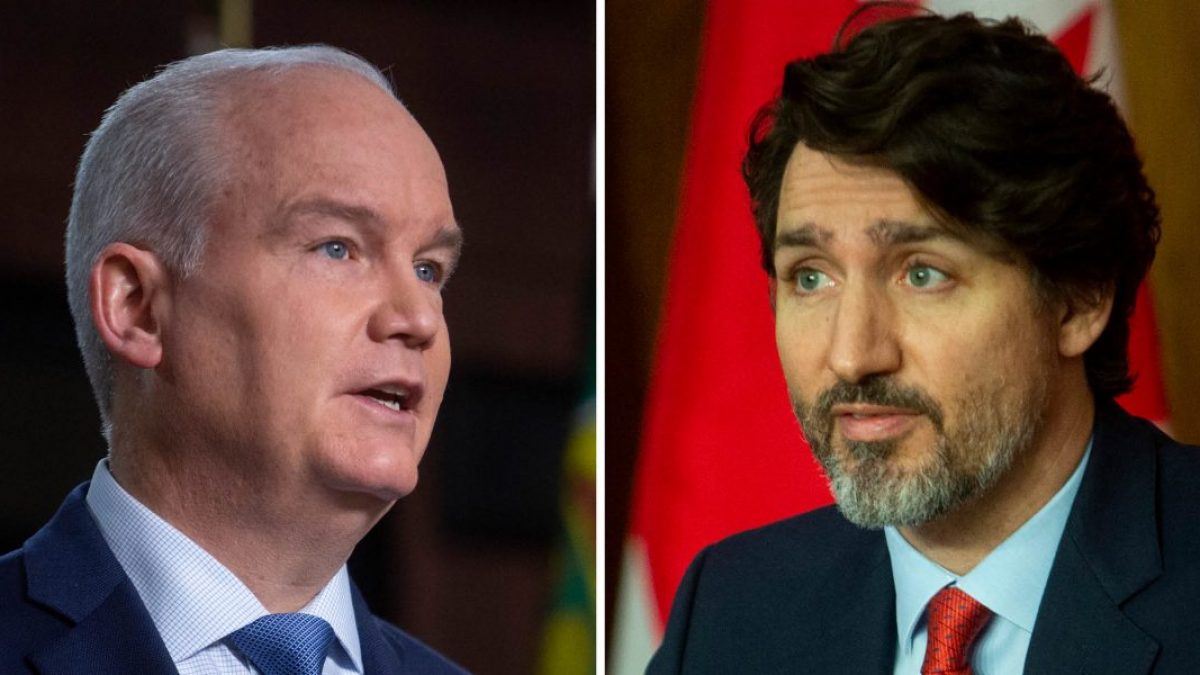 With the leadership debates now in the rear-view mirror and polls showing a close race between the Liberals and Conservatives, the issue of vote-splitting is becoming increasingly significant ahead of the Sept. 20 federal election, according to pollster Nik Nanos. "If you're [Conservative Leader] Erin O'Toole and play fantasy politics, you'd say 'what would the world look like without Maxime Bernier?'" Nanos said on Friday's edition of CTV's Trend Line podcast. "On the other side of that...
read more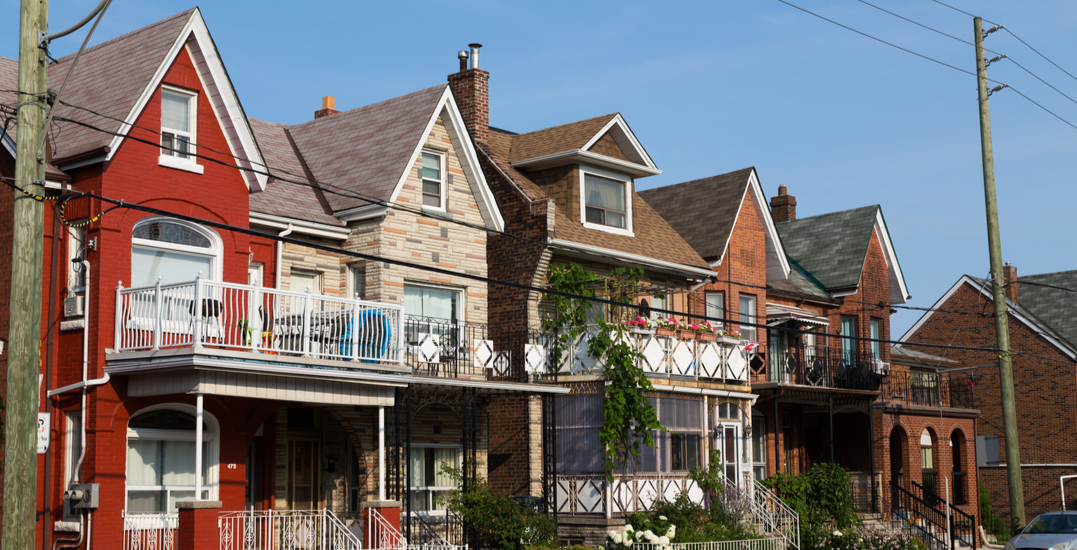 Housing has been a hot topic in the campaign for Canada's 44th parliament. Every major party platform offers proposals for reining in what has become a nationwide affordability crisis. However, experts say the most effective potential solutions have either received scant attention from the federal platforms, or have failed to be included at all. Five of them are broken down in detail below. 1. Leverage the weight of federal coffers Part of the challenge with trying to come up with a national...
read more