Payments Processing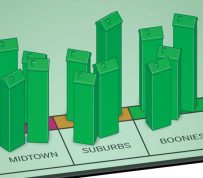 Story by: Garry Marr | Financial Post Hamilton builder Jeff Paikin has been in the real estate industry for almost three decades, but his days of building single-family homes may be over. He's all but given up on detached homes and now focuses on more budget-sensitive condominiums and townhomes in what are ostensibly the suburbs of Hamilton. His latest project in Stoney Creek is the largest single-phase condominium in that city's history at 470 units. "Hamilton didn't even have a condo market...
read more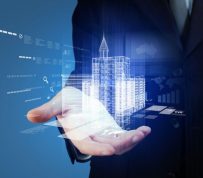 Story by Tim Blackwell  |  Property Management Insider Your residents demand what you have to offer, and they want to get it their way. Consumer desire to transact and interact via mobile devices is driving the latest industrial revolution, the "On-Demand Economy." Sometimes referred to as the "Sharing Economy," this on-demand market segment revolves around businesses providing goods or services to consumers largely through online platforms or applications. Businesses must be nimble and quick....
read more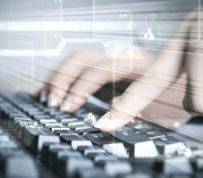 Story by: Lindsey Schooner  | Zillow.com Once upon a time, your company built a website. Then you went paperless, started using social media and optimized for mobile. This year, will it be beacon technology or virtual reality? Your business doesn't grow by staying the same, so here's a look at the rental real estate technology trends that could be game changers in 2016. Technology as an amenity From dinner dates to food delivery, today's renters use the internet for everything, and they expect...
read more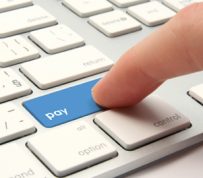 Story by: Tim Blackwell | Property Management Insider A recent report notes that a growing number of retail, entertainment, and travel outlets are turning to self-service checkout kiosks for their customer service needs. For many businesses, kiosks have the ability to enable customers to make their purchases or check in quicker and avoid lines waiting for an agent or cashier. According to a report by Technavio entitled, "Global Self-Service Kiosk Market 2016-2020", the size of the global...
read more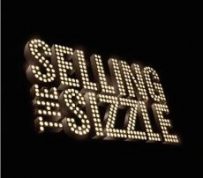 Story by: Tim Blackwell What distinguishes one multifamily community from the other today goes beyond exterior architecture or color choices for walls. The ability to provide residents with the tools to nurture their social lives or improve their living experiences with the same ease as an evening stroll is redefining what separates apartments. The Value of Resident Portals In the past, apartment neighbors really only got to know each other by being outside, chance meetings in the parking lot...
read more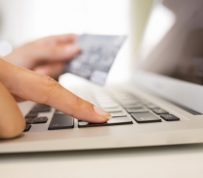 Story by: Tim Blackwell Multifamily housing providers may not be keeping up with the trends if they aren't accepting and encouraging their residents to pay online. The latest apartment industry data suggests that writing rent checks are going the way of shag carpet. According to results from the National Multifamily Housing Council/Kingsley Associates 2015 Apartment Resident Preferences Survey, 78 percent of apartment renters prefer paying rent online. Additionally, the survey mentions 63...
read more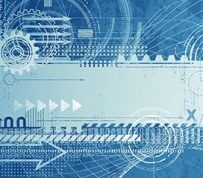 Story by: RICHARD GILBERT | Daily Commercial News  Construction leaders and contractors in Manitoba have formed a new committee to advocate for the implementation of a Prompt Payment Act, which would be applied to public and private projects in the province. "We are still working to get all the key stakeholders aligned to make sure when we approach the government, to introduce this proposed legislation, that we have a document that everybody agrees to and supports," said Brad...
read more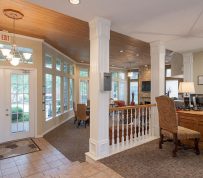 Story by: DOUG CLARK Landlords know that happy tenants will stay in their units longer, reducing turnover and vacancy costs. But what makes a tenant happy? In Appfolio's recent survey of 1,500 renters,  tenants were asked what is important to them when it comes to their rental homes and tenant services. The respondents were evenly distributed among three generational groups: millennials, Gen Xers, and baby boomers. The aim of the survey was to find out not only what makes tenants happy, but...
read more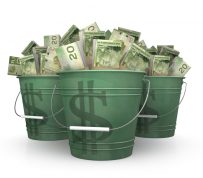 Story by: Tim Blackwell The scenario is all too common in the multifamily housing industry. An apartment portfolio will unnecessarily spend itself out of a good thing. The fruits of years of planning and executing the next move in a major market or acquiring a new set of properties are slower to come simply because a spend management program through vendor consolidation and product standardization is not in place. Spend management is the infrastructure to support management's philosophy of who...
read more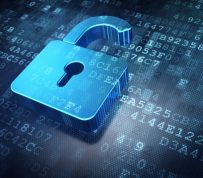 There have been incidents of paying residents, being wrongly targeted for eviction, as a result of swiped rent checks. Also, an instance of a site employees, charged with manipulating the books to divert tens of thousands of dollars in money orders into a personal bank account. A property management company painfully realizing that over the last decade, a member of the staff stole enough money to buy a new Porsche. Rent payment checks stolen from drop boxes and employee fraud are small crimes...
read more