Newsreel 4
The latest frontier in apartment landscape irrigation is being reached by better management of water flow through systems retrofitted with master valves and flow meter sensors. Older systems that were not built with these features are water hogs waiting to happen. With a master valve controlling water flow and flow sensors detecting how much water is going through a smart controller-driven system, apartment properties can track water usage data literally down to the sprinkler head. Digging...
read more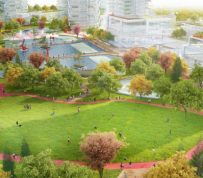 For those who say Canada is at least a decade behind the U.S. when it comes to the student housing, don't expect it to catch up any time soon, if ever. Blame it on our sparse population and the fact we have far fewer big universities and colleges. "In some respects, we will never catch up," said Henry Morton, the president of student housing developer Campus Suites of Toronto. "The reason that I think that they are never going to catch up in Canada is that, aside from a couple communities that...
read more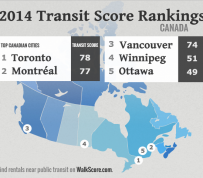 Proximity to attractions is amongst tenant's top priorities when searching for a new apartment. In fact, at times, these descriptions take a focal point in rental marketing. Ever wonder how your city or more specifically your neighbourhood fairs against neighbouring towns/districts? WalkScore has calculated the Transit Score of 38 Canadian cities and almost 1,000 neighborhoods to highlight those with better commute and more transportation choices. In comparison to the United States,...
read more
PART ONE Can You Talk The Talk? This article is the first of a three part series to demonstrate how putting efficient property management systems in place can increase your success in procuring new owner accounts. Recently, I received an email from a property manager asking if I had any scripts for owner presentations. They had difficulty expressing the reasons why the property owner should sign up for their services. I gave this considerable thought because many managers do not know how to...
read more
We have all heard that it is far cheaper (and easier for that matter) to retain a current customer or resident than it is to acquire a new one. How much simpler life would be for your leasing staff if every resident renewed their contract year after year? Actually, if that was the case, your leasing staff may be out of a job – bad example, but I think you're picking up what I'm laying down. The big question then is – How do we convince our residents to renew their contract at our property year...
read more
PART ONE Who Is Your Perfect Client? While preparing to write this article, I did a quick Google (and even Bing) search for "Lifecycle Marketing for Property Managers." I was completely flabbergasted to find no relevant blogs, articles, videos, or other web content related to this topic. Lifecycle marketing is not really a new concept. In fact, it is a critical part of running a successful business. During my 4+ years as an Infusionsoft consultant, trainer, and product documentation...
read more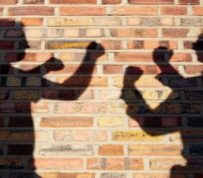 This is a problem that festers in too many rental properties. Every time the phone rings the landlord is afraid it's another complaint from a tenant about "that one."  It festers because landlords don't deal with tenant situations as they arise, but let them fester until they are intolerable or the landlord has simply has a bad day and says, "Enough!"  The result will often result in the landlord gnashing teeth and vowing vengeance, but will make the recalcitrant tenant gleeful. Here's what...
read more
"But they seemed like such nice people!" Famous last words of the landlord whose bad tenant was just about dragged out of their property by the police department, eviction order in hand, and told to remove his belongings from the sidewalk in no less than two hours. The landlord surveys the broken windows, cigarette burns in the carpeting, torn off doors, and shivers at the lost rent for the past three months. Five months earlier that landlord had had three other prospects, each of whom was...
read more
A lot has been written on the topic of social media marketing over the past few years. As a result, navigating through the various social media offerings has become increasingly difficult. Like all social strategies, there is not a 'one-size fits all' solution. The key is a long-term commitment – just like any other marketing plan. The other key is managing multiple networks and understanding how they overlap and how they are different. Owners and managers across Canada are using social...
read more