Newsreel 4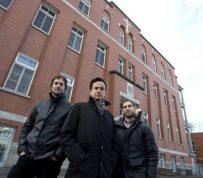 Story by: BERTRAND MAROTTE | The Globe and Mail For some Montreal real estate developers, selling sanctuary can be hell. In these secularizing times, Montreal's plentiful stock of centrally located religious buildings suitable for repurposing as condos or for other uses would appear to represent a Holy Grail of opportunity for developers. But a rising chorus of critics says too many promoters are eager to sacrifice this rich architectural, spiritual and community heritage on the altar of...
read more
Story by: The Canadian Press Mayor Nenshi says rents are too high for many refugees Calgary Mayor Naheed Nenshi says there are more than enough rental spaces for Syrian refugees arriving in the city, but help from the private sector is needed to make sure those units are affordable. Nenshi says there is already a long wait list in Calgary for social housing, so the 1,300 expected refugees will need other options until they get their feet under them. He says there's a vacancy rate of about five...
read more
Canada Mortgage and Housing Corporation is announcing a change to the guarantee fees it charges issuers as well as the annual limits for new guarantees for 2016 for both National Housing Act Mortgage-Backed Securities (NHA MBS) and Canada Mortgage Bonds (CMB). "Guarantee fees and annual issuance limits allow CMHC to facilitate the supply of reliable mortgage funding in Canada while managing the Government's exposure to the housing sector" stated Wojo Zielonka, Senior Vice-President, Capital...
read more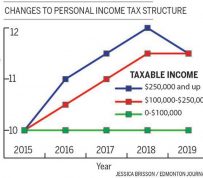 by: Fuller Landau tax group On December 7, 2015, the new Liberal government presented legislation in the House of Commons that will enact a number of tax changes based on their federal election platform. With their majority, they will be able to quickly pass this legislation and the changes will take effect on January 1, 2016. As promised, the government has reduced the rate of tax on what was the middle tax bracket. The tax rate will be reduced from 22% to 20.5%. This will mean a savings of...
read more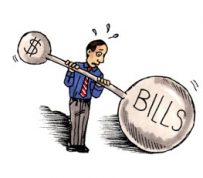 Tamsin McMahon – REAL ESTATE REPORTER The Globe and Mail Canadians are finding it easier than ever to afford to pay their bills, even as they've continued to get deeper in debt. Consumer delinquency rates dropped to their lowest levels in more than six years, credit monitoring firm Equifax Inc. reported. The proportion of consumer credit accounts that were delinquent for at least 90 days fell to 1.05 per cent in the third quarter, the smallest since Equifax began tracking consumer debt...
read more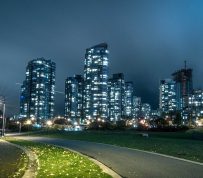 Story by: Michael Aynsley | BuzzBuzzHome In a report released Thursday, the Canada Mortgage and Housing Corporation (CMHC) says the national housing market faces a "modest" risk of correction. But for markets in Toronto, Winnipeg and Regina the risk is "high." "In the case of Toronto, strong price acceleration in 2015 reflects a larger share of sales of pricier homes," CMHC chief economist Bob Dugan stated in a release. "The rise in house prices have not been matched by growth in personal...
read more
Story by: Alexandra Posadzki, The Canadian Press Economists and researchers are applauding Stephen Harper's election campaign promise to collect data on foreign ownership in the real estate market, but they caution that more information is needed before any policies to restrict the practice are devised. "First get the information, then decide," said CIBC economist Benjamin Tal. If re-elected, Harper's Conservative government would spend half a million dollars next year...
read more
Story by: Jason Heath The U.S. Federal Reserve recently suggested that young Americans may be wise to delay the purchase of a home. Given Canada's surging home prices, young Canadians should be even more inclined to consider the advice to put off home ownership. In a report from the St. Louis Fed, titled "The Demographics of Wealth," the authors raise concerns that buying a home too early is putting young families on a trajectory to be poorer than all previous generations. It was released...
read more
Story by: Garry Marr | Financial Post Residential land prices reached new highs in Toronto in the second the quarter of 2015 as developers bet the housing boom will continue in Canada's largest city, according to a new survey. "Not only were there some big transactions but we also had a record number of deals," said Richard Vilner, commercial real estate manager of RealNet Canada Inc. "There are a lot more condominiums coming, if you thought there was a slowdown there." Residential land...
read more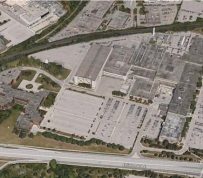 The 60-acre parcel of land at Don Mills and Eglinton belonging to Celestica International, an electronics manufacturing company, has been acquired by a trio of Toronto-based developers. Diamondcorp, Lifetime Developments and Context intend to turn the Celestica Lands into a mixed-use community with housing, office space and recreational facilities. Celestica has said the property, which will be located along the new Eglinton LRT line, sold for $137 million. A news release published Friday by...
read more