Newsreel 3
Toronto | Wed. April 9, 2014 | Old Mill Inn | 21 Old Mill Road Ottawa | Tues. April 15, 2014 | Hampton Inn & Conference Centre | 100 Coventry Road Kingston | Wed. April 16, 2014 | Donald Gordon Conference Centre | 421 Union Street Toronto | Thurs. April 24, 2014 | Old Mill Inn | 21 Old Mill Road London | Tues. April 29, 2014 Lamplighter Inn | 591 Wellington Road   Topic Summary: • Starting a Tenancy Right • Rent Deposit Rules • Importance of a good lease • Ending a Tenancy Best Practices...
read more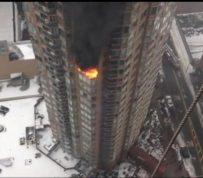 The 'condofication' of major cities such as Vancouver and Toronto is raising concerns about how well equipped fire departments are to deal with a blaze in the growing forest of high-rise apartments. The latest to sound the alarm is Gordon Ditchburn, a former president of the Vancouver Fire Fighters' Union, who told CBC News he's troubled by the shrinking size of the city's fire department while Vancouver's population grows. Speaking on CBC radio's...
read more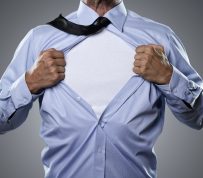 "Call If You Have Any Questions," Not A Foundation For Employee Development This short phrase, seven little words could be the first step to failure for a newly hired or recently promoted individual. As the supervisor, the team leader, it appears that we can be available; "just call," "call anytime, day or night," "I always have my phone with me." Time goes by, critical deadlines are missed or errors continue in work product. The lament develops, "Why don't they call?" Why is this...
read more
We've discussed Generation Y, but have you heard of Generation C (Gen C)? This new force has made a powerful entrance into consumer culture, and describes people who care deeply about these four "C's": creation, curation, connection and community. They want their voices to be heard, and they take action by shaping and leading thought. Unlike other generations, Gen C is not defined by age. Rather, it is an attitude and a mindset that brings people together to form this group. Gen C is also...
read more
Employees need some freedom and resources to do what's right for customers. They need to be able to make fast decisions that have a positive impact on a customer's experience. Too often customers hear, "That is our company policy," "I can't," or "You'll need to speak to a manager." What all these employees are really saying is, "I have to follow the rules and procedures or I will get in trouble." Don't let the rules be the obstacle to great customer experiences. In the book, Hacking Work:...
read more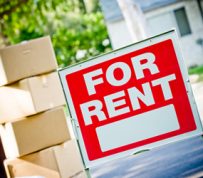 Now that we are knee-deep in Winter, it may not seem like the right time to be thinking of Spring. However, it is the perfect time. Just like most flowers, the rental market blooms in the Spring, bringing with it heightened sales calls, unit showings and turn-over. If you've been in the property management business for a while, you know that the best way to save on costs is through tenant retention. We've compiled a series of articles to help you prepare and excel this coming season!   Survey:...
read more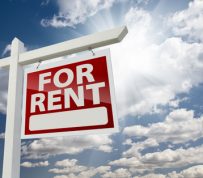 Every sale has steps to it. I believe that defining and creating a pipeline around those steps can help simplify your sales process and make you and your entire team more successful. In fact, when I was selling technology in the auto industry, it was vital not to cut corners or bypass any step…because each one played a role in the end result. So what are the steps to the sale / lease for your property(ies)? Step 1: The Interview Let's skip prospecting for the moment and start with the...
read more