Newsreel 3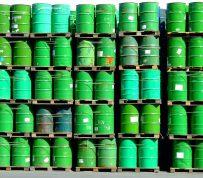 Story by: Sean MacKay | BuzzBuzzHome  It's only mid-February, but 2015 has already proven to be full of shocks and surprises for the Canadian economy and the impact is being felt in the country's housing market. The steep decline in oil prices caused organizations that monitor the market to readjust their forecasts and backpedal on predictions for 2015 and 2016 in a relatively short period. In November, the OECD predicted that the Bank of Canada would raise its overnight lending rate by May...
read more
February 11th @ 6:00 pm The Waterloo Regional Apartment Management Association (WRAMA) will hold its general membership meeting on February 11 at the Golf Steak House, 598 Lancaster Street West in Kitchener. Dinner will be served at 6:00 pm and includes soup, salad, an entrée, dessert, coffee, tea, and tax and gratuities. The 2-hour seminar will begin at 8:00 pm. Dinner served at: 6:00 pm Seminar: 8:00 pm to 10:00 pm Location: Golf Steak House, 598 Lancaster Street West, Kitchener Cost: Free...
read more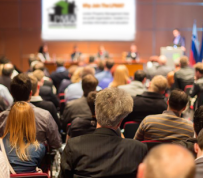 February 5th@ 8:30 Am – 11:30 Am Marketing expert Bonnie Hoy of Bonnie Hoy and Associates will teach you strategies to attract tenants to your rental properties and to keep them happy so they never want to leave. Breakfast/Sign In: 8:30 to 9:00 am Seminar: 9:00 to 11:30 am Location: Belfor Meeting Room, 60 Enterprise Drive, London Cost: $49 for members $89 for non-members Continental breakfast included. Register for the seminar: Register Now Payment accepted by Visa, MasterCard and...
read more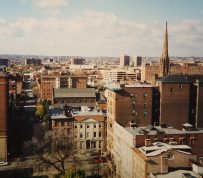 Story by: Monika Warzecha | BuzzBuzzHome If you're hoping for high returns on your residential rental investment, don't look west. According to a RealtyTrac ranking that looked into counties with the highest potential rental returns for the first quarter of 2015, the top-performing markets were largely located in Georgia, Maryland, Virginia and Michigan. "With homeownership rates at their lowest level in 20 years, historically low levels of housing starts and relatively low home prices in many...
read more
Story by: Jade Smith The multifamily industry has seen a change in the way we think about apartment marketing. Though a fairly new medium, there is evidence social media has the power to change the way we do business in property management. Why Leverage Social Media? Social media has moved from just a source of entertainment value, and grown into a viable marketing industry. A recent Pew Research survey found that, as of September 2014, 81% of adults use the internet at least occasionally. 52%...
read more
Story by: Michael Aynsley  |  BuzzBuzzHome Calgary-area home sales are expected to fall four per cent this year while prices remain relatively stable with a modest increase of 1.58 per cent, said the Calgary Real Estate Board in its annual forecast. Although sales levels are expected to dip, CREB says previously tight conditions throughout 2014 indicate that rising supply would push the market into more balanced conditions, supporting price stability in 2015. However, the board warns there are...
read more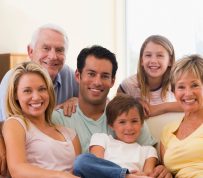 Story by: DOUG CLARK As landlords, do we need to be concerned with the age of our current or prospective tenants? After all, we're already juggling property taxes, maintenance costs, legal issues and more. Every market is unique; targeting your marketing efforts to a specific age group isn't always useful, but in some cases it may significantly impact your return on investment. If you're buying and renting out properties in a college market, it's easy to guess that your tenants will tend to...
read more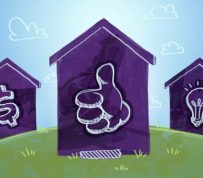 Story by: JENNIFER CHAN Ever wish you had more time and resources to keep up with the work on your rental property? Maintenance doesn't stop once you find a tenant, but there are several ways to make your job as a landlord a little easier. Here are some tips to help you save time and money managing your property. Change locks with ease: Replace locks quickly during turnover using KwikSet SmartKeys, which allow you to easily reset the lock yourself. Standardize your property features: Finding...
read more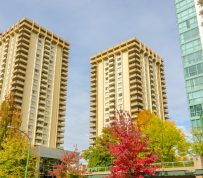 Story by: Peter Mitham | Business in Vancouver  Rental boost Real estate contributes billions of dollars to Canada's economy each year, as a host of economic impact reports indicate. Rental housing is not to be outdone, with a report KPMG LLP prepared for the Rental Housing Council of BC – known as LandlordBC – indicating that the rental market in B.C. contributes $12.25 billion to Canada's gross domestic product each year. This exceeds the contributions of both the forestry and mining...
read more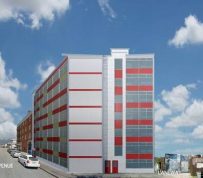 The idea of transforming shipping containers into housing is about to make a giant leap upward. A local non-profit housing agency that has already built one small project with containers is now aiming to build, at seven storeys, what is believed will be the tallest container building on the continent. The Atira Women's Resource Society, which applied for a rezoning for the project last month, is hoping to create 26 social-housing units in the building, which will use about 90 shipping...
read more