Newsreel 3
There is no question that our world is changing, and creating a domino effect on any and all industries. And the multifamily industry is no exception. The green tint of sustainability has enveloped the world, and companies and governments are heeding the calls for a better environment in which we work and play. The multifamily industry has made significant strides to limit the uses of natural resources and offer eco-friendly living experiences, much to the satisfaction of younger renters who...
read more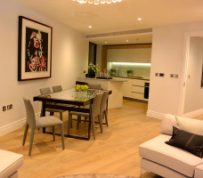 You vacancies may be flying off the books in this competitive rental market, but no matter how crazy the shopping season is, it takes work to attract high quality residents. Your interactions during and after a showing are a strong determinant in a renter's decision to sign the lease. When you meet potential residents face to face, how are you selling yourself – and the unit – during the property showing? Help your team perform consistently and deliver a high level of customer service by...
read more
New construction up 212% from a year ago An exceptionally strong month for new multi-family construction pushed overall housing starts in the Calgary region up by 87 per cent in March compared with last year. Canada Mortgage and Housing Corp. reported Tuesday that total starts in the Calgary census metropolitan area rose to 1,667 units during the month from 890 in March 2013. The multi-family sector saw starts rise by a whopping 212 per cent to 1,217 units from 390 a year ago but the...
read more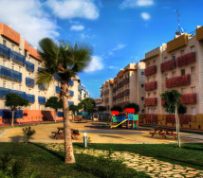 Aesthetically pleasing landscaping can improve the overall look of a property. However, no property manager wants to shell out thousands of dollars to re-landscape a property. Additionally, many property managers simply do not have time to perform frequent landscape upkeep. Whether you manage individual homes or large apartment complexes, there are simple, cost-effective landscaping ideas to add interest and design to a property without costing yourself extensive time and money. Even small...
read more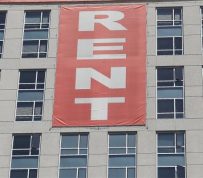 Barbara Yaffe: Rising cost of Vancouver houses means it may be worthwhile to rent Renting a place may be the last, best real estate bargain in Vancouver, and a majority of the city's residents are taking full advantage. With unaffordable house prices in the region getting all the attention, it's easy to forget that 52 per cent of Vancouverites rent. This is in contrast to national averages showing only 30 per cent of Canadians rent while nearly 70 per cent are homeowners. Only in Montreal —...
read more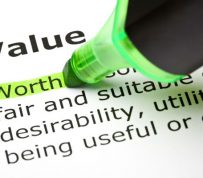 We all know that no matter how fantastic your on-site property management staff is, no matter how much residents enjoy living at your apartment community, there will always be some that choose not to renew their lease for another year. The 2013 SatisFacts Index for the Insite Pre-renewal Survey demonstrates that only 31 percent of residents say they are "Very Likely" to renew. Then there are the residents typically going through some sort of "life change," such as buying a home, relocating for...
read more
Toronto | Wed. April 9, 2014 | Old Mill Inn | 21 Old Mill Road Ottawa | Tues. April 15, 2014 | Hampton Inn & Conference Centre | 100 Coventry Road Kingston | Wed. April 16, 2014 | Donald Gordon Conference Centre | 421 Union Street Toronto | Thurs. April 24, 2014 | Old Mill Inn | 21 Old Mill Road London | Tues. April 29, 2014 Lamplighter Inn | 591 Wellington Road   Topic Summary: • Starting a Tenancy Right • Rent Deposit Rules • Importance of a good lease • Ending a Tenancy Best Practices...
read more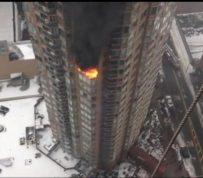 The 'condofication' of major cities such as Vancouver and Toronto is raising concerns about how well equipped fire departments are to deal with a blaze in the growing forest of high-rise apartments. The latest to sound the alarm is Gordon Ditchburn, a former president of the Vancouver Fire Fighters' Union, who told CBC News he's troubled by the shrinking size of the city's fire department while Vancouver's population grows. Speaking on CBC radio's...
read more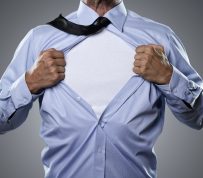 "Call If You Have Any Questions," Not A Foundation For Employee Development This short phrase, seven little words could be the first step to failure for a newly hired or recently promoted individual. As the supervisor, the team leader, it appears that we can be available; "just call," "call anytime, day or night," "I always have my phone with me." Time goes by, critical deadlines are missed or errors continue in work product. The lament develops, "Why don't they call?" Why is this...
read more
We've discussed Generation Y, but have you heard of Generation C (Gen C)? This new force has made a powerful entrance into consumer culture, and describes people who care deeply about these four "C's": creation, curation, connection and community. They want their voices to be heard, and they take action by shaping and leading thought. Unlike other generations, Gen C is not defined by age. Rather, it is an attitude and a mindset that brings people together to form this group. Gen C is also...
read more