Newsreel 3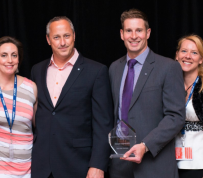 CFAA Rental Housing Awards 2017 After the successful roll-out of CFAA's first-ever Rental Housing Awards Program in 2016, CFAA is happy to announce that applications are now being accepted for the 2017 Awards Program. This year's categories are: Property Manager of the Year On-Site Employee of the Year Off-Site Employee of the Year New Rental Development of the Year Renovation of the Year New Product or Service of the Year (for CFAA Suppliers Council members) Association...
read more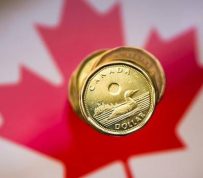 Canada's annual inflation rate jumped to a stronger-than-expected 2.1 per cent in January, its highest for more than two years, government data showed on Friday, bolstering the Canadian dollar. Analysts said that the rise was unlikely to affect the Bank of Canada's monetary policy since underlying inflation was considerably tamer. The main reason for the jump in overall inflation was a 20.6 per cent year-on-year jump in gasoline prices, the largest yearly increase since September...
read more
A justice of the peace has imposed a $10,000 fine on the owner of a Willowdale home who violated city bylaws by accepting short-term renters, often using web sites such as Airbnb to find them. Justice of the Peace Gerry Altobello rejected a submission from the city prosecutor that the fine be set at $1,000 because that was "not enough" to send a message of deterrence to others doing the same thing. Altobello said the defendant was "thumbing his nose at the community and the city," by...
read more
Home sales and prices keep falling in BC several months after the provincial government imposed its foreign-buyer tax. Some 1,523 residential properties were sold across Metro Vancouver in January, according to the Real Estate Board of Greater Vancouver (REBGV) — that's a 39.5 per cent drop from that same month a year ago and down 11.1 per cent compared to December 2016. It's also 10.3 per cent lower than the 10-year average for January. Meantime, on a month-over-month basis the benchmark...
read more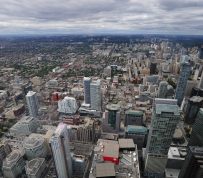 If home prices correct in the Greater Toronto Area, other Ontario markets will take a hit, a new report from the Canada Mortgage and Housing Corporation (CMHC) suggests. The shockwaves would be tied to what the national housing agency calls "price spillover," which occurs when high home prices in a certain market send buyers packing for cheaper municipalities. This has been most obvious in the pricey single-detached segment, which includes detached and semi-detached homes, CMHC says in its...
read more
Among the most prevalent problems is overvaluation — when house prices outpace economic fundamentals such as income and employment. Strong evidence of problematic conditions continues to exist in the national housing market, as accelerating prices spill out from Canada's two most expensive cities to surrounding areas, according to the federal housing agency. The surging costs have spread from Toronto to Hamilton and from Vancouver to Victoria, as many homebuyers have found themselves...
read more
Story by: The Huffington Post Canada  |  By Daniel Tencer For years, Canadian house prices outpaced rental price growth by leaps and bounds. But recently it's started to look like rents may be catching up. Apartment listings site Padmapper's latest monthly rent report for Canada shows two-bedroom units in Vancouver and Toronto — Canada's priciest places to rent — have jumped by 14.5 per cent in both cities in the past six months. In Vancouver, a two-bedroom place is averaging $3,150 this...
read more
President-elect Donald Trump's threats to raise border taxes would hit Canadian exports hard – particularly in Ontario and New Brunswick – and result in slower economic growth for the entire country, National Bank warned in two new reports.  Trump used protectionist rhetoric during the U.S. presidential election, and the head of his inaugural committee recently suggested the incoming president could raise tariffs on all imports to encourage more domestic production and reduce the U.S. trade...
read more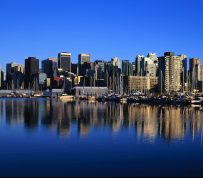 By The Canadian Press, Wed., Jan. 4, 2017   Release wraps up  tumultuous year for cooling housing market.   VANCOUVER—Home sales in Metro Vancouver dropped by 5.6 per cent in 2016, the city's real estate board said Wednesday, wrapping up a tumultuous year in one of the country's most watched housing markets.   The composite benchmark price for all residential properties in Metro Vancouver, as measured by the Multiple Listing Service home price index, hit $897,600 in December. That's a 17.8 per...
read more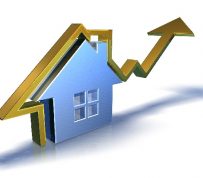 There are four key reasons housing prices have soared in Vancouver and Toronto over the last two decades, according to a report released by RBC on Friday. And foreign investment is not one of them.   The report estimated that since 1999, home prices in Toronto have increased 162 per cent in Vancouver and 140 per cent in Toronto. There have been many theories as to why this has happened, but according to RBC, there isn't one singular factor to blame. Here's a breakdown quantifying the main...
read more