Newsreel 2
Canada Mortgage and Housing Corporation (CMHC) today released its 2013 Annual Report, focusing on how the Corporation contributes to market efficiency, a sound and stable housing finance system for Canada, increased housing quality and sustainability, while continuing to deliver federal investments in assisted housing. "CMHC's 2013 Annual Report details how CMHC's mortgage loan insurance and securitization activities have promoted the stability of the housing market and the financial system,"...
read more
Applying the same rules of primary-market investing won't work here. These assets require a down-in-the-weeds approach to obtain the best value. There are robust opportunities to be had by investing in multifamily assets located in secondary and tertiary markets. Yet, in order to realize the attractive risk-adjusted yields many anticipate achieving in these markets, it's imperative to vet these opportunities differently from primary markets. If underwritten correctly, these alternative markets...
read more
The biggest difference between the Canadian-traded REIT and most of its competitors is the age of the facilities in its portfolio: HealthLease wants to own only relatively new and modern seniors' buildings and boasts of having "one of the youngest and highest-quality portfolios of seniors housing and care facilities" on the continent. Health Lease REIT"I don't think anyone has a portfolio nearly as young as ours," said Scott White, the REIT's executive vice-president of finance. "The average...
read more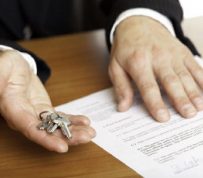 A recent decision of the Ontario Superior Court provides important lessons about lease negotiations between landlords and tenants in Ontario. The ruling in Corvers vs Bumbia allows tenants to offer a landlord rent up front. Here's what happened: Alison Corvers agreed to rent a home from Tanveer Bumbia in Mississauga from May 1, 2013 to April 30, 2014 for $7,500 per month. Bumbia initially refused Corvers' rental application because Corvers was from the UK, was here on a visitor's visa and was...
read more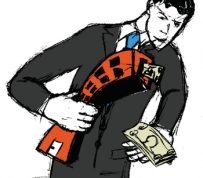 It's election year for mayors and city councillors across Ontario. Which means you'll hear municipal candidates campaign for "lower rent", "affordable housing" and "protecting tenants". This is what you won't hear: City councillors actually cause higher rents for tenants.  City councils impose the highest, most regressive tax rates in Canada on the lowest income residents. City councillors charge tenants two to three times more in property tax than homeowners. Usually they get away with it. ...
read more
Earlier this week architecture magazine eVolo announced the winners of its 2014 skyscraper competition, which honors innovative design from the world's most forward-thinking futurists. More than 500 proposals from 43 countries were submitted for the ninth annual competition. When the dust settled, three winners were named alongside 20 honorable mentions. For a snapshot of the standouts, here are the trio of winning entries followed by our four favorite runners-up. 1st Place – Vernacular...
read more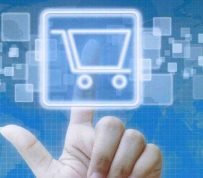 Is your portfolio consistently over budget? Many multifamily companies have poor property level purchasing habits that have become an accepted way to do business. Busted budgets, rogue spending, decentralized purchasing programs and a general lack of control at the corporate level are just a few of the issues that plague companies that don't have a technology-based managed procurement plan in place. Typical Purchasing Environment Typically, MRO, paint, floor covering and office supply...
read more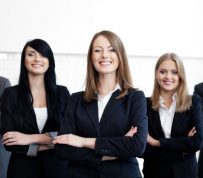 Millennials, or Gen Ys, have been on the minds of apartment industry leaders in recent years. The generation is expected to have a significant impact on the future of rental housing, both as employees and renters. Interestingly, a recent study by PwC reveals that many Millennial employees don't believe that excessive work demands are worth the sacrifices to their personal life. This likely is a polar opposite belief for many more seasoned apartment industry leaders who grew up believing that...
read more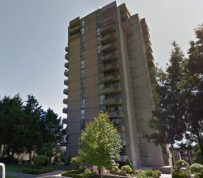 Talk about solid investments: two concrete apartment buildings have been sold in North Vancouver. A 15-storey, 88-suite high-rise in the Lower Lonsdale neighbourhood marks the first high-rise, purpose-built apartment building sold in 23 years in North Vancouver (151 East Keith Road, shown in the picture). An 18-suite low-rise, in Vancouver's tony Kerrisdale area, has also been purchased by a developer as part of a land assembly. Both transactions were reported in the most recent edition of The...
read more
Following last December's fire that left one dead , the massive fire that leveled a three story apartment building in New Westminster, BC (video coverage below) and last week's fire that destroyed Hamilton's oldest apartment buildings on Bold Street, seem to have resurfaced major media attention regarding fire safety in the rental housing industry. Although many of these fire's we're not tenant related, these recent events should give property owners and tenants a reason to pause and consider...
read more