Newsreel 2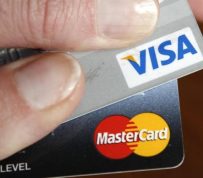 Canada's key vulnerability of household debt highest among younger people By Andy Blatchford, The Canadian Press The most-important weak spot in the armour of the country's financial system — climbing household debt — is increasingly concentrated among younger Canadians, the Bank of Canada said Tuesday. In its latest assessment of Canada's financial health, the central bank said the most indebted borrowers tend to be under 45 years old and usually earn less money, which puts...
read more
By: Allison McNeely, Bloomberg News Bond investors are testing Stephen Poloz's optimism that the Canadian economy is heading for recovery. Odds that the Bank of Canada will cut its benchmark interest rate by May jumped to 25 percent Tuesday from 6.2 percent Monday as a deepening commodity rout weighs on the outlook for the resource-heavy economy. The current rate is 0.5 percent. "I don't at all slam the door on the prospect for another rate cut," Derek Holt, economist at Bank of...
read more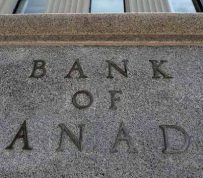 Greg Quinn, Bloomberg Business The Bank of Canada kept its key interest rate unchanged and said the economic recovery is unfolding as expected, with momentum from non-energy exports and the weaker currency helping to contain the damage from lower oil prices. In a decision released Wednesday from Ottawa, policy makers kept the benchmark rate on overnight loans between commercial banks at 0.5 percent, where it's been since July. All 33 economists in a Bloomberg survey predicted no move. "The...
read more
Story by: Sarah Rodrigues | Skyline Living Public relations (PR) is simply a way of overseeing the flow of information between a company and the public. Unfortunately, PR has a bad reputation as "the thing companies do when they've screwed up." Companies tend to think about PR reactively when something happens, rather than incorporating it proactively into their day-to-day operations. For small and medium property management companies, PR mostly functions as a way to get your company name into...
read more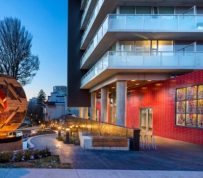 Story by: CBC News City incentive program 'encouraged developers to switch to rentals,' says housing budget chief Mukhtar Latif The percentage of new rental units built in Vancouver has soared in the last decade — but some residents say it has not led to more affordable housing. Mukhtar Latif, the city's housing budget chief, said new rental units jumped from five per cent of new housing starts between 2005-2009 to roughly 20 per cent between 2010 and 2014. He attributes the...
read more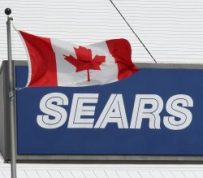 Story by: CP  |  By The Canadian Press Sears Canada says it's selling a distribution centre in Vaughan, Ont., north of Toronto for $100 million but will continue to occupy it once the transaction closes next year. The department store operator also announced Friday that it has vacated another distribution centre and sold it for $8.5 million in a transaction expected to close by the end of 2015. These two agreements are in addition to a $18.125-million sale of a distribution centre and...
read more
Story by: Garry Marr | Financial Post For landlords there's no denying it: Apartment renters are in the driver's seat like never before, with the situation most obvious in Alberta where vacancy rates have spiked. Canada Mortgage and Housing Corp.'s October rental report showed that vacancy rates have risen to 3.5 per cent nationally, from 3 per cent a year earlier, for purposed-built units (buildings with three or more apartments). For condominium units, rented out by investors, the national...
read more
Story by: John Dickie, CFAA According to CMHC, the average rental vacancy rate in major centres across Canada increased from 2.8% in October 2014 to 3.3% in October 2015. Larger increases in the vacancy rate took place in Alberta and Saskatchewan due to the economic slowdown in those provinces. In many centres some new purpose-built rental housing has come on stream. The vacancy figures indicate a good availability of apartments for prospective renters in almost all centres. Secondary rental...
read more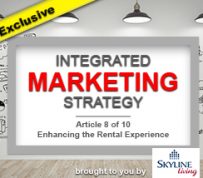 Story by: Sarah Rodrigues | Skyline Living Last month, I discussed how outstanding customer service contributes to marketing strategy and affects tenant satisfaction, retention, and profit. The most important take away from that article is that your customer service must deliver on what your company promised. There are several key moments when a customer interacts with your company – either with you as the owner or property manager, with the leasing agent, or with the building staff. By...
read more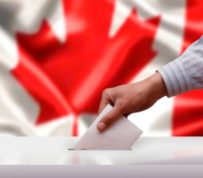 Here's an overview of what NDP leader Tom Mulcair, Liberal leader Justin Trudeau and Conservative leader Stephen Harper have promised as it relates to your personal finances as well as CFAA's Election Guide 2015. Taxes NDP: Cancel income splitting for families with kids under the age of 18 but keep it for seniors; eliminate the CEO stock option loophole that allows wealthy CEOs to avoid taxes on 50% of income received from cashing in company stock (with proceeds invested into eliminating...
read more