Newsreel 2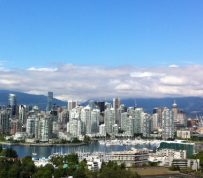 Story by: Garry Marr  |  Financial Post  The Canadian commercial real estate industry will soon face a new multi-billion-dollar competitor in the marketplace. British Columbia Investment Management Corp. said Wednesday it will take its $18 billion in real estate assets under management and create a new private company, to be called QuadReal Property Group, which will look to expand in Canada and globally. BcIMC, which provides investment management services to the province's public sector and...
read more
On May 18, 2016, the Minister of Municipal Affairs and Housing, the Honourable Ted McMeekin, introduced Bill 204, the Promoting Affordable Housing Act, 2016, in the Legislature. If passed, it will provide municipalities the ability to pass inclusionary zoning by-laws that would require new housing proposals to include affordable housing units. FRPO is concerned that Bill 204 would result in less rental housing being built in Ontario. The supply of rental housing has not kept up with demand due...
read more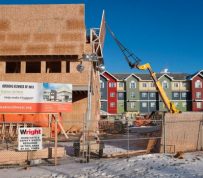 Canada Mortgage and Housing Corp. says significant regional differences in home construction will be apparent over the coming years, with slower activity in most areas dragging down overall construction in 2016 and 2017. The Ottawa-based agency is estimating that between 181,300 and 192,300 housing units will be started this year. That's expected to drop to 172,600 units and 183,000 units started in 2017. CMHC says slower activity in oil-producing provinces such as Alberta will be partly...
read more
Story by: Stephanie Irvin  |  Global News Tens of thousands of people are still out of their homes because of the Fort McMurray wildfires, and being a landlord or tenant can make things even more complex. The Centre for Public Legal Education Alberta (CPLEA) has put together some important information that can help navigate the difficult situation. Under the residency act, tenants must keep paying rent when it's due even though they aren't living in the property. You can speak with your...
read more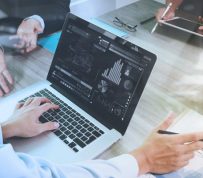 Story by: Tim Blackwell  |  Property Management Insider A common thread at the 8th Annual Interface Student Housing conference in Austin in April was the role that technology plays in attracting and maintaining multifamily residents. For three days, a record-breaking 1,200 attendees heard, among many things, interesting perspectives in the Student sector. A number of C-level players discussed the importance of having the right digital tools to effectively run properties on and off campus. It's...
read more
Story by: Justin Da Rosa  |  Canadian Real Estate Magazine This new development trend may negatively impact your rental prospects – but fear not, there are options. The influx of planned purposed-built apartment buildings in Toronto – which boast similar amenities and design touches as high-end condo units – has one investor worrying about the impact it could have on investors' properties. "I'm a little bit worried; in the downtown core, half of the condo units are being used as rentals,"...
read more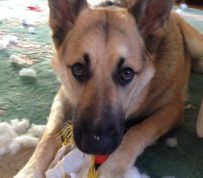 Story by Karin Larsen, CBC News It's perfectly legal for B.C. landlords to ban Rover, but some feel it's a form of discrimination. With Metro Vancouver vacancy rates below one per cent, there's a new subset of renters crying foul: pet owners. Jess Nelson is one of them. The North Vancouver woman and her boyfriend want to move out of their cramped one-bedroom apartment but are finding virtually no places in their price range willing accept her 20 kilogram mixed-breed dog Red....
read more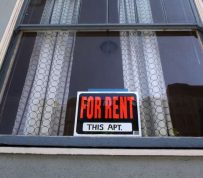 Story by: Gary Marr | Financial Post If you're sick of bidding wars in the housing market, you might not find refuge in the rental world. Toronto's rental condominium market is starting to generate price increases that haven't been seen in years, as tenants squeezed out of the housing market look to lease instead. "What the numbers imply is that people are paying more for (rent) than is being asked," said Shaun Hildebrand, senior vice-president of Urbanation Inc. whose first quarter results...
read more
The Divisional Court has ruled that, in the absence of express, permissive language in a lease, a Landlord may not take photographs of the interior of a rental unit and post the images when listing the unit for sale. In particular, the Court stated: "…absent a specific term of the lease, or with the tenant's consent, there is no authority under s. 27 of the RTA to require entry into a tenant's premise to take photographs for marketing purposes to advance the sale of the...
read more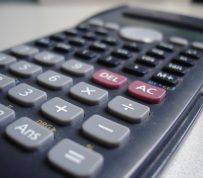 Story by: Josh Sherman  |  BuzzBuzzHome What happens when Canada's central bank cuts its overnight lending rate and the country's hottest housing markets continue to see eye-popping price gains? People take on mortgages to buy homes as they look to capitalize on historically low monthly payments. In turn, this activity is causing national household debt levels to swell, says Douglas Porter, BMO's Chief Economist. "Total Canadian household credit growth remains very healthy — perhaps too...
read more