Newsreel 2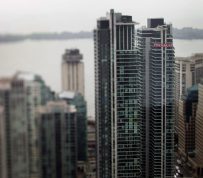 Rent controls and stabilization are supposed to improve the lives of renters. They seldom do. Still, from New York to Toronto, such restrictions are politicians' favoured response to housing shortages and affordability concerns. The Ontario Liberals followed that mantra in April when they restricted the annual rent increases for existing tenants to a maximum of 2.5 per cent. Ontario Premier Kathleen Wynne claimed such measures were needed to cool rents and house prices. Six months later, the...
read more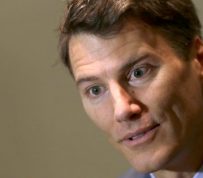 Vancouver has banned owners of basement suites and laneway houses from listing them on Airbnb after a heated debate in which some city councillors warned that homeowners would not be able to pay their mortgages without the extra income. City council approved new regulations in a 7-4 vote Tuesday for vacation websites such as Airbnb and Expedia. The rules prohibit hosts from listing homes that are not their principal residence, including any secondary suites on their property. Mayor Gregor...
read more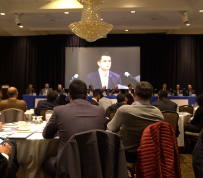 On Monday November 6th 2017 our industry was witness to the highly successful, informative, new and innovative show that brought LCD's, Owners and trades together for a true insight on how to take advantage of industry incentive programs. RHB Magazine was the media sponsor of Energy Programs and Incentives Conference (EPIC) 2017, which showcases active energy programs within the City of Toronto, in addition to rebates and incentives that help building owners and managers, as well as engineers...
read more
This week's census data revealed Canadians' changing living habits – and the trickle-down effect that's affecting the rental market and its existing stock in Toronto. Only 50.2% of Millenials own their own homes, compared with 56% of boomers who owned when they were that age, according to the Census. However, Phil Soper, president and CEO of Royal LePage referred CREW to a summer study the organization commissioned on peak Millenials (aged 25 to 30) that found 87% believed homeownership was a...
read more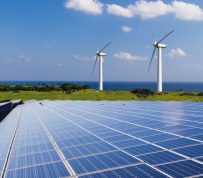 The Global Real Estate Benchmark (GRESB), which evaluates and ranks the sustainability practices of real estate companies, has named GWL Realty Advisors No. 1 in Canada. The benchmark is used by the investor community to better understand real estate companies' environmental, social and governance activities and the sustainability performance of their portfolios. "We view the management of environmental, social and governance factors as part of our duty to our clients, being important to...
read more
Finance Minister Bill Morneau will brief Liberal backbenchers Monday on changes he's making to proposed tax reforms that sparked a fierce public backlash. Sources, who weren't authorized to speak publicly, say a special briefing early Monday morning is aimed at demonstrating to anxious Liberal MPs that Morneau has heard the concerns about his tax reform plan. The proposed reforms were intended to put an end to measures which Morneau contends have allowed wealthy individuals who...
read more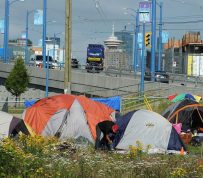 Metro Vancouver's affordability crisis is driving up the number of homeless people in the region, and it's getting worse for seniors and First Nations people, according to the latest homeless count. The 2017 count found 992 people — or 45 per cent of the total homeless population — are homeless for the first time. "We know affordable dwellings have declined within Metro Vancouver at an estimated rate of eight per cent per year since 2007," said Mike Clay, chair of the Metro Vancouver Housing...
read more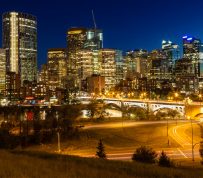 The transition to a low carbon economy could take many paths. Hydrocarbon fuels have been part of our lives for decades, taking civilization from an economy built around wood and coal to one far more affordable and and efficient, with an increased quality of life. While oil and gas will continue as part of Canada's energy mix for some time to come, the transition to a lower carbon future is inevitable. Four energy futurists share their visions on what that transition could look like. David...
read more
A city of multiplexes — which continue to yield high returns for investors — Montreal's burgeoning condo market is also attracting international attention. In particular, the southwest neighbourhoods of Griffintown and neighbouring St. Henri, the latter of which has rehabilitated its rough and tumble image through gentrification, are the surest bets, according to Fred Serrecchia, Partner, Broker of Record and Head of Real Estate at Montreal-based NestReady. "Things are changing quite rapidly,"...
read more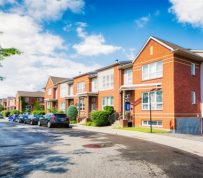 Montreal's hot real estate market continued to sizzle last month with record August sales and rising prices. The Greater Montreal Real Estate Board says booming condo sales drove an eight per cent increase in residential sales across the Montreal region. There were 2,899 sales, with condo transactions surging 19 per cent. Single-family homes that account for more than half of sales rose four per cent. The Island of Montreal led the way with a 12 per cent rise in sales. In an interview with The...
read more