Newsreel 1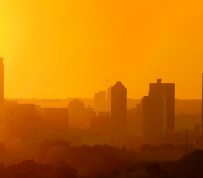 Alberta's economy is strong, and sits well above the rest of Canada. That assessment comes from a new BMO report which notes Alberta is the only province in the country where economic growth is projected to rise above three per cent. "Real GDP is expected to grow 3.5 per cent this year — or 1.2 points above the national average — with expected growth topping three per cent again in 2015," said senior BMO economist Robert Kavcic. Meanwhile, employment growth in Alberta is running at four per...
read more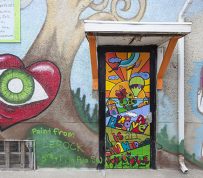 Calgarians lacking a proper place to call home are set to be given a helping hand thanks to a collaborative effort from 12 Calgary-area builders. Stepping Stone Manor, which will be the first of eight apartment buildings to be constructed in the next four years, will be a 30-unit facility in the Beltline community. Starting next summer, the $4.65-million facility will provide housing for 30 formerly homeless Calgarians, complete with on-site support services. The project is being made...
read more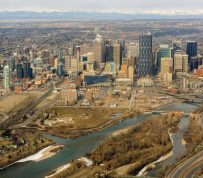 Following up on BuzzBuzzHome's  pictorial look at Calgary's ever-evolving skyline, we take a step back and enjoy the Stampede City from the air and space. For added perspective, each aerial shot is accompanied by a quick fact about Calgary, sourced primarily from the 2011 census and the official city website. Calgary sits more than one kilometer above sea level, 1,084 metres to be precise. (Source: Environment Canada) Ca. 2012 Photo: NASA When Calgary was first incorporated in 1884 — then...
read more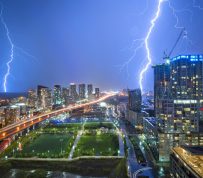 The Canadian real estate market's ups and downs have attracted plenty of local and international speculation over whether there's a housing bubble. To better make sense of the last roller coaster-like five years, BuzzBuzzHome.com put together a timeline of all the bubble trouble. Find out more about the players who are calling for the big pop or the quiet cool down, as well as some of the market milestones, big changes and the things that never seem to change…like the Bank of Canada's interest...
read more
The 2014 RHB Apartment Guide – Exteriors serves to inform Canadian apartment building owners and managers on how to maintain, renovate and upgrade their properties, with the focus on the building's exterior. This guide provides strategies, direction and tips on what to do, what to look for and what to avoid, as well as the importance of building maintenance and capital work. To ensure that this guide contains the most current and pertinent information, RHB worked in collaboration with Geoff...
read more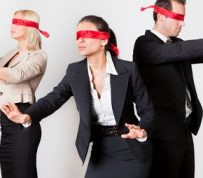 As Deputy Chief Economist at CIBC World Markets, Benjamin Tal was recently described as one of Canada's leading experts on the real estate market by the International Monetary Fund. Benjamin will return to the CFAA Conference in 2014 to provide an update of the likely economic impacts on Canada's rental housing markets in 2014 and 2015. He will address what is happening in the world, the U.S and the Canadian economies, and the impact those forces will have on employment, interest rates, labour...
read more
The RHB Apartment Market Report for 2014 reports on the current state of the rental housing industry across Canada, including vacancy rates and average rent increases. Also provided are economic and apartment sales forecasts for 2014 and 2015. The report has been prepared by John Dickie, CFAA President, and Tony Manganiello of Cushman & Wakefield, using the CMHC Fall 2013 Rental Market Surveys, CMHC Housing Market Outlook, Canada Edition – First Quarter 2014, and proprietary data and...
read more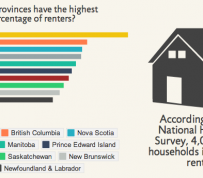 Whether you're curious as to what the rental landscape looks like coast-to-coast or you'd like to  compare how your portfolio is performing in another part of the country, this handy new infographic from BuzzBuzzHome will answer some of the questions you might have about the Canadian rental market. Check out the cross-Canada comparisons of everything from vacancy rates to deposit rules. Prices and vacancy rate stats apply to purpose-built apartments only. Play around with the fully...
read more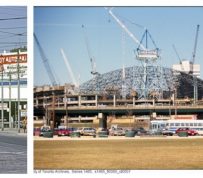 In a nostalgic look at over 30 years of Toronto's History, Derek Flack (Blog.to) brings us a compilation of images to illustrate the evolution of a great Canadian City. We've compiled a reel of the top 25 images per decade to provide a look back at the city's urban landscape and showcase its considerable growth over the years. THE 60'S In the later half of the 1960s, Toronto became a modern city. Yes, we managed to build a single-line subway a decade before, but it was the arrival...
read more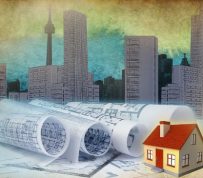 When Nicole Stewart imagines the future of Toronto, she likes to think small — really small. The policy development officer in the City of Toronto's Affordable Housing Office wants to see "tiny homes" built in backyards and laneways across the city. The teensy-tiny abodes could be between 100 and 800 square feet, made from recycled materials and energy-efficient. "The possibilities are endless in terms of what you could make. But they're much more affordable than what the market is currently...
read more