Newsreel 1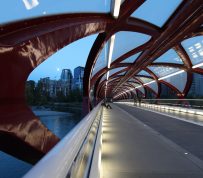 Story by: Monika Warzecha | BuzzBuzzHome Toronto may be an economic powerhouse, but western cities in Canada are picking up speed when it comes to their share of the country's GDP. There's no doubt that the country's big metros are hotbeds for growth. Statistics Canada's recent analysis of the 33 largest census metropolitan areas (CMAs) demonstrates the connection between population and economic activity: in 2009, the metros account for 69 per cent of the population and generated about the 72...
read more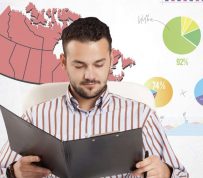 According to CMHC's fourth quarter 2014 Housing Market Outlook, Canada Edition1, housing starts in 2015 will remain similar to levels observed in 2014 and in line with economic and demographic trends. By 2016, some moderation is expected. "The trend for housing starts has been up in recent months, particularly in multi-unit structures. This has been broadly supported by key factors such as employment, disposable income and net migration, which are expected to continue to be supportive of the...
read more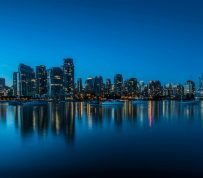 Story by: Michael Aynsley | BuzzBuzzHome For Canadian housing starts, 2015 will look a lot like 2014. According to the Canada Mortgage and Housing Corporation's fourth quarter market outlook, the number of new homes being built in 2015 will be similar to levels observed in 2014, "and in line with economic and demographic trends." The national housing agency says that by 2016, "some moderation is expected." On an annual basis, the CMHC expects housing starts to range between 186,300 and 191,700...
read more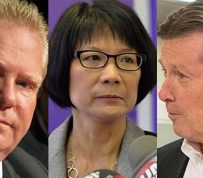 Story by: CBC News Like it or not, whether you live in an Etobicoke duplex, a posh condo overlooking Lake Ontario or at the other end of the country, you have probably been unable to avoid hearing about Toronto politics over the past 12 months. It has been, to make the grossest of understatements, an eventful year. But with Monday's mayoral election, Torontonians will look to the future — either sticking with the legacy of incumbent mayor and controversy magnet Rob Ford, or striking out...
read more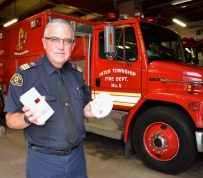 Ontario's new CO Alarm Regulation (as described in previous FRPO Bulletins) is now in effect. This new regulation was required following the passage of Bill 77 by the Legislature. FRPO has worked with the Fire Marshall's Technical Advisory Committee in the development of this proposed regulation. Some key CO Detector installation and maintenance requirements are: In Multi-Unit Buildings: • If fuel burning appliance in suite – install adjacent to sleeping areas. •If fuel burning appliance...
read more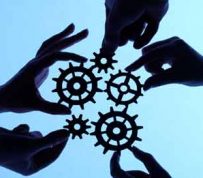 The statement of shared principles of the National Forum on Housing and the Economy, addresses the important issues of housing availability, choice and affordability. One in 4 Canadians pays more than 30% of their income on housing, which is beyond the accepted standard for affordability. When too large a proportion of household income is required to pay for housing, other necessities are often sacrificed. As well, Canada's economic growth is being hindered by the lack of affordable housing...
read more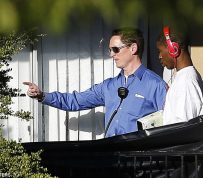 Story by: By Louise Boyle for MailOnline and Dan Bates For Mailonline In Dallas, Texas and Wills Robinson for MailOnline Quarantined family moved to a secret location after Hazmat team arrived FIVE DAYS after victim was diagnosed Group are said to have moved to a luxury stand-alone house An unidentified doctor is said to have donated the property Hazmat teams decontaminated apartment where Thomas Duncan stayed They collected bed sheets and blankets used by the infected man Crews discovered...
read more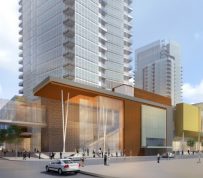 RioCan Investment Trust and Embassy BOSA are teaming up to build a $300-million multi-family residential project in East Village that will include a Loblaws market as the first retail tenant in the development. The development will consist of 500 new condominiums. "This new investment is a powerful testament to the momentum we've created here in East Village," said Michael Brown, president and chief executive of Calgary Municipal Land Corporation. "We have now attracted more than $2.2 billion...
read more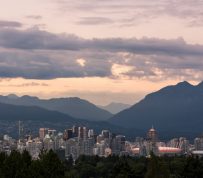 Story by: Kat Sieniuc | BuzzBuzzHome Calgary with its jobs and steady incomes, Waterloo with its high-tech sector's reputation for innovation, and Vancouver with its overall high quality of life, all ring in as most attractive cities to live in for newcomers to Canada, a new study finds. The Conference Board of Canada analyzed 50 of Canada's largest city for their attractiveness to migrants and found that Waterloo, Calgary, Ottawa, GTA suburb Richmond Hill, Vancouver, and St. John's were the...
read more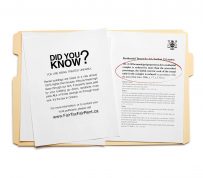 Property Tax Fairness for Renters: It Can Be Done Despite what some politicians say, property tax fairness can be achieved.  FRPO has already demonstrated this by comparing rental property tax rates of various major cities across Canada. Virtually every major city in Canada taxes tenants fairly – with the exception of Ontario.    In Ontario, cities like London, Toronto, Windsor and Hamilton tax tenants at two to three times what they tax homeowners. This is not the case in Montreal, Halifax,...
read more