Newsreel 1
Story by: Michael Aynsley | BuzzBuzzHome This handsome infographic from MAC Marketing Solutions looks back at the year that was in Metro Vancouver real estate and considers where the market is heading in 2015. Among the forecasts: both the resale and presale housing markets will "remain balanced" while the region's rental sector will continue to have one of the lowest vacancy rates in the country. Scroll through for all the stats and futures backed by data from organizations such as the Bank...
read more
Story by: Financial Post  Target Canada isn't the only retailer closing its doors in Canada. On Thursday, Sony announced it was shuttering stores in the country. They add their names to a growing list of retailers who have recently closed some stores or are closing altogether in Canada. Here is a list of recent notable closures: Target Canada — Target Corp. announced its decision to close all its stores on January 15. – Shuttering 133 stores, affecting 17,600 employees – "We were losing money...
read more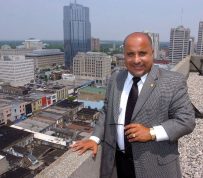 Story by: Norman DeBono, The London Free Press London landlord Shmuel Farhi has shed some of his core-area holdings in a $60-million deal. Farhi sold two central properties and another on Exeter Rd., in a deal with True North Commercial Real Estate Investment Trust that included 10 Ontario properties. "It was a good opportunity," Farhi said. "They're looking within three years to have a billion dollars in assets. We got cash for assets." Farhi also said he invested in True North in a move to...
read more
ORONTO & CHICAGO–(BUSINESS WIRE)–Oxford Properties Group and Hyatt Hotels Corporation (NYSE:H) today announced that Oxford Properties has purchased the 346-room Park Hyatt Toronto hotel from a Hyatt affiliate for approximately $90 million USD or $260,000 USD per key, subject to certain adjustments. Oxford intends to spend approximately $25 million USD in additional capital expenditures over the next five years. A Hyatt affiliate will continue to operate the hotel under a new...
read more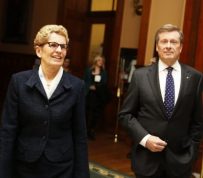 Story by: Mitchell Cohen | TheStar.com The political stars are aligned, so it's time for every one of us to become a champion for affordable housing. John Tory is in the Toronto mayor's chair. Premier Kathleen Wynne leads a progressive team at Queen's Park. And a federal election is on the near horizon. These three ingredients provide a perfect storm for action on affordable housing. Further study isn't needed. We all know that secure, affordable housing is a fundamental determinant of both...
read more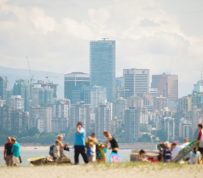 The controversial issue of foreign ownership of condominiums in Canada finally has some hard data to go by. Canada Mortgage and Housing Corp. says the highest percentage of foreign investment in condos across the country is in Toronto, at 2.4 per cent. That's considerably lower than what some critics say. In some select city areas, notably in Vancouver and Toronto, the rates are higher, according to the statistics released Tuesday. Vancouver's Burrard Peninsula, for instance, has a rate of 5.8...
read more
In the privately initiated purpose-built rental market, the average rental apartment vacancy rate in Canada's 35 larger centres1 increased slightly, to 2.8 per cent in October 2014, from 2.7 per cent in October 2013, according to the fall Rental Market Survey2 released today by Canada Mortgage and Housing Corporation (CMHC). "Between October 2013 and October 2014, the supply of purpose built rental housing units rose by 2.7 per cent. Overall, this increase in supply outpaced the rise in...
read more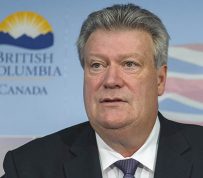 Talk by the provincial government about possible hikes to rent controls is sure to send shivers up the spine of B.C.'s 1.1-million renters. The current system of rent controls, which has been in effect since 2004, is defined as a two per cent increase per year plus the rise in the Consumer Price Index, which is currently running at 1.1 per cent. Housing Minister Rich Coleman told The Sunday Province that discussions will be held soon, with a view to perhaps permitting the level of increases to...
read more
By: Jennifer Pagliaro City Hall reporter Mayor-elect John Tory is putting a mix of veteran and second-term councillors in top positions in his new administration, but has largely shut out left-leaning voices. Tory — who ran on a promise of uniting the city — will appoint four deputy mayors from four corners of the city and from across the political spectrum. Denzil Minnan-Wong, a fiscally and socially conservative councillor, will serve as the actual deputy mayor, whose role is to act in place...
read more
Story by:  Kat Sieniuc  |  BuzzBuzzHome "We're up for the challenge in Ontario." Vince Molinaro just got back from a trip to British Columbia, where he and about 40 other builders and developers from Ontario went with a mission: to find out how the province built and marketed its mid-rise wood sector. The height limit for residential wood construction in Ontario's building code was recently upped from four to six-storeys, a change that comes into effect January 1 of next year, but has been...
read more