Newsreel 1
Story by:  Josh Sherman | BuzzBuzzHome Toronto and Vancouver have been doing the heavy lifting in the Canada's housing market — transactions and prices in these two markets counter Prairie downturns — and following the Canadian Real Estate Association's release of January home sale data, some of the country's biggest banks predict this trend will continue. In January, the national average price was $470,297, up 17 per cent from a year before. But if Toronto and Vancouver sales are wiped out,...
read more
Story by: Reuters The value of Canadian building permits jumped more than expected in December, driven by increased construction intentions for multi-family homes across much of the country, data from Statistics Canada showed on Monday. The 11.3 per cent rise topped economists' forecasts for a gain of 5.6 per cent, though it was not enough to completely offset the 19.9 per cent decline seen in November. Residential building permits climbed 16.3 per cent as plans to build multi-family dwellings...
read more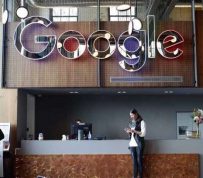 Story by: Katia Dmitrieva, Bloomberg News In a banquet hall in north Toronto, a condominium-sales event is generating the kind of frenzy more often seen on a trading-room floor. Michael Wekerle, former Bay Street trader, technology investor, business reality-show judge and now real-estate mogul, steps up to a podium in front of about 1,600 people to make his pitch. Waterloo, an Ontario town that revolves around two universities and a burgeoning technology sector that's attracted companies such...
read more
The Housing Market Assessment publication for Canada evaluates the extent to which there is evidence of problematic housing market conditions in selected Census Metropolitan Areas (CMAs). Results are updated on a quarterly basis. HIGHLIGHTS: "This quarterly release of the Housing Market Assessment (HMA) provides updated results that evaluate the extent to which there is evidence of problematic housing market conditions 3 in 15 Census Metropolitan Areas (CMAs). " The HMA analytical framework...
read more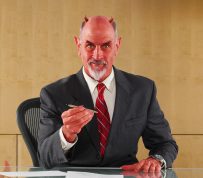 Renting always comes with the risk that you'll end up at the mercy of a true Landlord From Hell. We're not just talking about run-of-the-mill laziness, paranoia, or intrusiveness here. We're talking about epic badness. Because there's a very significant difference between a landlord who is just a pain in the neck and one who is trying to get you to leave by, say, soaking your possessions in ammonia and turning off the heat during winter. Right? So before you start complaining, here's a fresh...
read more
Story by: Daniel Tencer  |  The Huffington Post Canada   The collapse of oil prices — and the slide in the Canadian dollar that followed — is changing Canada's economy. Central and eastern Canadians are enjoying the fruits of cheap gas and (somewhat) stronger manufacturing exports, while Alberta heads for a second year of recession. Last year, for the first time that anyone can remember, wage growth in Atlantic Canada outpaced wage growth in the West. Now the Bank of Montreal has found...
read more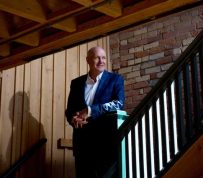 Story by: Garry Marr | Financial Post Given the choice, Sam Kolias, the chief executive of Boardwalk Real Estate Investment trust, says he'll always take low interest rates over a higher rate environment. "The (current) interest rates are much lower than the (debt) we are renewing, so that's positive," said the head of one of the country's leading landlords, with 32,000 units. Kolias has the added burden of dealing with a majority of the REIT's net operating income coming from Alberta, hard...
read more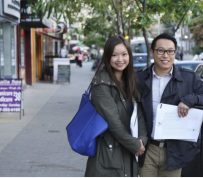 Story By: Susan Pigg | Thestar.com They will be a force to be reckoned with as they move into child-bearing years and need more space, observers say. They have the potential to be the biggest home-buying cohort in history — even bigger than their baby boomer parents. But where Canada's millions of millennials will end up living, and how they will impact the real estate market, has just started to play out. The first wave — boomers' kids who range in age from 15 to 34 and make up about...
read more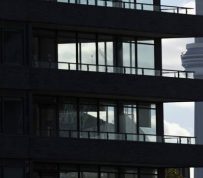 Story by: TAMSIN MCMAHON – The Globe and Mail Canadian lenders are shifting their focus away from financing condo construction in favour of investing in rental apartments over concerns that the soaring cost of land and record-high levels of household debt are pushing more Canadians out of the housing market. Roughly 60 per cent of lenders told a survey by commercial real estate brokerage CBRE Inc. that they planned to increase their budgets to finance rental-apartment transactions in the...
read more
By Alexandra Posadzki, The Canadian Press The federal government won't jeopardize its goal of balancing the budget in 2019 to improve its ability to pay back the debt, Finance Minister Bill Morneau said Monday. The Liberals, who had promised to keep annual deficits under $10 billion, have recently started emphasizing instead their commitment to keep the debt-to-GDP ratio on a downward trajectory every year until the end of its mandate. Experts have said the debt-to-GDP ratio — which is...
read more