Newsreel 1
CMHC commissioned a research project to assess the general economics of developing purpose-built rental apartment buildings in six of Canada's major markets. These were Vancouver, Calgary, Winnipeg, Toronto, Montréal and Halifax. The project was undertaken to provide insight on current factors that can influence investors' and developers' decisions to fund purpose-built rental housing. To that end, the analysis used a pro forma spreadsheet tool. This tool was used to summarize the financial...
read more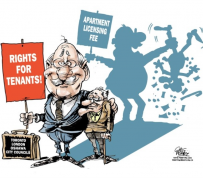 The City of Waterloo is by far the greediest of all municipalities when it comes to the charges levied under its Landlord Licensing By-law.  Waterloo's licensing fee and mandatory charges (the bulk of which go to its bureaucratic "cousin", the Electrical Safety Authority) amount to over $1,000 per townhouse unit and are imposed on a "per bedroom" basis (the more bedrooms the higher the fee).  The fees are imposed on "converted residential dwellings"...
read more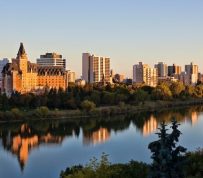 Boardwalk Real Estate Investment Trust announced on Wednesday the sale of a 641-unit apartment portfolio in Regina, Saskatchewan to Mainstreet Equity. The $71.65m-deal includes approximately 2 acres of residual land and a warehouse. According to Boardwalk, the figure represents a price per door of approximately $112,000 and falls in line with the fair value of the assets as recorded on Boardwalk's balance sheet at the end of September. "The Trust had identified these assets as non-core...
read more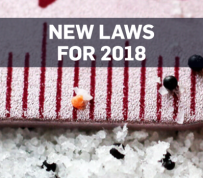 A number of laws and regulations are coming into effect on Jan. 1 or later in 2018 across Canada, including marijuana legalization nationwide and higher minimum wages in Ontario and Alberta. Here are the highlights you need to know: The federal Liberals have set July, 2018 as the deadline to legalize recreational marijuana. Sales of pot will be restricted to people 18 and older, although provinces will be able to set their own minimum age requirements. Provinces are also tasked with figuring...
read more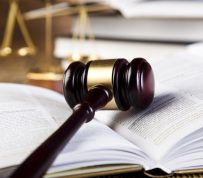 LAWPRO is monitoring the impact of changes to the Residential Tenancies Act, 2006 introduced in April. Lawyers who represent landlords and the purchasers of rental properties will have significant responsibility for communicating the changes to their clients and for supporting compliance. The article below, prepared for us by Joe Hoffer of Cohen Highley LLP, provides a useful overview of the amendments. We will provide additional coverage, as warranted, (and including with respect to the new...
read more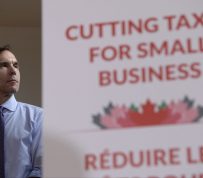 By John Dickie, President, Canadian Federation of Apartment Associations On December 13, 2017, Finance Minister Morneau released further changes to the tax reforms planned for Canadian Controlled Private Corporations (CCPCs). The latest changes will provide relief to some landlords. The federal tax reforms were first announced on July 18. After intense pressure from business people and business and professional groups, the reforms were then revised in the three announcements during the week of...
read more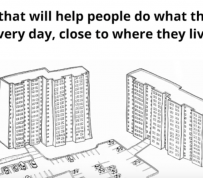 Sabina Ali has seen what can happen when high-rise communities are transformed into community hubs. As chair of the Thorncliffe Park Women's Committee, she helped revitalize the tower-heavy East York neighbourhood's local park and playground from a sub-par gathering space into a hot spot with new swings, a splash pad, and a tandoor oven. But doing so, Ali said, meant navigating city hall — a tricky process. Now, she's among the many Toronto residents hoping a new zoning...
read more
National Vacancy rate decreases to 3.0% According to CMHC, the average rental vacancy rate in major centres across Canada decreased from 3.4% in October 2016 to 3.0% in October 2017. Vacancy rates remain low in Ontario and BC, and elevated in Alberta and Saskatchewan. CFAA President, John Dickie, says, "Despite low vacancy rates in Ontario and BC, the turnover and availability rates show that there is adequate access to rental housing in some form in almost all centres." New rental supply in...
read more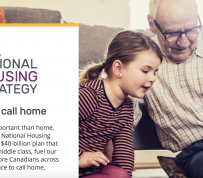 The Canadian Federation of Apartment Associations (CFAA) applauds the federal government's plan to improve support for low-income renters in the National Housing Strategy (NHS). In particular, CFAA applauds the plan to create a new portable housing benefit for some low-income renters in the private rental housing market, which is to be called the Canada Housing Benefit. CFAA commends the federal government for adding a portable housing benefit as a necessary pillar in its policy to reduce...
read more
The Canada Mortgage and Housing Corporation, in collaboration with Statistics Canada, is releasing today the core housing need figures from the 2016 Census. Data indicate that the proportion of Canadian households in housing need has remained stable since 2006. In 2016, the rate of core housing need in Canada stood at 12.7%, representing 1.7M households. Statistics Canada's data tables on core housing need Core housing need is the indicator used in Canada1 to identify households not living in,...
read more