Milestones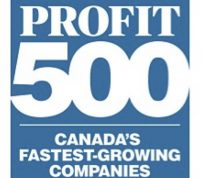 Canadian Business and PROFIT today ranked The Skyline Group of Companies 246th in the 26th annual PROFIT 500, the definitive ranking of Canada's Fastest- Growing Companies. Published in the July issue of Canadian Business and online at PROFITguide.com, the PROFIT 500 ranks Canadian businesses by their revenue growth over five years. The real estate acquisitions, management and investment company based in Guelph, ON, made the 2014 PROFIT 500 list with five-year revenue growth of 227%. "It's...
read more
$1.2 billion company with more than 8,600 rental units CALGARY – Bob Dhillon started flipping real estate when he was about 20 years old. Today, the Calgary real estate mogul runs Mainstreet Equity Corp. which has market capitalization of about $390 million, has total assets valued at about $1.2 billion and owns 8,667 rental units across eight Western Canadian cities as of this week. The formula for his success has been quite simple. Buy mid-market run-down apartments of less than 100...
read more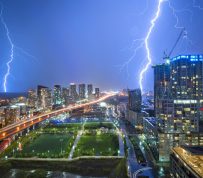 The Canadian real estate market's ups and downs have attracted plenty of local and international speculation over whether there's a housing bubble. To better make sense of the last roller coaster-like five years, BuzzBuzzHome.com put together a timeline of all the bubble trouble. Find out more about the players who are calling for the big pop or the quiet cool down, as well as some of the market milestones, big changes and the things that never seem to change…like the Bank of Canada's interest...
read more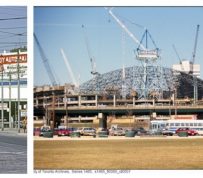 In a nostalgic look at over 30 years of Toronto's History, Derek Flack (Blog.to) brings us a compilation of images to illustrate the evolution of a great Canadian City. We've compiled a reel of the top 25 images per decade to provide a look back at the city's urban landscape and showcase its considerable growth over the years. THE 60'S In the later half of the 1960s, Toronto became a modern city. Yes, we managed to build a single-line subway a decade before, but it was the arrival...
read more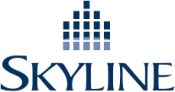 Founders reflect on Skyline's humble beginnings, exponential growth and recent milestones After closing out a year of milestones and achievements, Guelph-based Skyline Group of Companies has one more accomplishment to celebrate. The real estate acquisitions, management and investment company officially turned 15 on January 27. With three solid real estate investment trust (REIT) products collectively managing over $1.3 billion in assets, and a team of over 400-strong, Skyline and its founding...
read more