Milestones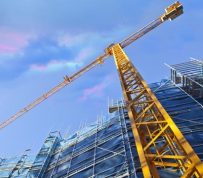 Story by: Tamsin Mcmahon, The Globe and Mail Toronto is experiencing a rental renaissance with the number of new apartment units under construction hitting a 25-year high this year. There were 26 apartment buildings under construction in the Toronto area in the third quarter of the year, containing more than 6,500 rental units, according to a new report by real estate market research firm Urbanation Inc. Developers have proposed another 43 rental buildings containing more than 10,000 units....
read more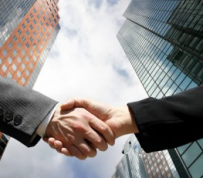 Story by: Katia Dmitrieva Northern Property Real Estate Investment Trust agreed to buy True North Apartment REIT and a separate portfolio of residential buildings to create one of Canada's largest multifamily landlords. True North stockholders will get 0.39 Northern Property trust units for each True North share, the companies said in a statement Monday. The deal values True North shares at $C9 ($6.85) apiece, about 16 percent more than Friday's closing price. Calgary-based Northern Property...
read more
RHB Insider Network (RHBIN) is proud to announce Jessica Green as the new host and anchor of Canada's leading apartment video series. Communications and digital media marketing specialist Jessica Green will be the new lead host of Canada's top property management film series. Green, whose clients range from tech start-ups and local retailers to non-profits and national apparel manufacturers, started her company, Cursive PR, to help brands discover untapped digital opportunities that inspire...
read more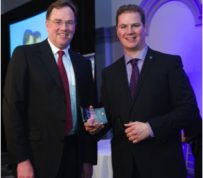 In early 2015, hundreds of sustainable energy leaders attended the Ontario Sustainable Energy Association's (OSEA) 5th annual Powering Prosperity Awards dinner. These awards recognize outstanding accomplishments in eight award categories that span the breadth of community, aboriginal, public and private sector sustainable energy solutions. At the ceremony, Park Property Management Inc. was named one of the two winners of the Sustainable Project of the Year award. OSEA has been supporting a...
read more
The Skyline Group of Companies was named one of Canada's Best Managed Companies in 2014 for excellence in business performance. Sponsored by Deloitte, CIBC, National Post, Queen's School of Business and MacKay CEO Forums, the Best Managed award recognizes Canadian owned and managed companies with revenues over $10 million for sustained growth, financial performance, management practices and the efforts of the entire organization. "I would like to congratulate Skyline and its entire workforce,"...
read more
WEBCON 2015- Canada's Rental Marketing Conference is celebrating it's 5th anniversary! This year we're bringing you an amped up RHB Launch Pad, streamlined speaker sessions and a brand new awards celebration! WEBCON's trend of featuring high profile speakers will continue in 2015.  This year's 10+ sessions will be centered around apartment marketing through the use of technology, led by experts from Google, Yelp, Rentlytics and more. Data and content analysis have become driving forces behind...
read more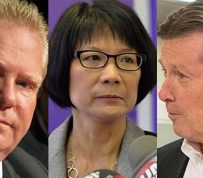 Story by: CBC News Like it or not, whether you live in an Etobicoke duplex, a posh condo overlooking Lake Ontario or at the other end of the country, you have probably been unable to avoid hearing about Toronto politics over the past 12 months. It has been, to make the grossest of understatements, an eventful year. But with Monday's mayoral election, Torontonians will look to the future — either sticking with the legacy of incumbent mayor and controversy magnet Rob Ford, or striking out...
read more
Story by: Hyder Owainati | BuzzBuzzHome The hefty price tag for London's iconic pickle-shaped skyscraper, the Gherkin, has done little to dissuade potential buyers from nibbling. Just a few weeks after it was announced that the 44-storey Norman Foster-designed tower would hit the market for upwards of $1 billion USD, the rumor mill is already spinning with news of potential bidders. Those who have expressed interest include Qatari royals, the Al-Thani family, among other Middle Eastern...
read more
David Azrieli, Canadian billionaire and real estate tycoon, dies at age 92 David Azrieli, the ninth-richest person in Canada, died on Wednesday at 92. The Montreal resident became known as a king to some but his beginnings were much more humble. Mr. Azrieli, whose family fortune was estimated to be worth US$3.1-billion by Forbes, started out life in 1922 in a small village in Poland. At the age of 17 in 1939, he was forced to flee as he stayed one step ahead of Germany and its Nazi regime....
read more
IN IRELAND REITS ARE THE NEW KIDS ON THE PROPERTY BLOCK – CANADA'S CAPREIT SEES OPPORTUNITY IRES REIT was created when Investec Bank invited Canada's largest apartment REIT (CAPREIT) to look at a portfolio of 338 apartments which was being sold by Lloyds bank. CAPREIT was established in the Canadian downturn of 1997 and now owns and rents 41,200 apartments there. CAPREIT were surprised that there were no large scale professional investors in apartments in Ireland and saw a great...
read more