Legislation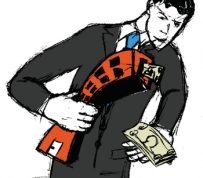 It's election year for mayors and city councillors across Ontario. Which means you'll hear municipal candidates campaign for "lower rent", "affordable housing" and "protecting tenants". This is what you won't hear: City councillors actually cause higher rents for tenants.  City councils impose the highest, most regressive tax rates in Canada on the lowest income residents. City councillors charge tenants two to three times more in property tax than homeowners. Usually they get away with it. ...
read more
Toronto | Wed. April 9, 2014 | Old Mill Inn | 21 Old Mill Road Ottawa | Tues. April 15, 2014 | Hampton Inn & Conference Centre | 100 Coventry Road Kingston | Wed. April 16, 2014 | Donald Gordon Conference Centre | 421 Union Street Toronto | Thurs. April 24, 2014 | Old Mill Inn | 21 Old Mill Road London | Tues. April 29, 2014 Lamplighter Inn | 591 Wellington Road   Topic Summary: • Starting a Tenancy Right • Rent Deposit Rules • Importance of a good lease • Ending a Tenancy Best Practices...
read more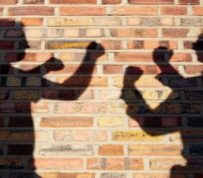 This is a problem that festers in too many rental properties. Every time the phone rings the landlord is afraid it's another complaint from a tenant about "that one."  It festers because landlords don't deal with tenant situations as they arise, but let them fester until they are intolerable or the landlord has simply has a bad day and says, "Enough!"  The result will often result in the landlord gnashing teeth and vowing vengeance, but will make the recalcitrant tenant gleeful. Here's what...
read more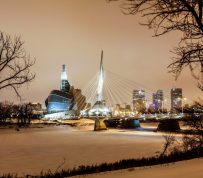 Across Canada, housing prices slowed down in 2013, but in Manitoba, there are no signs of the housing crunch abating. Last month, the average house price in Winnipeg surpassed $300,000 for the first time ever, according to new data from the Canadian Real Estate Association. Good news if you are looking to sell, but tougher if you are just getting into the housing market. However, it is not just home buyers who should be concerned about this news. Because the housing system is interconnected,...
read more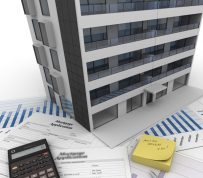 The current application of the HST self-supply rules to multi-residential buildings is contrary to sound housing policy. It is widely acknowledged that Canada would benefit from more purposebuilt rental housing construction, but the application of the HST self-supply rules create uncertainty and other disincentives to build rental housing. The purpose of the HST self-supply rules is to put builders on an equal footing with investors who buy a new (or substantially renovated) residential...
read more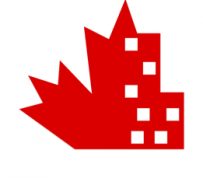 Comments on Bill C-304 General Support for a National Housing Strategy CFAA believes that a healthy rental housing market contributes greatly to Canada's national wellbeing and economic prosperity. CFAA believes that the policies we advocate will benefit landlords, tenants, and taxpayers. We believe that landlords, tenants and taxpayers have a common interest in free rental markets, in fair taxation of residential rental property, in high industry standards for customer service, and in housing...
read more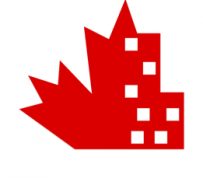 What other organizations say about tax deferral on sale and re-investment (sometimes called a rollover or like-kind exchange.) Canadian Home Builders Association: "The CHBA strongly supports the federal government's plan to allow deferral of the capital gains tax on the sale of assets when the proceeds are reinvested. The housing industry has long advocated such roll-over provisions in the sale of residential rental properties as a key element in a strategy to encourage the construction...
read more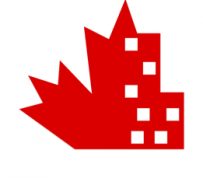 TAX DEFERRAL ON REINVESTMENT– FACTS AND RECOMMENDATIONS Under the current Canadian federal income tax rules, when a rental real estate property is sold, the owner must pay tax on the recaptured CCA (at up to 48%) and on any nominal capital gains (at up to 24%). Capital gains are not adjusted first for inflation, and therefore much of any gain may be eaten up by inflation, even before the tax is applied. Due to the tax impact, an even trade of properties of the same value is not possible. The...
read more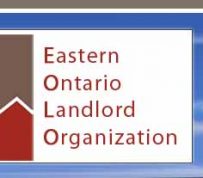 EASTERN ONTARIO LANDLORD ORGANIZATION News Release September 23, 2013 City of Ottawa Lobbyist Registry The City of Ottawa Lobbyist Registry has been in place for a year now. The registry requires certain communications between business people (including rental housing executives and employees) and City Councillors or staff to be reported. What should you report? Lobbying activities that are designed to have an impact on city decisions affecting by-laws, programs or contract need to be...
read more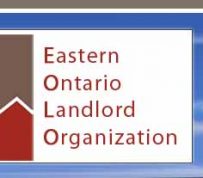 EASTERN ONTARIO LANDLORD ORGANIZATION News Release September 23 , 2013 New Ottawa garbage enforcement practices Garbage collection is quite a challenge for many landlords of both low-rise and high-rise buildings. The challenge is getting worse, and the risk of City fines or charges is getting more serious. To promote organic re-cycling and extend the life of the landfill, City Council recently reduced curbside residual garbage collection from once every week to once every two weeks. That...
read more