Legislation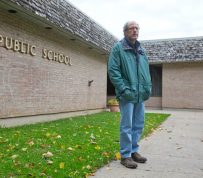 Story by: By Norman DeBono, The London Free Press The city has bought a north London school — and it could be the first of many. In a pilot project, the former Sherwood Forest public school site will become home to single-family homes, townhouses and a park, but it won't be a developer calling the shots. The city is readying the site for sale to a builder, but there's little chance of a legal or development scrap because the city — in a move that's the first of its kind — is zoning the site...
read more
Story by: Allan Benner, The Tribune Ontario was better off 40 years ago when it comes social housing, said Ontario's Minister of Municipal Affairs and Housing Ted McMeekin. In the years since, social housing has become "a real scourge and we need to work on that," said the Liberal MPP representing the riding of Ancaster-Dundas-Flamborough-Westdale. The problem, however, is becoming a priority for the current Liberal government, he added. "In the coming months we're going to be working very...
read more
Story by: Carys Mills | Ottawa Citizen   More than 10,000 Ottawa households waited for affordable housing last year, facing an average of almost five years on a waiting list. The waiting list, which grew 3.8 per cent since 2012, was outlined last week by the Ontario Non-Profit Housing Association's report on rent-geared-to-income spots. The growing wait has added to calls for the next city council to take further steps to boost affordable housing and tackle homelessness municipally, as well...
read more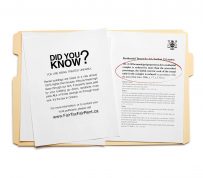 Property Tax Fairness for Renters: It Can Be Done Despite what some politicians say, property tax fairness can be achieved.  FRPO has already demonstrated this by comparing rental property tax rates of various major cities across Canada. Virtually every major city in Canada taxes tenants fairly – with the exception of Ontario.    In Ontario, cities like London, Toronto, Windsor and Hamilton tax tenants at two to three times what they tax homeowners. This is not the case in Montreal, Halifax,...
read more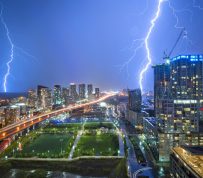 The Canadian real estate market's ups and downs have attracted plenty of local and international speculation over whether there's a housing bubble. To better make sense of the last roller coaster-like five years, BuzzBuzzHome.com put together a timeline of all the bubble trouble. Find out more about the players who are calling for the big pop or the quiet cool down, as well as some of the market milestones, big changes and the things that never seem to change…like the Bank of Canada's interest...
read more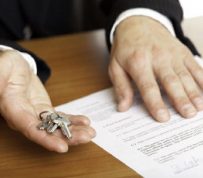 A recent decision of the Ontario Superior Court provides important lessons about lease negotiations between landlords and tenants in Ontario. The ruling in Corvers vs Bumbia allows tenants to offer a landlord rent up front. Here's what happened: Alison Corvers agreed to rent a home from Tanveer Bumbia in Mississauga from May 1, 2013 to April 30, 2014 for $7,500 per month. Bumbia initially refused Corvers' rental application because Corvers was from the UK, was here on a visitor's visa and was...
read more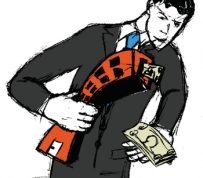 It's election year for mayors and city councillors across Ontario. Which means you'll hear municipal candidates campaign for "lower rent", "affordable housing" and "protecting tenants". This is what you won't hear: City councillors actually cause higher rents for tenants.  City councils impose the highest, most regressive tax rates in Canada on the lowest income residents. City councillors charge tenants two to three times more in property tax than homeowners. Usually they get away with it. ...
read more
Toronto | Wed. April 9, 2014 | Old Mill Inn | 21 Old Mill Road Ottawa | Tues. April 15, 2014 | Hampton Inn & Conference Centre | 100 Coventry Road Kingston | Wed. April 16, 2014 | Donald Gordon Conference Centre | 421 Union Street Toronto | Thurs. April 24, 2014 | Old Mill Inn | 21 Old Mill Road London | Tues. April 29, 2014 Lamplighter Inn | 591 Wellington Road   Topic Summary: • Starting a Tenancy Right • Rent Deposit Rules • Importance of a good lease • Ending a Tenancy Best Practices...
read more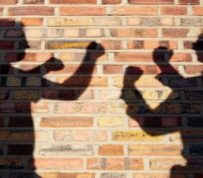 This is a problem that festers in too many rental properties. Every time the phone rings the landlord is afraid it's another complaint from a tenant about "that one."  It festers because landlords don't deal with tenant situations as they arise, but let them fester until they are intolerable or the landlord has simply has a bad day and says, "Enough!"  The result will often result in the landlord gnashing teeth and vowing vengeance, but will make the recalcitrant tenant gleeful. Here's what...
read more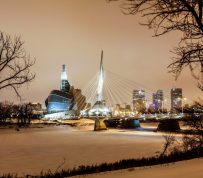 Across Canada, housing prices slowed down in 2013, but in Manitoba, there are no signs of the housing crunch abating. Last month, the average house price in Winnipeg surpassed $300,000 for the first time ever, according to new data from the Canadian Real Estate Association. Good news if you are looking to sell, but tougher if you are just getting into the housing market. However, it is not just home buyers who should be concerned about this news. Because the housing system is interconnected,...
read more