Legislation
Reactions were swift after the Auditor General of Ontario questioned the economic value of designing and building infrastructure projects as public-private partnerships. In her report of December 9, Bonnie Lysyk said, "the province is paying more for infrastructure projects delivered under public-private partnerships (Alternative Financing and Procurement (AFP)) than it would be if the projects were contracted out and successfully managed by the public sector." She said that for 74 projects...
read more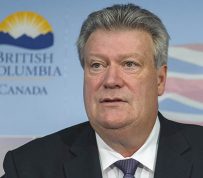 Talk by the provincial government about possible hikes to rent controls is sure to send shivers up the spine of B.C.'s 1.1-million renters. The current system of rent controls, which has been in effect since 2004, is defined as a two per cent increase per year plus the rise in the Consumer Price Index, which is currently running at 1.1 per cent. Housing Minister Rich Coleman told The Sunday Province that discussions will be held soon, with a view to perhaps permitting the level of increases to...
read more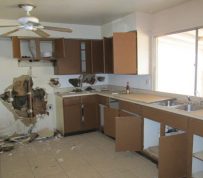 It is a well-known fact that Ontario's rental housing stock is reaching a time-worn state. Over half of all rental housing units in the province were constructed prior to 1970, just before rent controls devastated new rental housing supply in the mid-seventies.  Over 400,000 rental housing units, or 30% of the apartment stock, is now over 55 years old. Landlords in the private sector are responding by investing vast amounts of money into repairs, maintenance and new apartment construction,...
read more
By: Jennifer Pagliaro City Hall reporter Mayor-elect John Tory is putting a mix of veteran and second-term councillors in top positions in his new administration, but has largely shut out left-leaning voices. Tory — who ran on a promise of uniting the city — will appoint four deputy mayors from four corners of the city and from across the political spectrum. Denzil Minnan-Wong, a fiscally and socially conservative councillor, will serve as the actual deputy mayor, whose role is to act in place...
read more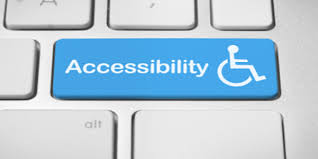 December 31, 2014 Deadline to File Accessibility Compliance Report All private and non-profit organizations with 20+ employees must file an accessibility compliance report by December 31, 2014. Under the Accessibility for Ontarians with Disabilities Act, businesses and organizations with 20 or more employees are required to report on their policies and practices to make their services accessible to people with disabilities. This reporting relates to customer service accessibility only, and is...
read more
Story by:  Kat Sieniuc  |  BuzzBuzzHome "We're up for the challenge in Ontario." Vince Molinaro just got back from a trip to British Columbia, where he and about 40 other builders and developers from Ontario went with a mission: to find out how the province built and marketed its mid-rise wood sector. The height limit for residential wood construction in Ontario's building code was recently upped from four to six-storeys, a change that comes into effect January 1 of next year, but has been...
read more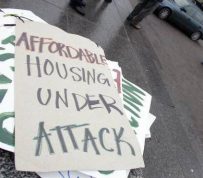 Canada is facing a housing crisis and it is incumbent on all orders of government to take action. We know the housing crunch is spiralling out of control as people struggle with record levels of household debt, coupled with mounting home ownership costs. It is worrisome Moody's Investors Service has recently reported housing costs and consumer debt are threats to Canada's otherwise strong economic performance. One in four Canadians spends more than 30 per cent of income on housing. At a cost...
read more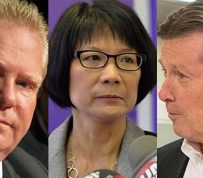 Story by: CBC News Like it or not, whether you live in an Etobicoke duplex, a posh condo overlooking Lake Ontario or at the other end of the country, you have probably been unable to avoid hearing about Toronto politics over the past 12 months. It has been, to make the grossest of understatements, an eventful year. But with Monday's mayoral election, Torontonians will look to the future — either sticking with the legacy of incumbent mayor and controversy magnet Rob Ford, or striking out...
read more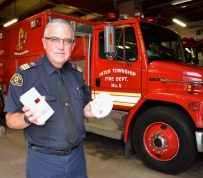 Ontario's new CO Alarm Regulation (as described in previous FRPO Bulletins) is now in effect. This new regulation was required following the passage of Bill 77 by the Legislature. FRPO has worked with the Fire Marshall's Technical Advisory Committee in the development of this proposed regulation. Some key CO Detector installation and maintenance requirements are: In Multi-Unit Buildings: • If fuel burning appliance in suite – install adjacent to sleeping areas. •If fuel burning appliance...
read more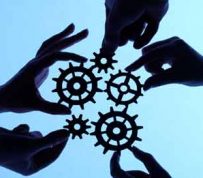 The statement of shared principles of the National Forum on Housing and the Economy, addresses the important issues of housing availability, choice and affordability. One in 4 Canadians pays more than 30% of their income on housing, which is beyond the accepted standard for affordability. When too large a proportion of household income is required to pay for housing, other necessities are often sacrificed. As well, Canada's economic growth is being hindered by the lack of affordable housing...
read more