Legislation
Last week FRPO started its annual round of RTA seminars, to help landlords and property management staff learn about Ontario's complex residential tenancy law. It's little wonder why members keep coming back to learn at these sessions. At over 350 pages, Ontario's Residential Tenancies Act and its regulations is the most complicated landlord-tenant law in North America. British Columbia, one of the most tenant-friendly provinces in Canada, has a Residential Tenancy Act clocking in at about 60...
read more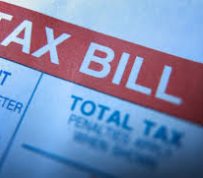 The City of Vancouver has changed how it calculates property taxes. As a result there are a few winners and there are many losers. Background Since 1993, all properties in the City of Vancouver have been subject to a 3 year land averaging program. The aim has been to reduce the volatility and uncertainty of property taxes due to changes in land values. It has been applied to all residential, industrial and commercial properties uniformly. Properties with large increases in their land values...
read more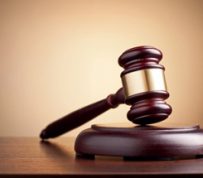 HERE ARE SOME IMPLICATIONS FOR PRIVATE LANDLORDS The Landlord and Tenant Board (LTB) has just released a decision by a special three Member panel which articulates the legal relationships between landlords, supportive housing providers (SHP's), and subsidized housing occupants (Occupants) where landlords have entered into "head lease agreements with SHP's which, in turn, enter into occupancy agreements with their clients.  Landlords and SHP's are declared to be...
read more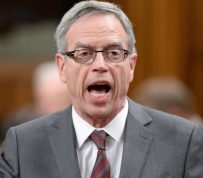 Story by: Gordon Isfeld | Financial Post OTTAWA — In March of 2013, then Finance Minister Jim Flaherty did something few politicians would dare: scolding Canada's banks for racing "to the bottom" on mortgage rates at a time when the housing market was already frothing. "My expectation is that banks will engage in prudent lending — not the type of 'race to the bottom' practices that led to a mortgage crisis in the United States," he said, and blamed the Bank of Montreal specifically. While the...
read more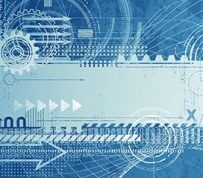 Story by: RICHARD GILBERT | Daily Commercial News  Construction leaders and contractors in Manitoba have formed a new committee to advocate for the implementation of a Prompt Payment Act, which would be applied to public and private projects in the province. "We are still working to get all the key stakeholders aligned to make sure when we approach the government, to introduce this proposed legislation, that we have a document that everybody agrees to and supports," said Brad...
read more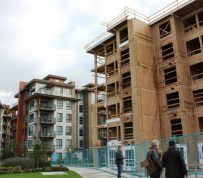 Story by: Duncan McAllister | Metro News There's big news for Ontario's building industry that could have a major impact on how townhomes and mid-rise condos are built. Since Jan. 1, revisions to the Ontario building code allow wood-frame construction for residential and office buildings up to six storeys in height. The building industry has been pushing for this for quite some time, with the allure of  a 10 to 15 per cent price advantage over traditional construction costs and a much-needed...
read more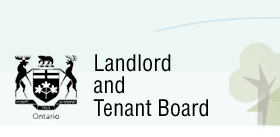 In the Toronto South and Toronto North offices of the Ontario Landlord and Tenant Board (LTB), hearings have usually been scheduled for either the morning or the afternoon.  Starting March 1, most hearings will be scheduled to begin at 9:00 am, with the view that they can be mediated (or tenants can consult duty counsel), but the hearings can take place in the morning or in the afternoon. This does not apply to L1 or L9 hearings for non-payment of rent or persistent late payment. Other than...
read more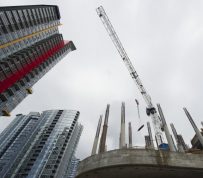 Story by: Barbara Yaffe, Vancouver Sun Columnist Social and economic forces increasingly are making it fashionable to rent. But Vancouver-area developers aspiring to respond to demand are facing tougher constraints than anywhere else in Canada. Despite a low vacancy rate and investor interest, builders in Metro Vancouver are thwarted by a "chronic shortage of sites, municipal bureaucratic barriers and the cost of land," reports David Goodman, a prominent Vancouver realtor specializing in...
read more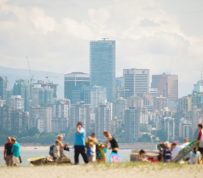 The controversial issue of foreign ownership of condominiums in Canada finally has some hard data to go by. Canada Mortgage and Housing Corp. says the highest percentage of foreign investment in condos across the country is in Toronto, at 2.4 per cent. That's considerably lower than what some critics say. In some select city areas, notably in Vancouver and Toronto, the rates are higher, according to the statistics released Tuesday. Vancouver's Burrard Peninsula, for instance, has a rate of 5.8...
read more
Reactions were swift after the Auditor General of Ontario questioned the economic value of designing and building infrastructure projects as public-private partnerships. In her report of December 9, Bonnie Lysyk said, "the province is paying more for infrastructure projects delivered under public-private partnerships (Alternative Financing and Procurement (AFP)) than it would be if the projects were contracted out and successfully managed by the public sector." She said that for 74 projects...
read more