Legislation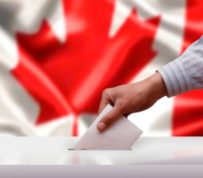 Here's an overview of what NDP leader Tom Mulcair, Liberal leader Justin Trudeau and Conservative leader Stephen Harper have promised as it relates to your personal finances as well as CFAA's Election Guide 2015. Taxes NDP: Cancel income splitting for families with kids under the age of 18 but keep it for seniors; eliminate the CEO stock option loophole that allows wealthy CEOs to avoid taxes on 50% of income received from cashing in company stock (with proceeds invested into eliminating...
read more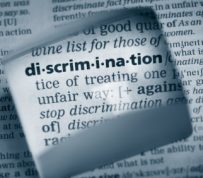 The Human Rights Tribunal has recently reaffirmed the 3-part test for assessing whether or not an employer has met its obligation to take reasonable steps to respond to and address complaints of harassment or discrimination.  The decision in Zambito v. LIUNA Local 183, [see decision here at 2015 HRTO 605 (CanLII)] emphasizes in Step 1 of the test the need for employers to have a policy and complaint mechanism to address alleged violations of the Human Rights Code (the "Code"): (1)...
read more
Story by: TAMSIN MCMAHON – The Globe and Mail One in five Canadian renters face an affordable housing crisis, spending more than half their income on shelter costs, a problem that appears to be even more acute in suburbs and small cities than in major urban centres. A new study by a coalition of affordable housing groups in six provinces and the Vancouver City Savings Credit Union offers one of the most exhaustive examinations of rental affordability in the country. The group's Canadian...
read more
Story by: Alexandra Posadzki, The Canadian Press Economists and researchers are applauding Stephen Harper's election campaign promise to collect data on foreign ownership in the real estate market, but they caution that more information is needed before any policies to restrict the practice are devised. "First get the information, then decide," said CIBC economist Benjamin Tal. If re-elected, Harper's Conservative government would spend half a million dollars next year...
read more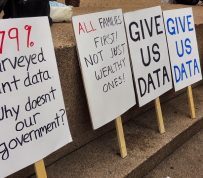 Story by:  Michael Aynsley | BuzzBuzzHome It seems every time the Greater Vancouver realtor board releases their monthly statistics package, house price records are broken. Of course, the argument could be made that the regional picture is skewed by the high-end home sales in Vancouver proper. In June, the benchmark price for detached houses on the west side of the city hit $2,599,700, while east side prices ended the month at $1,093,900. Compared to 2005 levels, those figures are up 159 per...
read more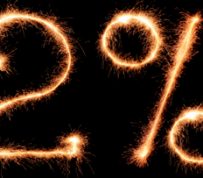 Story by: Mike Chopowick, FRPO Ontario has set the guideline on rent increases for 2016 at 2.0 per cent. The rent increase guideline is the maximum a landlord can raise a tenant's rent without the approval of the Landlord and Tenant Board. It is applicable to rent increases between January 1 and December 31, 2016. The guideline is based on the Ontario Consumer Price Index, a measure of inflation calculated monthly by Statistics Canada that reflects economic conditions over the past year....
read more
As Canada's most widely read apartment magazine and newsreel, RHB is proud to be the official media sponsor for the rental housing industry's most significant event. The Canadian Federation of Apartment Associations (CFAA) two-day Conference and Trade Show and the half-day Building Innovations Bus Tour is once again back in Toronto from June 10 to 12. The seventh annual CFAA Conference and Trade Show is unlike other conferences and trade shows; this conference is focused...
read more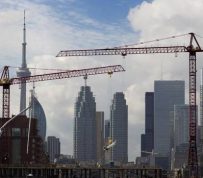 Story by: TAMSIN MCMAHON  |  The Globe and Mail In the wake of a massive condo boom, Ontario is overhauling its outdated rules governing condominium living, giving the province's 1.3 million condo owners new rights to battle boards and unscrupulous property managers. The province plans to compel condo boards to provide more financial disclosure to owners and prospective buyers, require mandatory education for condo directors and create two new condo authorities, one that will license and...
read more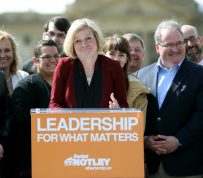 Story by: Garry Marr  |  Financial Post Alberta's free market for setting apartment rents might come to an end, something landlords in the province say they would strongly oppose. New Democrat Premier-elect Rachel Notley is on record saying she favours some kind of rent controls in the province that has only had a brief, temporary history of constraining landlords. A story in October, 2014 in the Calgary Herald, before the election was called, quoted Notley condemning former premier Jim...
read more
Story by: Garry Marr | Financial Post  Handing over the keys to the house and walking away from your mortgage, called "jingle mail," was a defining act of the American housing crisis. The problem is it can happen here, namely in Saskatchewan and Alberta. Francis, a 34-year-old welder from the mining town of Grande Cache, Alberta, says he wishes he could get out of the townhouse he bought four years ago. "At the time it seemed cheaper. I didn't want to spend money on rent. But now I...
read more