Legislation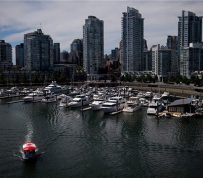 Story by: Kathy Tomlinson  |  The Globe and Mail Dozens of Vancouver-area real estate firms are failing to comply with federal anti-money-laundering laws that require them to identify who their clients are and where their money comes from, The Globe and Mail has learned. The Financial Transactions and Reports Analysis Centre (FinTRAC), which enforces the legislation, says it found "significant" or "very significant" deficiencies within some five dozen B.C. brokerages in the past year. It...
read more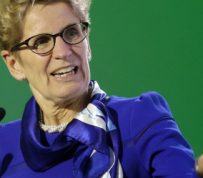 The government of Ontario is planning to launch a pilot project to test out a guaranteed basic income. What that pilot project will look like, and what it will cost, is not yet known. In its budget documents, unveiled Thursday, the Liberal government of Premier Kathleen Wynne said it would "work with communities, researchers and other stakeholders in 2016 to determine how best to design and implement a Basic Income pilot." Finance Minister Charles Sousa said the province will decide whether to...
read more
Story by: Theophilos Argitis  |  Bloomberg Financial stability risks may be one more reason for the federal government to consider ramping up fiscal stimulus. In a speech today in Montreal, Bank of Canada Deputy Governor Tim Lane laid out the main challenge central banks face today: how to worry about the financial stability risks associated with record low borrowing costs when the primary objective is to ensure the economy is growing at an appropriate pace. The answer is that monetary policy...
read more
Story by: LAURA STONE AND BILL CURRY B.C. Premier Christy Clark is defending her government's record on affordable housing but has refused to say whether she will sign on to Vancouver's proposal to build new housing on $250-million worth of city-owned land. Ms. Clark and Vancouver Mayor Gregor Robertson, both attending meetings in the same Ottawa hotel Thursday, sent conflicting messages about the province's role in funding affordable housing in Vancouver – with the Premier taking credit for a...
read more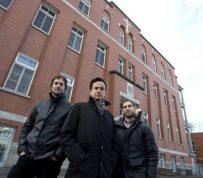 Story by: BERTRAND MAROTTE | The Globe and Mail For some Montreal real estate developers, selling sanctuary can be hell. In these secularizing times, Montreal's plentiful stock of centrally located religious buildings suitable for repurposing as condos or for other uses would appear to represent a Holy Grail of opportunity for developers. But a rising chorus of critics says too many promoters are eager to sacrifice this rich architectural, spiritual and community heritage on the altar of...
read more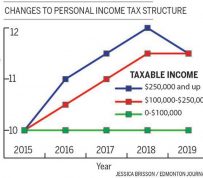 by: Fuller Landau tax group On December 7, 2015, the new Liberal government presented legislation in the House of Commons that will enact a number of tax changes based on their federal election platform. With their majority, they will be able to quickly pass this legislation and the changes will take effect on January 1, 2016. As promised, the government has reduced the rate of tax on what was the middle tax bracket. The tax rate will be reduced from 22% to 20.5%. This will mean a savings of...
read more
Banks Ready To Bear The Brunt Of Mortgage Crackdown By: Tim Kiladze and David Berman, The Globe and Mail Canadian banks are caught in the crosshairs of Ottawa's mortgage crackdown, with changes that will likely require them to absorb more housing risk in the future. Yet, conversations with some of the country's largest lenders indicate they expected the latest changes – with some going so far as to say they support a prudent belt tightening, particularly because Ottawa is not making rash...
read more
By: Allison McNeely, Bloomberg News Bond investors are testing Stephen Poloz's optimism that the Canadian economy is heading for recovery. Odds that the Bank of Canada will cut its benchmark interest rate by May jumped to 25 percent Tuesday from 6.2 percent Monday as a deepening commodity rout weighs on the outlook for the resource-heavy economy. The current rate is 0.5 percent. "I don't at all slam the door on the prospect for another rate cut," Derek Holt, economist at Bank of...
read more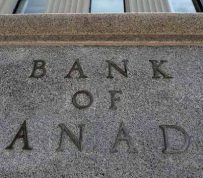 Greg Quinn, Bloomberg Business The Bank of Canada kept its key interest rate unchanged and said the economic recovery is unfolding as expected, with momentum from non-energy exports and the weaker currency helping to contain the damage from lower oil prices. In a decision released Wednesday from Ottawa, policy makers kept the benchmark rate on overnight loans between commercial banks at 0.5 percent, where it's been since July. All 33 economists in a Bloomberg survey predicted no move. "The...
read more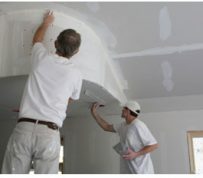 Story by: Joe Hoffer | Cohen Highley LLP Buying properties, giving them a major face lift, and re-selling them based on their increased value is a common investment strategy of real estate developers and investors. The value of apartment buildings is dependent on income, so to increase value you need to increase net income. Ontario's Residential Tenancies Act (RTA) is rife with rent control rules designed to prohibit or restrict increases in revenue. Lawyers who fail to properly advise...
read more