Legislation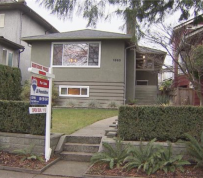 Canada's housing regulations should be further tightened and regionally targeted to help cool booming real estate markets in some of its major cities, a report from the OECD recommended on Monday. A disorderly housing market correction, particularly in Toronto and Vancouver, remains the main domestic downside risk to Canada's economic outlook, the Organisation for Economic Co-operation and Development said. Vulnerabilities related to housing and high household debt are still...
read more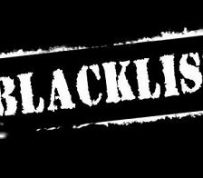 Story by: Don Butler, Ottawa Citizen A property management company that maintained a "bad tenant" list for a landlord association has agreed to scrap it after the office of federal Privacy Commissioner Daniel Therrien concluded the personal information it contained was improperly collected. Therrien's office investigated after receiving a complaint in February 2014 from a single parent with a disabled child. The unidentified woman had applied to the company for new rental accommodation that...
read more
On May 18, 2016, the Minister of Municipal Affairs and Housing, the Honourable Ted McMeekin, introduced Bill 204, the Promoting Affordable Housing Act, 2016, in the Legislature. If passed, it will provide municipalities the ability to pass inclusionary zoning by-laws that would require new housing proposals to include affordable housing units. FRPO is concerned that Bill 204 would result in less rental housing being built in Ontario. The supply of rental housing has not kept up with demand due...
read more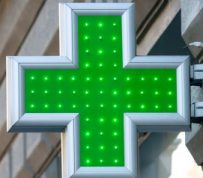 Toronto landlords are about to find themselves on the wrong side of the law when it comes to medical marijuana. The last time I checked, possessing marijuana wasn't legal, smoking pot in public wasn't legal and selling cannabis products in an open setting sure as shinola wasn't legal, but Toronto has been embracing and reinterpreting its nickname "The Big Smoke" in a whole new way. Pot dispensaries, cannabis cafes, medical marijuana clinics, smoke shops, vapour...
read more
Story by: Matt Maurer  |  Real Estate Magazine online An Ontario Superior Court Judge has expressed his hope that legislative changes will be made to stop unscrupulous tenants from "gaming the system". The facts of the case are straightforward and rather appalling. The tenant entered into an agreement to lease a condominium in downtown Toronto starting in September 2015. The rent for the first month cleared but the rent for October bounced. The tenant has not paid another cent since that time,...
read more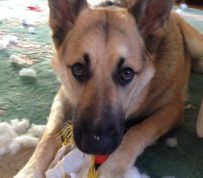 Story by Karin Larsen, CBC News It's perfectly legal for B.C. landlords to ban Rover, but some feel it's a form of discrimination. With Metro Vancouver vacancy rates below one per cent, there's a new subset of renters crying foul: pet owners. Jess Nelson is one of them. The North Vancouver woman and her boyfriend want to move out of their cramped one-bedroom apartment but are finding virtually no places in their price range willing accept her 20 kilogram mixed-breed dog Red....
read more
Story by FRPO The Ontario Ministry of Energy is proposing to introduce new requirements for energy and water reporting and benchmarking for large buildings, which as currently drafted would include large multi-residential buildings. The draft regulation that would implement this proposed requirement is currently in the consultation stage. FPRO submitted its position and advice on April 15th to the government, which recommended that the multi-residential sector be exempt from this new regime...
read more
The Divisional Court has ruled that, in the absence of express, permissive language in a lease, a Landlord may not take photographs of the interior of a rental unit and post the images when listing the unit for sale. In particular, the Court stated: "…absent a specific term of the lease, or with the tenant's consent, there is no authority under s. 27 of the RTA to require entry into a tenant's premise to take photographs for marketing purposes to advance the sale of the...
read more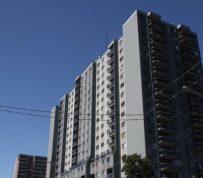 By Samantha Craggs  |  CBC News The city's citizen advisory committee on rental housing exists to work out the details of a licensing bylaw, says Matthew Green. And, if anyone on the committee doesn't like that, they can head for the door. Green, a Ward 3 councillor and committee chair, told members of the group on Thursday that the mandate is clear – come to some agreement over a rental housing licensing bylaw. While some committee members argue the bylaw is not a given, Green...
read more
Ministry of Municipal Affairs and Housing  |  March 28, 2016 In support of Ontario's updated Long-Term Affordable Housing Strategy, Ontario is taking the following initiatives. Developing a Framework for Inclusionary Zoning Ontario is proposing to introduce legislation that would, if passed, allow municipalities the choice of establishing inclusionary zoning policies. If a municipality chose to use this tool, new housing proposals would require a certain percentage of affordable units in...
read more