Legislation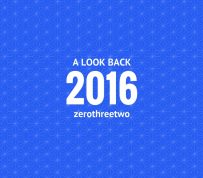 It has been a busy year for government intervention into the Canadian real estate market, and not just the hottest Toronto and Vancouver regions as many of the policy changes impact homebuyers across Canada. Below, BNN looks back at the highlights of 2016 Canadian housing policy.   Feb. 15 – Down payment hike – Announced in December of 2015, Ottawa raised the minimum down payment requirement for homebuyers to 5 per cent of the purchase price up to $500,000 and 10 per cent of any amount...
read more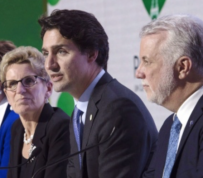 Story by: The Canadian Press Prime Minister Justin Trudeau is claiming victory in his campaign to craft a national "framework" agreement on climate change — even though Saskatchewan and Manitoba remains provincial holdouts. Saskatchewan Premier Brad Wall's full-throated opposition to the plan, which includes imposing a price on carbon, was fully expected going into today's day-long first ministers meeting. But surprise resistance from British Columbia's Christy...
read more
The Ontario legislature has passed Bill 7 into law, the Promoting Affordability Act, which includes the enabling provisions to give municipalities the option of requiring affordable housing units as part of new residential developments. While this new legislation does not require Ontario municipalities to require developers to offer rental units, condos, or houses at less than market level, it is expected that some municipalities such as Toronto would give serious consideration to making use...
read more
Story by: GTAA On Wednesday, November 30, 2016 Toronto's Licensing & Standards Committee approved the staff recommendation to create a new regulatory by-law for rental apartment buildings that requires property owners to: register the building with the City of Toronto and submit required information; have a process for receiving, tracking and responding to tenant repair requests; notify tenants of service disruptions, property standards appeals, work orders and cleaning plan, install...
read more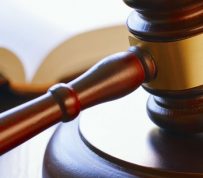 Story by: Matt Maurer The Ontario Court of Appeal has ruled that a provision of the Mortgages Act, which allows lenders to set aside tenancy agreements for the purpose of taking possession of real property, does not conflict with the Residential Tenancies Act, 2006 (RTA) and can be used by lenders to set aside "sweetheart" tenancy agreements that are designed to discourage the lender from taking possession or adversely affecting the value of the lender's interest in the property. In the case,...
read more
Story by: Martin Rumack Effective Sept. 6, the Ontario government implemented changes to the Residential Tenancies Act 2006, which impacts both landlords and tenants in an important – and perhaps surprising – way. What has changed? The Sexual Violence and Harassment Action Plan Act, 2016, amends the legislation to benefit tenants who are victims of sexual or domestic violence, by allowing them to abridge the normal rules around giving notice to end a lease, as a means of facilitating their...
read more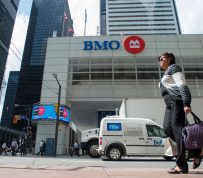 Story by: Gordon Isfeld The federal government is looking for feedback on proposed changes to Canada's mortgage system that would require lenders to take on a "modest portion" of the losses on insured-loans that default. As part of measures announced earlier this month, the Finance Department on Friday began a four-month consultation period for individual Canadians and organizations to submit their views on Ottawa's plans to "modify the distribution of risks" in the housing finance sector "by...
read more
Story by: Justin da Rosa Condo managers are already cracking down on Airbnb rentals prior to the expected regulation in Toronto. The city is currently reviewing the impact short-term rentals such as Airbnb have on Toronto real estate, with an eye on regulating that increasingly lucrative investment option. It released a report earlier this about the growing influence of the home-sharing program and claimed it is currently researching key issues, consulting with key stakeholders and will...
read more
Story by: CTVNews.ca The federal government is instituting significant changes to Canada's mortgage rules aimed at ensuring homeowners will survive an increase in interest rates. A major shift in mortgage rules means that Canadians taking on loans to buy homes may not qualify to borrow as much as they previously could. The rules announced by federal Finance Minister Bill Morneau are aimed at making sure homebuyers aren't taking on mortgages they can't afford if interest rates rise. The...
read more
As most of you know, the 28 day Notice of Termination of Tenancy (N15) is now law and it is already being enthusiastically used by tenants. We wish to correct some earlier information given at seminars about the law and the form N15. It was initially our view that if the only tenant of a tenancy gave the Notice of Termination, but did not move out, then the form is void and the tenant can stay; however, that information is incorrect. In fact, if the only tenant of a tenancy gives a 28 day...
read more