Legislation
Story by: Martin Rumack Effective Sept. 6, the Ontario government implemented changes to the Residential Tenancies Act 2006, which impacts both landlords and tenants in an important – and perhaps surprising – way. What has changed? The Sexual Violence and Harassment Action Plan Act, 2016, amends the legislation to benefit tenants who are victims of sexual or domestic violence, by allowing them to abridge the normal rules around giving notice to end a lease, as a means of facilitating their...
read more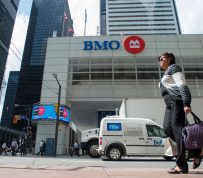 Story by: Gordon Isfeld The federal government is looking for feedback on proposed changes to Canada's mortgage system that would require lenders to take on a "modest portion" of the losses on insured-loans that default. As part of measures announced earlier this month, the Finance Department on Friday began a four-month consultation period for individual Canadians and organizations to submit their views on Ottawa's plans to "modify the distribution of risks" in the housing finance sector "by...
read more
Story by: Justin da Rosa Condo managers are already cracking down on Airbnb rentals prior to the expected regulation in Toronto. The city is currently reviewing the impact short-term rentals such as Airbnb have on Toronto real estate, with an eye on regulating that increasingly lucrative investment option. It released a report earlier this about the growing influence of the home-sharing program and claimed it is currently researching key issues, consulting with key stakeholders and will...
read more
Story by: CTVNews.ca The federal government is instituting significant changes to Canada's mortgage rules aimed at ensuring homeowners will survive an increase in interest rates. A major shift in mortgage rules means that Canadians taking on loans to buy homes may not qualify to borrow as much as they previously could. The rules announced by federal Finance Minister Bill Morneau are aimed at making sure homebuyers aren't taking on mortgages they can't afford if interest rates rise. The...
read more
As most of you know, the 28 day Notice of Termination of Tenancy (N15) is now law and it is already being enthusiastically used by tenants. We wish to correct some earlier information given at seminars about the law and the form N15. It was initially our view that if the only tenant of a tenancy gave the Notice of Termination, but did not move out, then the form is void and the tenant can stay; however, that information is incorrect. In fact, if the only tenant of a tenancy gives a 28 day...
read more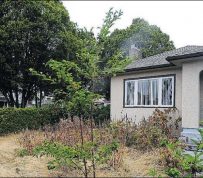 Story by: Natalie Obiko Pearson Vancouver, suffering from a near-zero supply of homes available for rent, plans to slap investors sitting on vacant properties with a new tax in an effort to make housing more accessible in Canada's most-expensive property market. The levy, which would start in January, may be as high as 2 percent of the property's assessed value, Kathleen Llewellyn-Thomas, the city's general manager of community services, told reporters Wednesday. That would mean a minimum...
read more
In a member bulletin from September 2015, we reported on a Small Claims Court decision (Finney v. Cepovski, 2015) that created significant confusion as to the appropriate legal venue for a property owner to seek recovery of the cost of damages done by a tenant to a rental unit. In this case, the rental housing provider discovered the tenant had caused, or allowed damage to be done to a rental unit, but it wasn't discovered until after the tenant had moved out due to an eviction order...
read more
Story by: TAMSIN MCMAHON – The Globe and Mail Ontario's Finance Minister "will be looking very closely" at a move by his B.C. counterpart to tax foreign real estate investors in the Vancouver region, as market watchers predict the push to curb speculation in Vancouver's housing market will shift more demand to Toronto. Charles Sousa told reporters he welcomed the B.C. government's decision to implement a 15-per-cent increase to the property-transfer tax starting next week on people who...
read more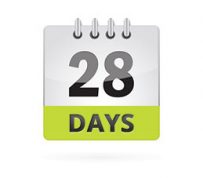 Story by: Joe Hoffer, Partner  |  Cohen Highley LLP Lawyers Attached is a link to the new forms which allow tenants to break their leases on 28 days' notice because of fear of abuse.  Make sure your staff know what these forms are and what to do if they are given one.  Remember, the fines for a breach of the secrecy requirements are up to $100K plus civil liability if a tenant is further harmed as a result of the breach.  Here is a link to the forms Tenant's Notice to End my...
read more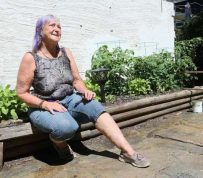 Story by: Matt Robinson, Postmedia News Patty Gazzola had rented her Commercial Drive-area home for 29 years by the time she was evicted in the spring. The 69-year-old Vancouver woman was told by her landlord that her house had been sold and that the buyer or a close family member of the buyer intended to live in it. She was given two months to get out. "It was a shock," she said in a recent interview. But after Gazzola moved out of the home at 1828 Graveley St., the new owners never moved in,...
read more