Legislation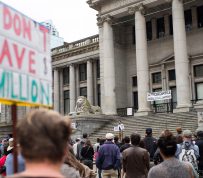 A year ago, Ontario's finance minister said 'Let market forces prevail', but now after an almost 30% hike in GTA prices, fears of a housing bubble are sinking in. A foreign buyers' tax is back on the table in Ontario, with the finance minister saying it's one possible option he's looking at to cool the housing market. The average price of homes sold in the Greater Toronto Area last month rose 27.7 per cent over last year, and the average price of a detached home in Toronto is now more than...
read more
Security concerns, parties, crime and wear and tear on amenities have condo owners fighting back against services like Airbnb. Kahile Gondo has lived in her downtown condo for about five years. But even though it neighbours two of the busiest, most eclectic places in the city — the Eaton Centre and Yonge-Dundas Square — Gondo only recently began locking her unit door when she's at home. "There's 44 floors in this building with about 10 units on each and I've never had a sense something was...
read more
Here is a national look at rent control rates, implications and required tenant proceedings. British Columbia Landlords must use the official "Notice of Rent Increase" form and give their tenant three months' notice to increase rent. BC has rent control and the allowable increase for 2017 is 3.7 per cent. Alberta Landlords may increase rent if there hasn't been an increase in the last 365 days or since the start of the tenancy, whichever is later. Written notice must be given and the time...
read more
Toronto City Council approved the Open Door Affordable Housing Program in 2016 to accelerate affordable housing construction by providing City financial contributions including capital funding and fees and property tax relief, fast-tracking planning approvals, and activating surplus public land. Open Door is designed to assist in achieving the goals of the City's Housing Opportunities Toronto: An Affordable Housing Action Plan 2010-2020 (HOT). HOT sets targets of 1,000 new affordable...
read more
A justice of the peace has imposed a $10,000 fine on the owner of a Willowdale home who violated city bylaws by accepting short-term renters, often using web sites such as Airbnb to find them. Justice of the Peace Gerry Altobello rejected a submission from the city prosecutor that the fine be set at $1,000 because that was "not enough" to send a message of deterrence to others doing the same thing. Altobello said the defendant was "thumbing his nose at the community and the city," by...
read more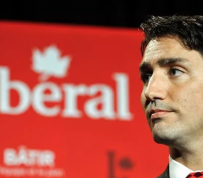 Dear Prime Minister Trudeau, The renewed federal role in housing has been met with palpable enthusiasm across the country. The Government of Canada has recognized the urgent need for a national strategy, and the important role the federal government can play in housing policy. The National Housing Strategy is a once-in-a-generation opportunity to ensure every Canadian has a suitable, adequate and affordable place to call home. We applaud the federal government for having made housing a...
read more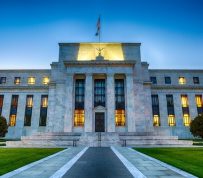 As expected, the Federal Reserve held interest rates steady today as they assess where the economy is headed – and the agency intimated that rates might stay low for a good while to come. Most experts felt the Fed's policymaking committee would decline to raise rates today as the agency feels out the likely economic effects of the new administration. "I don't look for the Fed to do anything this week," Sung Won Sohn, an economics professor at California State University, told the Associated...
read more
Among the most prevalent problems is overvaluation — when house prices outpace economic fundamentals such as income and employment. Strong evidence of problematic conditions continues to exist in the national housing market, as accelerating prices spill out from Canada's two most expensive cities to surrounding areas, according to the federal housing agency. The surging costs have spread from Toronto to Hamilton and from Vancouver to Victoria, as many homebuyers have found themselves...
read more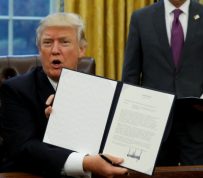 It's been a week since Donald Trump was sworn in as the 45th President of the United States. During his first seven days in office, Trump carried out many of his campaign pledges dealing with trade, pipelines and immigration. Here's a recap of Trump's first week in the White House and how his first few decisions as President might impact Canada.  MONDAY, JAN. 23: WITHDRAWAL FROM TPP On his first official day in office, Trump signed an executive order withdrawing from the Trans-Pacific...
read more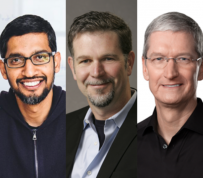 Google, Apple and other tech giants expressed dismay over an executive order on immigration from President Donald Trump that bars nationals of seven Muslim-majority countries from entering the U.S. The U.S tech industry relies on foreign engineers and other technical experts for a sizeable percentage of its workforce. The order bars entry to the U.S. for anyone from Iran, Iraq, Libya, Somalia, Sudan, Syria and Yemen for 90 days. The move, ostensibly intended to prevent extremists from carrying...
read more