Legislation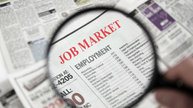 Expectations that Canada's central bank will boost interest rates later this month for the third time since July surged on Friday as the government reported jobs data significantly above analysts' expectations. Statistics Canada on Friday reported 78,600 new positions in December, smashing analysts' expectations of a modest 1,000 jobs gain. The jobless rate dipped to a 41-year low of 5.7 per cent. "It's a spectacular year in terms of employment," said...
read more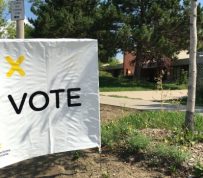 Kathleen Wynne's Liberals will try to hold on to power in race against PCs, New Democrats and Greens Election day in Ontario is June 7, 2018. The parties are already gearing up for the race by assembling their campaign teams, nominating candidates and preparing platforms, although the campaign doesn't officially start until May. Kathleen Wynne will be trying to lead the Liberals to their fifth straight election victory. Her chief rivals will be the Progressive Conservatives, led by...
read more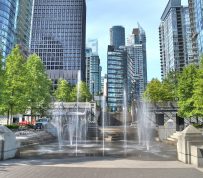 They have been shouldering much of the blame for Vancouver's and Toronto's rapidly escalating housing prices, but foreign buyers, in fact, own less Canadian real estate than originally thought. They do, however, own more expensive abodes. CMHC and Statistics Canada just released numbers tracking non-resident ownership dating back to 2014. Beginning with the Greater Vancouver Area, 4.8% of residential properties are owned by non-residents, however, that number increases in Vancouver proper,...
read more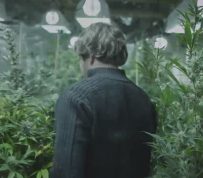 Cannabis investors had to be marathon runners to keep up with an onslaught of news in the sector this year. Developments in the last six weeks alone has been enough to leave Bay Street breathless. On the medical side, two big suppliers announced deals with Shoppers Drug Mart. Another large-cap launched a hostile half-a-billion-dollar bid for the oldest supplier in the country. On the recreational side, the Liberal government announced that 75 percent of marijuana taxes would be given to...
read more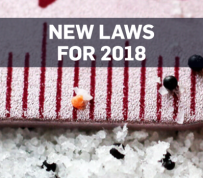 A number of laws and regulations are coming into effect on Jan. 1 or later in 2018 across Canada, including marijuana legalization nationwide and higher minimum wages in Ontario and Alberta. Here are the highlights you need to know: The federal Liberals have set July, 2018 as the deadline to legalize recreational marijuana. Sales of pot will be restricted to people 18 and older, although provinces will be able to set their own minimum age requirements. Provinces are also tasked with figuring...
read more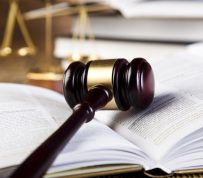 LAWPRO is monitoring the impact of changes to the Residential Tenancies Act, 2006 introduced in April. Lawyers who represent landlords and the purchasers of rental properties will have significant responsibility for communicating the changes to their clients and for supporting compliance. The article below, prepared for us by Joe Hoffer of Cohen Highley LLP, provides a useful overview of the amendments. We will provide additional coverage, as warranted, (and including with respect to the new...
read more
Ontario's vacancy rate is at the lowest level in 17 years, and there's no relief for us on the horizon. It's official. Ontario's vacancy rate is at its lowest level in 17 years, and there's no relief on the horizon. The most recent report by Canada Mortgage and Housing Corporation (CMHC) painted a grim picture of the province's rental market, revealing that Ontario's purpose-built vacancy rate dropped from 2.1 per cent to 1.6 per cent in the last year....
read more
If you are a private or non-profit corporation or organization with 20+ employees, you are required to file a 2017 accessibility compliance report by December 31, 2017.  The accessibility compliance report requirement of the Accessibility for Ontarians with Disabilities Act (the "AODA") is a method of confirming that you have met all of your current obligations under the AODA.   The Accessibility Compliance Report can be downloaded from the Central Forms Repository, which is...
read more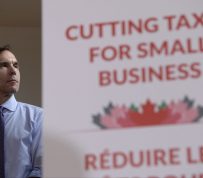 By John Dickie, President, Canadian Federation of Apartment Associations On December 13, 2017, Finance Minister Morneau released further changes to the tax reforms planned for Canadian Controlled Private Corporations (CCPCs). The latest changes will provide relief to some landlords. The federal tax reforms were first announced on July 18. After intense pressure from business people and business and professional groups, the reforms were then revised in the three announcements during the week of...
read more
Most of the city's downtown Airbnbs only accept short-term rentals. Toronto city council has approved regulations for short-term rentals in the city that would apply to such services as Airbnb. The rules allow the rental of a principal residence only and homeowners won't be allowed to list secondary suites, such as a basement apartment, for short-term rental. Entire home rentals will be capped at 180 days a year. The city will create a registry of short-term rental landlords who...
read more