Legislation
CMHC commissioned a research project to assess the general economics of developing purpose-built rental apartment buildings in six of Canada's major markets. These were Vancouver, Calgary, Winnipeg, Toronto, Montréal and Halifax. The project was undertaken to provide insight on current factors that can influence investors' and developers' decisions to fund purpose-built rental housing. To that end, the analysis used a pro forma spreadsheet tool. This tool was used to summarize the financial...
read more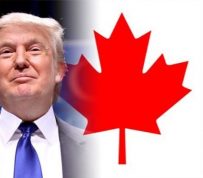 U.S. President Donald Trump's first year in office consisted of many surprises, Twitter rants, executive orders –  and uncertainties that still linger heading into year two. Trade was a big focal point as tensions between NAFTA partners continued to mount. In the Bank of Canada's latest rate decision, Governor Stephen Poloz pointed to uncertainty surrounding the trade deal as "the big cloud" hanging over its economic forecast. While NAFTA may be Canada's biggest concern involving the U.S....
read more
Negotiators are meeting for more talks in late January. LONDON, Ontario (Reuters) – Canada is increasingly convinced that U.S. President Donald Trump will soon announce that the United States intends to pull out of the North American Free Trade Agreement, two government sources said on Wednesday. The sources said they expected Trump would make his move at about the same time that negotiators from the United States, Canada and Mexico meet in late January for the sixth and penultimate...
read more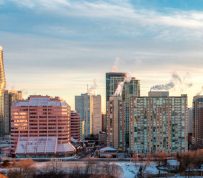 Tenants eye 905 region as average rent in downtown Toronto hits $2,392 in final quarter of 2017. The squeeze on Toronto-region rentals is approaching strangulation with a constrained supply and climbing rents. Condo rents, which rose 9 per cent across the region in the last quarter of 2017 to $2,166 on average, are pushing tenants out of the downtown and into buildings in the 905 area, according to a report from market research firm Urbanation. Its data on rentals leased through the Multiple...
read more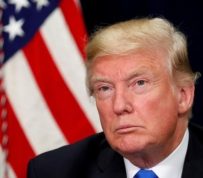 WASHINGTON — Donald Trump promised to govern for America's forgotten men and women; yet he promoted a tax reform plan on Wednesday that independent analysts say does the exact opposite, transferring tens of billions of dollars in wealth up the income ladder. The president claimed at a rally in Missouri that the tax plan would be great for the little guy, while clobbering rich guys like him: "It's gonna cost me a fortune, this thing. Believe me, believe me, this is not...
read more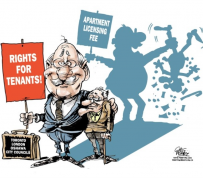 The City of Waterloo is by far the greediest of all municipalities when it comes to the charges levied under its Landlord Licensing By-law.  Waterloo's licensing fee and mandatory charges (the bulk of which go to its bureaucratic "cousin", the Electrical Safety Authority) amount to over $1,000 per townhouse unit and are imposed on a "per bedroom" basis (the more bedrooms the higher the fee).  The fees are imposed on "converted residential dwellings"...
read more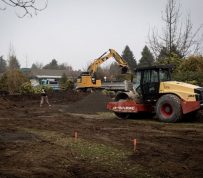 The federal, provincial and municipal governments have all made recent, big-ticket promises to tackle the housing crisis in B.C. — promises that span from reducing homelessness at one end to making family homes more affordable on the other end. But how where and when will this plans become reality, and how much is the combined price tag? For the first time in 25 years, Vancouver has municipal, provincial and federal governments making pledges at the same time to invest in housing — a key...
read more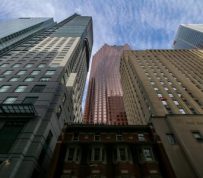 Between red hot first quarter prices and major policy bombshells like Ontario's Fair Housing Plan, 2017 was one to remember for the Canadian housing market. It can be hard to keep track of everything that went down in the past year. To jog your memory, BuzzBuzzNews has rounded up five charts that make sense of 2017's major real estate events. 1. The market was historically tight at the beginning of the year What's going on here: A sales-to-new listings ratio determines how balanced a housing...
read more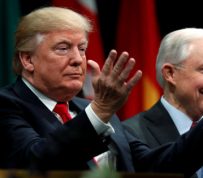 Attorney General Jeff Sessions is making it easier to crack down on weed in states where it's been legalized. Shares of Canadian cannabis companies took a dive Thursday after news that the Trump administration may allow crackdowns on marijuana in states where it has been legalized. According to a report from the Associated Press, U.S. Attorney-General Jeff Sessions is rescinding an Obama-era policy that instructed prosecutors not to pursue federal marijuana charges in states where the...
read more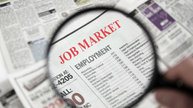 Expectations that Canada's central bank will boost interest rates later this month for the third time since July surged on Friday as the government reported jobs data significantly above analysts' expectations. Statistics Canada on Friday reported 78,600 new positions in December, smashing analysts' expectations of a modest 1,000 jobs gain. The jobless rate dipped to a 41-year low of 5.7 per cent. "It's a spectacular year in terms of employment," said...
read more