Legislation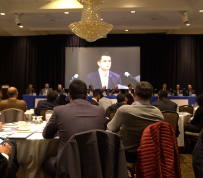 On Monday November 6th 2017 our industry was witness to the highly successful, informative, new and innovative show that brought LCD's, Owners and trades together for a true insight on how to take advantage of industry incentive programs. RHB Magazine was the media sponsor of Energy Programs and Incentives Conference (EPIC) 2017, which showcases active energy programs within the City of Toronto, in addition to rebates and incentives that help building owners and managers, as well as engineers...
read more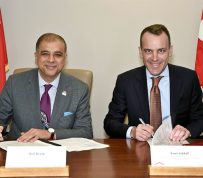 At Canada Mortgage and Housing Corporation (CMHC), we see ourselves as Canada's authority on housing. If we don't have the answers or expertise in-house, we can tell you who does. That's part of being a trusted source of information on housing. Being an authority means that we continuously work to maintain the data, tools and partnerships we need to have a complete picture of Canada's housing markets. It also means that we need to identify the data gaps that stand in the way of bringing that...
read more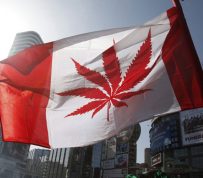 Provincial leaders say they are not impressed with the federal government's proposal to evenly split excise tax revenue from marijuana sales. They say that type of tax distribution would simply be unfair, given the extra costs provinces will end up shouldering as they prepare for the legalization of recreational cannabis in July of 2018. "The federal government must be smoking something to think it will work for the provinces," said Alberta Finance Minister Joe Ceci, while speaking to...
read more
By John Dickie, President, Canadian Federation of Apartment Associations (CFAA) Between October 16 and 20, the Federal Government announced a decrease to the small business tax rate, and changes to its corporate tax reform proposals for Canadian-controlled private corporations (CCPCs), which were originally released on July 18, 2017. In October, the Government stated that it will not move forward with the proposed changes to restrict the use of the lifetime capital gains exemption by several...
read more
This week's census data revealed Canadians' changing living habits – and the trickle-down effect that's affecting the rental market and its existing stock in Toronto. Only 50.2% of Millenials own their own homes, compared with 56% of boomers who owned when they were that age, according to the Census. However, Phil Soper, president and CEO of Royal LePage referred CREW to a summer study the organization commissioned on peak Millenials (aged 25 to 30) that found 87% believed homeownership was a...
read more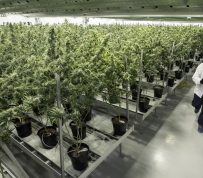 Enforcing Canada's new legalized marijuana comes with a high price tag. The federal government will spend C$546 million ($426 million) over the next five years to implement its new cannabis laws, according to the latest budget forecast. Agencies such as Heath Canada and the Royal Canadian Mounted Police will receive a portion of the funds to license, inspect and enforce the new rules. A "cost recovery scheme" will also be implemented to reduce the overall spending on the initiative, according...
read more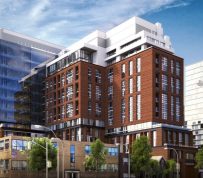 This week, a major new development's condo units sold out, just days after they went on sale. But those same units had originally been designated as rental, before the new rent control legislation led the developers to have a change of heart. On Tuesday, RioCan and Allied Properties announced that the condo units at the downtown Toronto King Portland Centre — 133 units which went on sale just a few days before, on October 14 — where substantially sold out. "The strong response to the sales...
read more
FRPO has received a copy of the City of Toronto's Evaluation Letter, and their Evaluation Scorecard Report (provides a detailed scoring matrix including the 20 areas of review and evaluation criteria). Please click on each link below to review. RentSafeTO Building Evaluation letter  RentSafeTO Building Evaluation Report  From our ongoing discussions with the City staff, this year's building inspections will largely focus on judging buildings relative to compliance with the old Property...
read more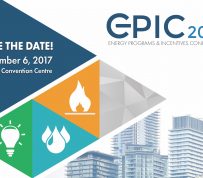 MINGO Rally presents: The Energy Programs and Incentives Conference (EPIC), Toronto   ONE FOCUS. ONE GOAL. Did you know that more than tens of $millions of energy incentives are available to building owners every year? Navigating the variety of energy programs and incentives available to apartment owners can be overwhelming and intimidating. EPIC – The Energy Programs and Incentives Conference, showcases active energy programs within the City of Toronto, along with their incentives and...
read more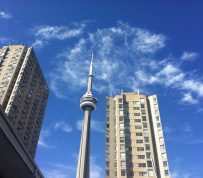 The Ontario government says recent home-sales data suggests its Fair Housing Plan is improving affordability in the province, but not all market observers are showing the same support for the 16-point policy move first announced this April. "While experts agree that it is too soon to tell, the numbers suggest that the housing market is moving in a more stable direction — making it easier for families and first time buyers to get into the market, while protecting the investment of homeowners,...
read more