Legal
Toronto | Wed. April 9, 2014 | Old Mill Inn | 21 Old Mill Road Ottawa | Tues. April 15, 2014 | Hampton Inn & Conference Centre | 100 Coventry Road Kingston | Wed. April 16, 2014 | Donald Gordon Conference Centre | 421 Union Street Toronto | Thurs. April 24, 2014 | Old Mill Inn | 21 Old Mill Road London | Tues. April 29, 2014 Lamplighter Inn | 591 Wellington Road   Topic Summary: • Starting a Tenancy Right • Rent Deposit Rules • Importance of a good lease • Ending a Tenancy Best Practices...
read more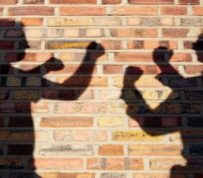 This is a problem that festers in too many rental properties. Every time the phone rings the landlord is afraid it's another complaint from a tenant about "that one."  It festers because landlords don't deal with tenant situations as they arise, but let them fester until they are intolerable or the landlord has simply has a bad day and says, "Enough!"  The result will often result in the landlord gnashing teeth and vowing vengeance, but will make the recalcitrant tenant gleeful. Here's what...
read more
"But they seemed like such nice people!" Famous last words of the landlord whose bad tenant was just about dragged out of their property by the police department, eviction order in hand, and told to remove his belongings from the sidewalk in no less than two hours. The landlord surveys the broken windows, cigarette burns in the carpeting, torn off doors, and shivers at the lost rent for the past three months. Five months earlier that landlord had had three other prospects, each of whom was...
read more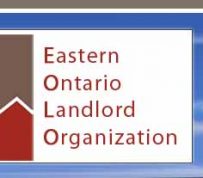 EASTERN ONTARIO LANDLORD ORGANIZATION News Release September 23 , 2013 Ottawa helps tenants and landlords on property taxes As EOLO reported in March, Ottawa residential properties (including single family homes) saw total assessment increases averaging 26%. Multi-residential properties ("multi-res" of more than six units on a single roll number) went up an average of 52%. City Council could have allowed that value shift to push up taxes for properties in the multi-res class, even though the...
read more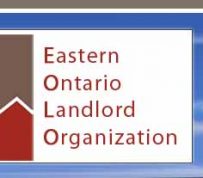 EASTERN ONTARIO LANDLORD ORGANIZATION News Release September 23, 2013 City of Ottawa Lobbyist Registry The City of Ottawa Lobbyist Registry has been in place for a year now. The registry requires certain communications between business people (including rental housing executives and employees) and City Councillors or staff to be reported. What should you report? Lobbying activities that are designed to have an impact on city decisions affecting by-laws, programs or contract need to be...
read more