Legal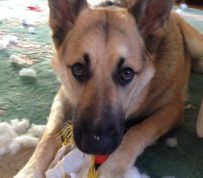 Story by Karin Larsen, CBC News It's perfectly legal for B.C. landlords to ban Rover, but some feel it's a form of discrimination. With Metro Vancouver vacancy rates below one per cent, there's a new subset of renters crying foul: pet owners. Jess Nelson is one of them. The North Vancouver woman and her boyfriend want to move out of their cramped one-bedroom apartment but are finding virtually no places in their price range willing accept her 20 kilogram mixed-breed dog Red....
read more
The Divisional Court has ruled that, in the absence of express, permissive language in a lease, a Landlord may not take photographs of the interior of a rental unit and post the images when listing the unit for sale. In particular, the Court stated: "…absent a specific term of the lease, or with the tenant's consent, there is no authority under s. 27 of the RTA to require entry into a tenant's premise to take photographs for marketing purposes to advance the sale of the...
read more
Ministry of Municipal Affairs and Housing  |  March 28, 2016 In support of Ontario's updated Long-Term Affordable Housing Strategy, Ontario is taking the following initiatives. Developing a Framework for Inclusionary Zoning Ontario is proposing to introduce legislation that would, if passed, allow municipalities the choice of establishing inclusionary zoning policies. If a municipality chose to use this tool, new housing proposals would require a certain percentage of affordable units in...
read more
Story by: Katharine Starr, CBC News  |  March 28, 2016 Finance minister defends budget's long-term strategy while Tory leader wonders if Liberals have a 'road map'. The Liberals' first federal budget may be a $30-billion bet that big spending will lead to big growth, but Finance Minister Bill Morneau feels confident that taking the risk will stimulate the economy and pay off in the long term. "When you think of it as spending, I'm really not on the same...
read more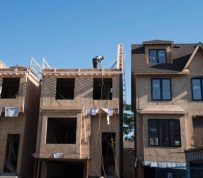 Story by: The Canadian Press OTTAWA — Newly released figures show the federal government has spent more than $2.2 million in legal fees fighting a class-action lawsuit over maternity and sickness benefits. Most of that — $2.06 million — has been through the federal Justice Department with a further $176,377 estimated to have been spent at Employment and Social Development Canada. The figures are contained in documents tabled in Parliament last week in response to a request...
read more
Story by:  Josh Sherman  | Buzzbuzzhome The Bank of Canada has maintained the overnight rate at a historically low 0.5 per cent, mirroring the decision it made in January. Likewise, a number of the biggest Canadian banks threw in their two cents once more on the central bank's decision. While none were caught off guard by the move, each provided insight into what to expect from the Bank of Canada concerning the key interest rate, which influences mortgage rates, moving forward. Here's what...
read more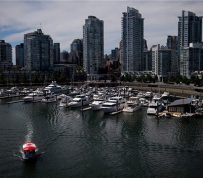 Story by: Kathy Tomlinson  |  The Globe and Mail Dozens of Vancouver-area real estate firms are failing to comply with federal anti-money-laundering laws that require them to identify who their clients are and where their money comes from, The Globe and Mail has learned. The Financial Transactions and Reports Analysis Centre (FinTRAC), which enforces the legislation, says it found "significant" or "very significant" deficiencies within some five dozen B.C. brokerages in the past year. It...
read more
Story by: Andrew Allentuck | Financial Post In Alberta, a couple we'll call Chuck, 63, and Ellie, 64, worry their retirement income won't support their way of life. Planning to retire from his work as a marketing manager for a large company, Chuck accepted an offer of six months' salary beginning in February. After withholding, he will net about $38,000 after tax. Ellie retired two years ago from her work as an administrative assistant on contract for a large company, which did not provide a...
read more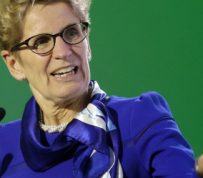 The government of Ontario is planning to launch a pilot project to test out a guaranteed basic income. What that pilot project will look like, and what it will cost, is not yet known. In its budget documents, unveiled Thursday, the Liberal government of Premier Kathleen Wynne said it would "work with communities, researchers and other stakeholders in 2016 to determine how best to design and implement a Basic Income pilot." Finance Minister Charles Sousa said the province will decide whether to...
read more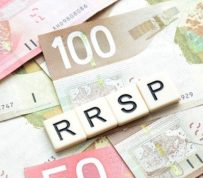 RRSP/TFSA – Deadlines and Limits The 2015 RRSP contribution deadline is February 29, 2016 The 2015 RRSP maximum contribution limit is $24,930 To determine your 2015 RRSP contribution limit, check your 2014 Notice of Assessment The 2016 RRSP maximum contribution limit is $25,370 The 2016 TFSA contribution limit is $5,500 The total TFSA contribution limit since inception is...
read more