Insurance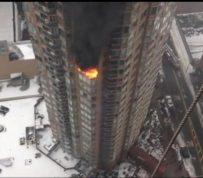 The 'condofication' of major cities such as Vancouver and Toronto is raising concerns about how well equipped fire departments are to deal with a blaze in the growing forest of high-rise apartments. The latest to sound the alarm is Gordon Ditchburn, a former president of the Vancouver Fire Fighters' Union, who told CBC News he's troubled by the shrinking size of the city's fire department while Vancouver's population grows. Speaking on CBC radio's...
read more
Following last December's fire that left one dead , the massive fire that leveled a three story apartment building in New Westminster, BC (video coverage below) and last week's fire that destroyed Hamilton's oldest apartment buildings on Bold Street, seem to have resurfaced major media attention regarding fire safety in the rental housing industry. Although many of these fire's we're not tenant related, these recent events should give property owners and tenants a reason to pause and consider...
read more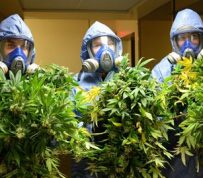 Oh No! I Have A Marijuana Grow-Op In My Rental Property! Chris Saracino I don't really, but what better way to get your attention? As landlords, most of us have heard of that old urban myth. You know the one… a guy who knows a guy, who's a landlord, who suddenly finds out that the perfectly nice couple who had been renting out the house were in fact running a marijuana grow-op. There are variations on the story as well, sometimes it's a crack house, sometimes it's a meth lab. This story — in...
read more