Health & Safety
Investing in healthcare sector assets might be a potent, if unconventional, buffer against the worst effects of housing market weakness, according to The Motley Fool columnist Andrew Button. This is largely because of the industry's evergreen nature, Button noted. "The healthcare sector is noted for its stability. In Canada, it is largely government funded, and what isn't funded is usually covered by private insurance, which makes the healthcare industry very reliable in terms of income and,...
read more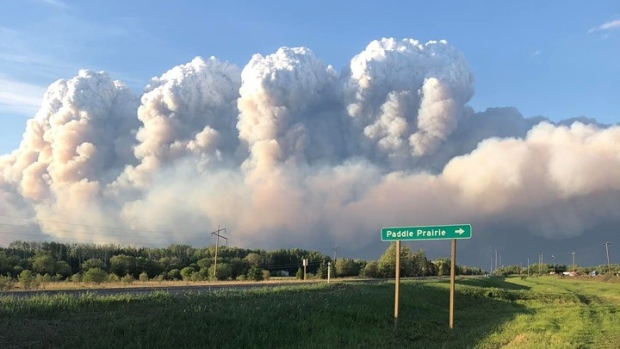 Canada's oil capital woke up to smoke that made eyes sore and breathing uncomfortable, an earlier-than-usual sign of summer as wildfires burn in the forests north of Calgary. After 8 months of cold, Calgary residents were unable to fully enjoy blue skies and warm temperatures Friday because of a white haze that blanketed the city with a strong smell of burnt wood. The government's air quality health index for the city was at "very high risk," suggesting people reduce or reschedule any...
read more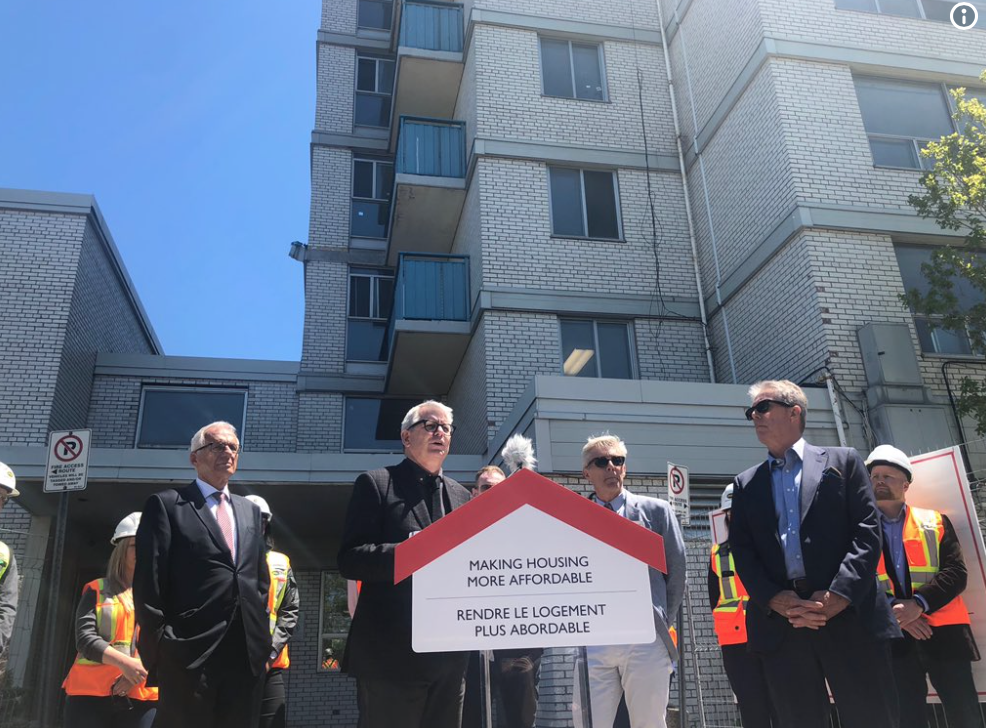 Seniors in Hamilton will soon have new affordable housing options thanks to the Ken Soble Tower transformation that will make this high-rise the first retrofit Passive House tower in Canada. On Wednesday in Hamilton, Adam Vaughan, Parliamentary Secretary to the Minister of Families, Children and Social Development (Housing and Urban Affairs), on behalf of the Honourable Jean-Yves Duclos, Minister of Families, Children and Social Development and the Minister responsible for Canada Mortgage and...
read more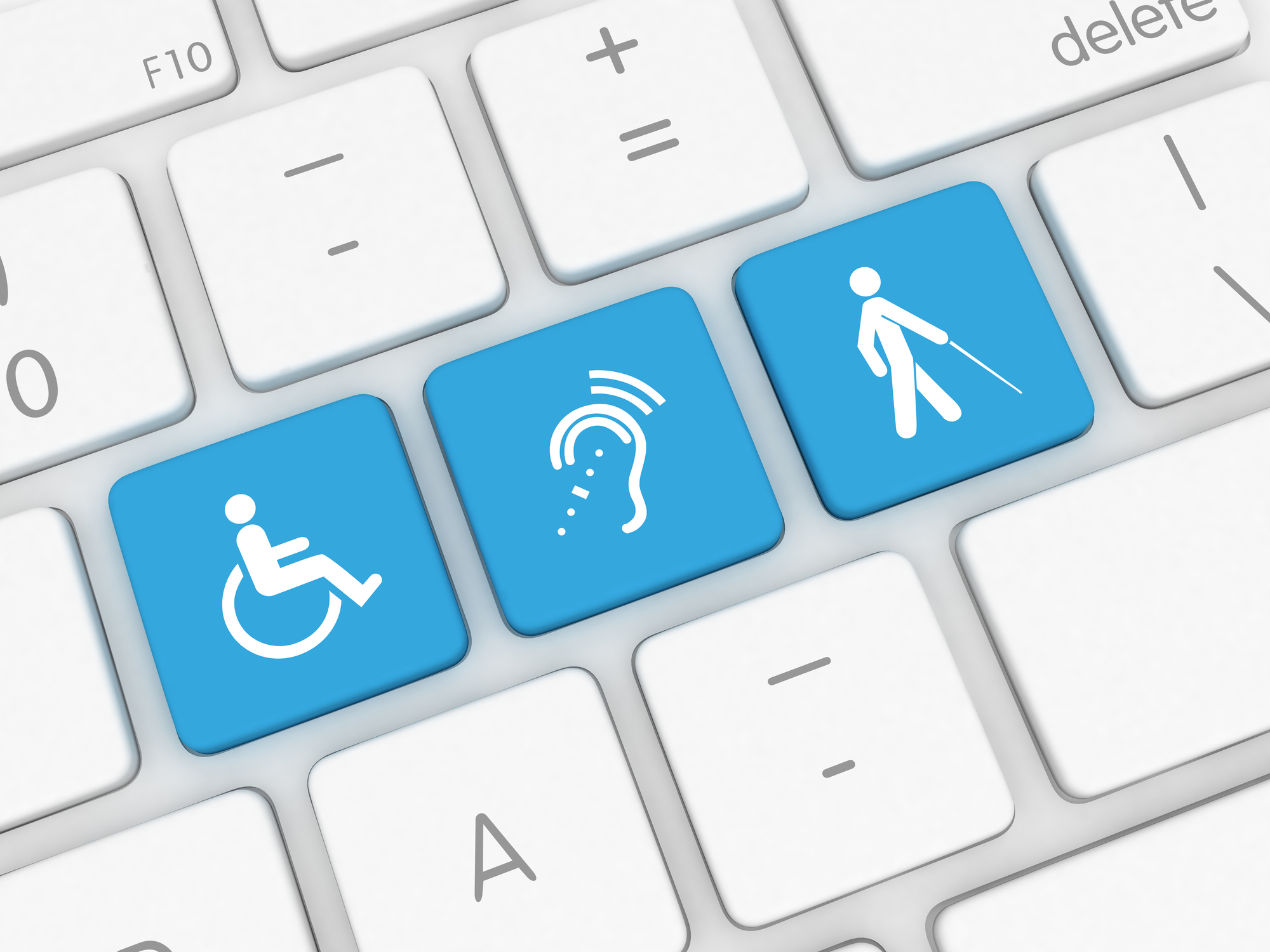 Two recent decisions of the Human Rights Tribunal are instructive for those in property management with respect to the duty to accommodate.  Both cases involved physical modifications to residential complexes and include insight into: the procedural duty to accommodate; the substantive duty to accommodate; and, what is reasonable accommodation. In Polito v. Briarlane, the tenant requested accessible access to the residential complex by way of an automatic door opener on the front doors.  The...
read more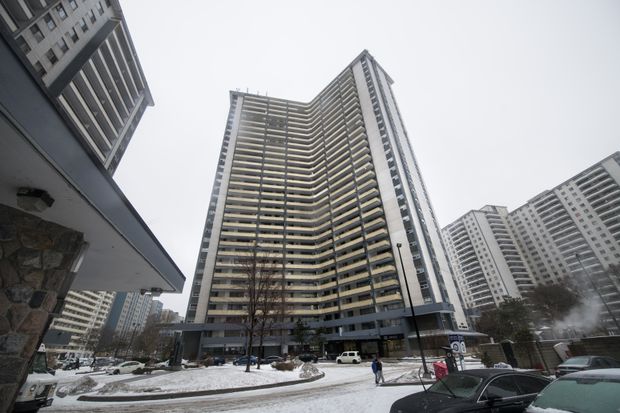 Toronto's Planning & Housing Committee meets tomorrow to discuss a Vital Service Disruptions in Apartment Buildings report.  The City emailed the details to your designated contact in their database, so you should have already received notice. The report "provides an update on measures being undertaken by the City of Toronto to respond to Council directives on apartment building safety issues identified in the St. Jamestown catchment area." We have all closely followed...
read more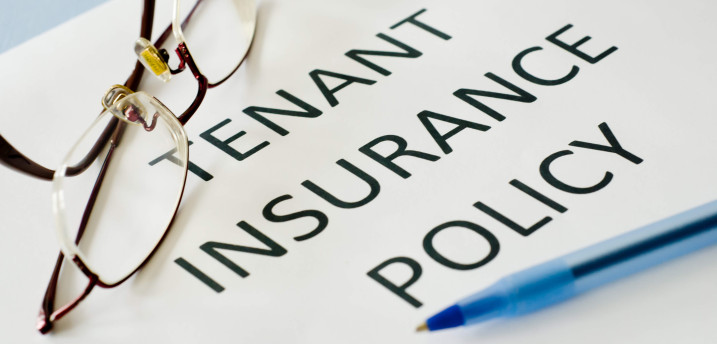 It's not uncommon lately to see on the news that a fire, flood or other natural disaster has left a building uninhabitable, and tenants without insurance leaving them without a home or possessions. Statistics Canada says that less than 50% of renters purchase tenant's insurance. Owners and managers understand the risk and are looking for ways to reduce their exposure to damage caused by tenants. The issues for owners are encouraging tenants to protect themselves and to confirm tenants maintain...
read more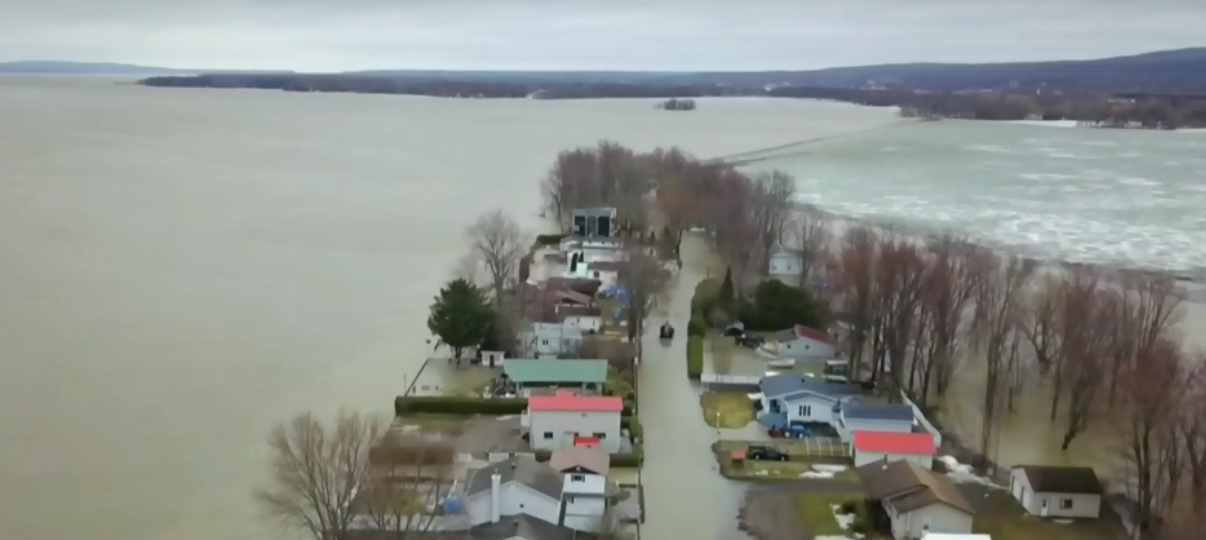 One woman has died and hundreds have been forced from their homes after spring flooding washed out parts of Quebec and eastern Canada, prompting the deployment of Canadian Armed Forced soldiers to provide assistance as waters continue to rise. A 72-year-old woman died Saturday morning after driving her car into a massive sinkhole caused by flooding in Pontiac, Que., police said. Other drivers parked nearby tried to warn the woman, identified as Louise Seguin Lortie, but she couldn't stop in...
read more
Date and Time: Apr 2, 2019 8:00am to May 2, 2019 12:00pm Location: Toronto, London, Hamilton, Scarborough and Ottawa FRPO will once again hold the ever popular Residential Tenancies Act seminars throughout April and May. In the last couple of years, there have been many changes in our industry. This year's event will focus on residential tenancies in a hot rental market. Topics include 'hot button' issues such as rent strikes, Cannabis Act impacts, renting to roommates, rules about obligations...
read more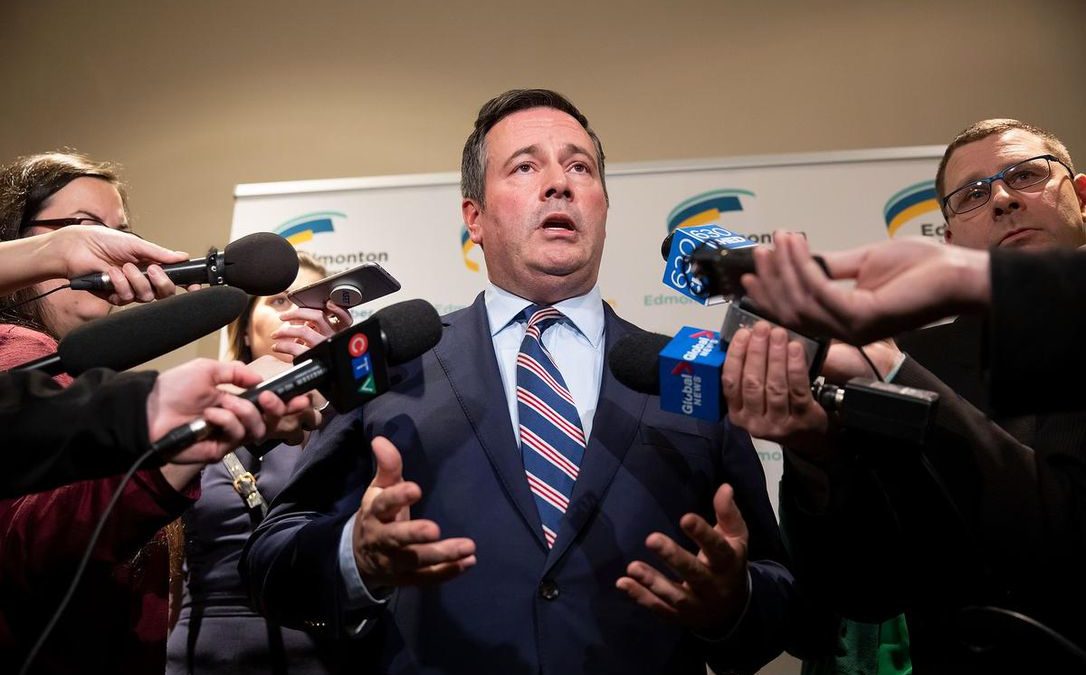 It's only Day 4 and the Alberta election campaign has already settled into a grinding rhythm as deliberate and relentless as a pile-driver with no off switch. The NDP has launched daily personal attacks against United Conservative leader Jason Kenney over his socially conservative background, a campaign Kenney has dubbed as "fear and smear" and part of "the politics of personal destruction." But it's not as if Kenney is campaigning on sunshine and rainbows. His rhetoric is at times filled with...
read more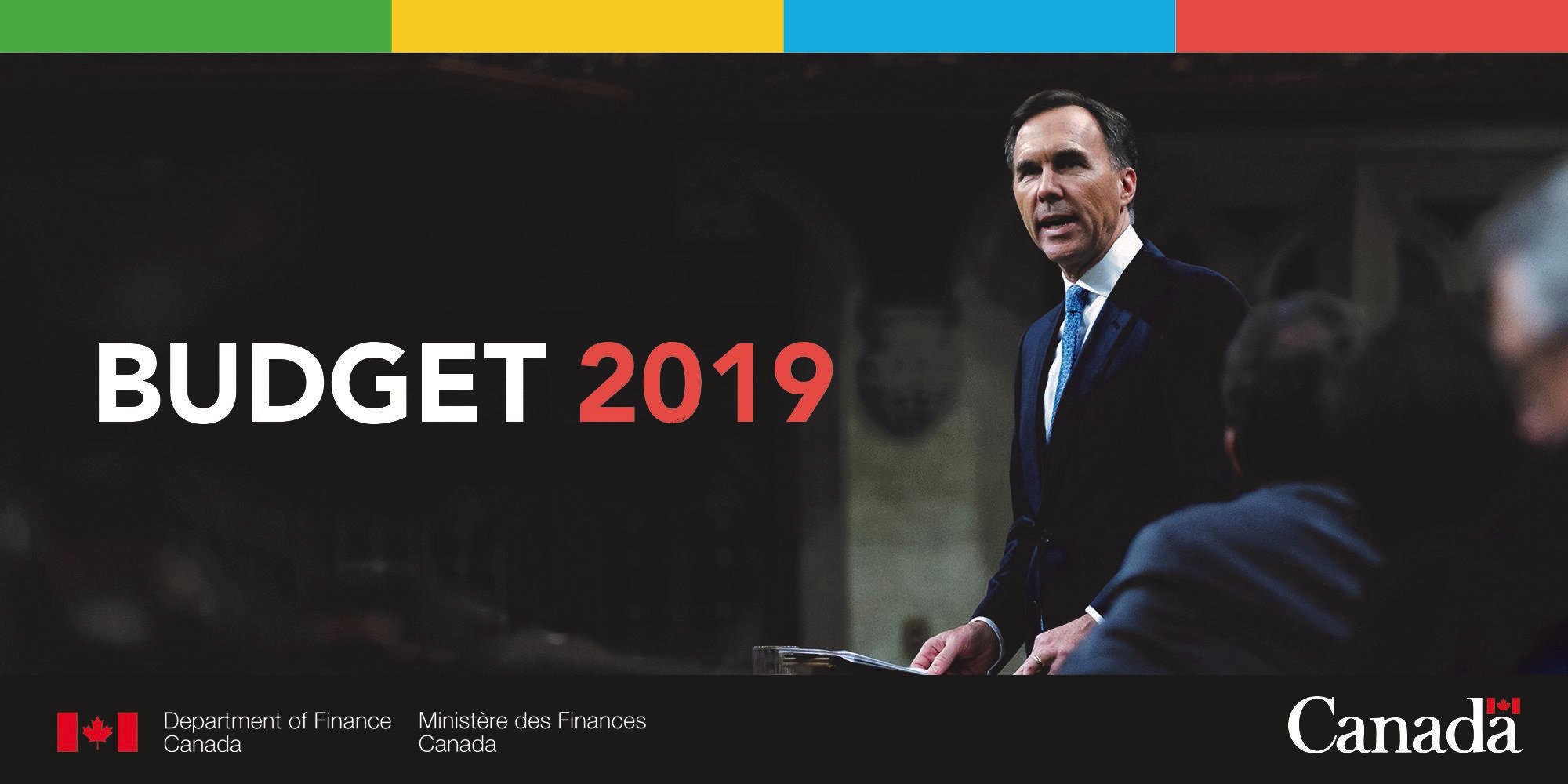 In Budget 2019, tabled on March 19, the federal government announced an expansion of the Rental Construction Financing Initiative ("RCFI") from $4B to $14B, over the remaining 9 year life of the National Housing Strategy ("NHS'). In a Budget clearly meant to address the issues of Millennials, the federal government has recognized the importance of increasing rental supply at close to new market rents. Another NHS program, the National Housing Co-Investment Fund ("NHCF"), demands affordability...
read more