Health & Safety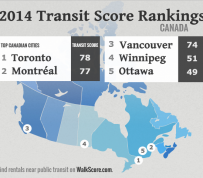 Proximity to attractions is amongst tenant's top priorities when searching for a new apartment. In fact, at times, these descriptions take a focal point in rental marketing. Ever wonder how your city or more specifically your neighbourhood fairs against neighbouring towns/districts? WalkScore has calculated the Transit Score of 38 Canadian cities and almost 1,000 neighborhoods to highlight those with better commute and more transportation choices. In comparison to the United States,...
read more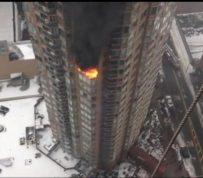 The 'condofication' of major cities such as Vancouver and Toronto is raising concerns about how well equipped fire departments are to deal with a blaze in the growing forest of high-rise apartments. The latest to sound the alarm is Gordon Ditchburn, a former president of the Vancouver Fire Fighters' Union, who told CBC News he's troubled by the shrinking size of the city's fire department while Vancouver's population grows. Speaking on CBC radio's...
read more
Following last December's fire that left one dead , the massive fire that leveled a three story apartment building in New Westminster, BC (video coverage below) and last week's fire that destroyed Hamilton's oldest apartment buildings on Bold Street, seem to have resurfaced major media attention regarding fire safety in the rental housing industry. Although many of these fire's we're not tenant related, these recent events should give property owners and tenants a reason to pause and consider...
read more
If you're to believe news coverage over the past few years, the bed bug epidemic has reached new heights. Is this really the case, or is the media sensationalizing people's worst fears about bed bugs? News coverage of unfortunate bed bug incidents has resulted in the blacklisting of hotels, stores, and even cities that travellers fear are hotbeds for bed bug activity. Is all this hype blowing the 'bed bug epidemic' out of proportion? In a word: yes. While there's certainly no doubt that bed...
read more
As of January 1, 2014, the 2012 Ontario Building Code came into effect. Parts of the code, especially those concerned with energy efficiency and on-site sewage systems, will come into force over the next few years, but the 2012 Ontario Building Code contains regulations that all property managers and building owners should be aware of.  Property Protection and Health The 2012 Building Code has enhancements to property protection and health, including: Removing window screens as an acceptable...
read more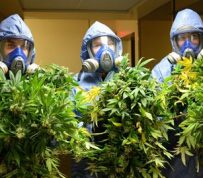 Oh No! I Have A Marijuana Grow-Op In My Rental Property! Chris Saracino I don't really, but what better way to get your attention? As landlords, most of us have heard of that old urban myth. You know the one… a guy who knows a guy, who's a landlord, who suddenly finds out that the perfectly nice couple who had been renting out the house were in fact running a marijuana grow-op. There are variations on the story as well, sometimes it's a crack house, sometimes it's a meth lab. This story — in...
read more
November 27, 2013 Bill 77, the Hawkins Gignac Act (Carbon Monoxide Detectors), 2013 passed 3rd Reading by the Ontario Legislative Assembly today. This new law will require working carbon monoxide detectors in all homes with fuel-burning appliances or attached garages. Bill 77 has been proceeding through the legislative process for the past 4 or 5 years.  FRPO has worked Bill 77's author, Ernie Hardeman MPP, and also appeared before the Standing Committee on Social Policy, to provide advice and...
read more