Health & Safety
Story by: Monika Warzecha  |  BuzzBuzzHome While it's easy to envy New York City, London or Paris for their far-reaching subway systems, Torontonians should turn their envious attentions a little closer to home. According to a new report from the Pembina Institute, the big city lags other major Canadian metros on a number of transit infrastructure fronts. The study compared Toronto, Montreal, Ottawa, Calgary and Vancouver and looked into factors such as population, ridership and rapid transit...
read more
For the second year in a row, Vancouver, Toronto and Calgary have been ranked among the world's five most livable cities. According to The Economist magazine's 2014 livability index, Vancouver is the third most livable city in the world followed by Toronto at number four and Calgary in a fifth place tie with Adelaide, Australia. Melbourne, Australia topped the ranking for the fourth year in a row, while Austria's capital city of Vienna came in second. The annual study ranks 140 cities from...
read more
Those tennis shoes hanging from nearby telephone wires or electrical lines probably aren't because a few kids are fooling around after school. Dangling sneakers knotted together by their shoelaces are a sign that a serious problem may exist on your property. Seemingly misplaced sneakers are among the many signs that your property may be ridden with crime, and that's not good for business. Drugs, guns and criminal mischief increases resident and employee turnover because of unsafe – sometimes...
read more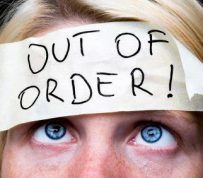 The modern-day renter chooses the renter lifestyle because it's convenient and worry free. Once they become residents of your property, how can you ensure you deliver that implied promise? Keeping the ship running smoothly is an uphill battle — appliances will break, amenities need maintenance, and maintenance delays will happen. They key to placating frustrated residents as you work to resolve issues is delivering great customer service. Keep residents in the loop As a resident, it's...
read more
On April 29, 2014, the Ontario Legislature passed Bill 21, Employment Standards Act (Leaves to Help Families), 2014, an amendment to the Employment Standards Act, 2000 (the "Act") that will come into force on October 29, 2014. The amendment introduces three new job protected leaves under the Act: a Family Caregiver Leave, a Critically Ill Child Care Leave, and a Crime-Related Death and Disappearance Leave. Family Caregiver Leave Employees are entitled to up to eight (8) weeks of unpaid leave a...
read more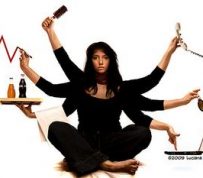 It's not always easy to be a productive person. At various points in my life, I've been accused (or so it felt) of being The "Energizer Bunny" A "Machine" A "Busy Bee" A Consummate "Workaholic" All work, and no play… (you know the rest) I have to admit. I do like to be active – mind, body, and soul. I get a lot of personal satisfaction out of helping people and a "well-done" job. I push myself pretty hard – mostly to meet my own expectations, but almost as often to live up to the above...
read more
Vancouver has a plan, Olivia Chow's proposal for Toronto and resident opposition in Hamilton. Vancouver creates new agency to increase affordable rental housing City has mandate to provide 2,500 units by 2021 The City of Vancouver has announced the creation of a the Vancouver Affordable Housing Agency, a resource centre aimed at increasing affordable rental housing stock for families that don't qualify for social housing, but can't afford to buy. In a report to council from Mukhtar...
read more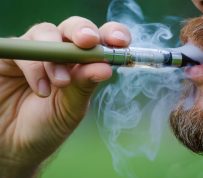 Raise the topic of electronic cigarettes (or e-cigarettes) to the apartment community and you might as well sit down for a long discussion. Go ahead. Make yourself comfortable. It's going to be a while. America's growing glow of electronic cigarette usage and its seemingly healthy alternative to real cigarettes has sparked a lot of water cooler talk from corporate to the site level. The burning question is whether e-cigarettes should be included in smoking bans in common areas or units. Many...
read more
The necessity to shelter the homeless is a prevalent and widespread reality for many urban areas, including oakland, california, the hometown of american artist gregory kloehn who is using his creative capacity as an action for change. as the founder of the 'homeless homes project' — a community driven initiative — kloehn has realized a low-cost, practical and imaginative solution for the construction of habitable shelters for those living on the streets. he combs through heaps of illegally...
read more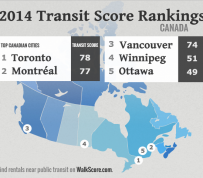 Proximity to attractions is amongst tenant's top priorities when searching for a new apartment. In fact, at times, these descriptions take a focal point in rental marketing. Ever wonder how your city or more specifically your neighbourhood fairs against neighbouring towns/districts? WalkScore has calculated the Transit Score of 38 Canadian cities and almost 1,000 neighborhoods to highlight those with better commute and more transportation choices. In comparison to the United States,...
read more