Health & Safety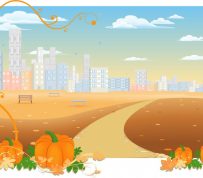 As October 31 approaches, your youngest residents are anticipating a night filled with costumes and candy. While the holiday is all about celebrating the spooky and the scary, you don't want that to turn into reality. Whether you manage a rental home on the side or own a small building, ensure that everyone involved has a safe and fun Halloween by taking the following safety precautions on your property. Light outdoor and common areas Paths and hallways aren't the only places that will receive...
read more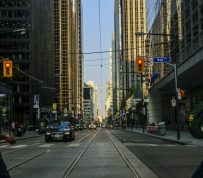 Story by:  Kat Sieniuc | BuzzBuzzHome Imagine if your morning commute to work amounted to rolling out of bed and pushing the "down" button in the elevator – without ever having to leave the building, let alone drive a car. That's the reality for residents of Toranomon Hills, a 52-storey skyscraper near Roppongi Hills in Tokyo that also serves as an office building, hotel, garden, historical shrine and chapel, as well as multiple restaurants. It's walking distance from 11 transit lines and...
read more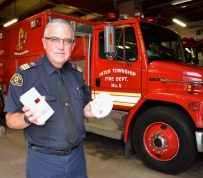 Ontario's new CO Alarm Regulation (as described in previous FRPO Bulletins) is now in effect. This new regulation was required following the passage of Bill 77 by the Legislature. FRPO has worked with the Fire Marshall's Technical Advisory Committee in the development of this proposed regulation. Some key CO Detector installation and maintenance requirements are: In Multi-Unit Buildings: • If fuel burning appliance in suite – install adjacent to sleeping areas. •If fuel burning appliance...
read more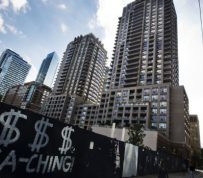 Story by: Thomson Reuters Glass panels have been falling off newly built Toronto condos, including luxury Shangri-La and Trump towers While Toronto's housing boom rolls on, some of the housing itself is falling apart. Canada's biggest city has more than 100,000 units under construction as developers and investors seek to cash in on condo prices that are up 25.7 per cent in the city over the past five years. The trouble is, many buildings are so poorly constructed that some...
read more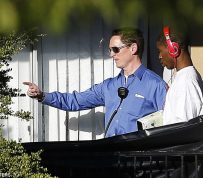 Story by: By Louise Boyle for MailOnline and Dan Bates For Mailonline In Dallas, Texas and Wills Robinson for MailOnline Quarantined family moved to a secret location after Hazmat team arrived FIVE DAYS after victim was diagnosed Group are said to have moved to a luxury stand-alone house An unidentified doctor is said to have donated the property Hazmat teams decontaminated apartment where Thomas Duncan stayed They collected bed sheets and blankets used by the infected man Crews discovered...
read more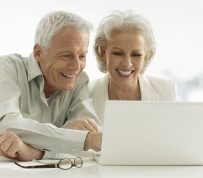 Story by: Ted Rechtshaffen | Financial Post After 18 years of ups in many Canadian markets, you always should wear armour before telling someone to rent instead of buy. With armour firmly in place, I believe that there are times when this definitely makes more sense. Don't get me wrong. I believe that your principal residence is usually a great investment, and one with the obvious advantage of being an investment you can actually live in as opposed to just being a line on a statement. The...
read more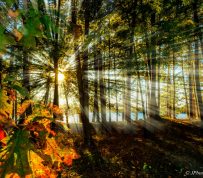 Story by: Kat Sieniuc  |  BuzzBuzzHome Vancouver, Montreal and Halifax's more than 100 million trees provide environmental benefits of over $250 million per year, with every dollar spent on annual maintenance giving a return of between $1.88 and $12.70, says a new report from TD Economics. "[Urban forests] are valuable environmental resources," said TD Economics chief economist, Craig Alexander, in the analysis that came out Wednesday. With the historic climate march in New York City that saw...
read more
It's that time of year once again, when building heating systems need to be available when needed. From September 15 through to June 1, landlords are required to maintain the suite temperature at 21 C. Cleaning of the boiler systems should have been completed by now and all deficiencies rectified. Indoor/outdoor heating controls should be calibrated and set to provide heat, typically when temperatures fall below 15 C outdoors. Many buildings with automation systems will automatically...
read more
Story by: Allan Benner, The Tribune Ontario was better off 40 years ago when it comes social housing, said Ontario's Minister of Municipal Affairs and Housing Ted McMeekin. In the years since, social housing has become "a real scourge and we need to work on that," said the Liberal MPP representing the riding of Ancaster-Dundas-Flamborough-Westdale. The problem, however, is becoming a priority for the current Liberal government, he added. "In the coming months we're going to be working very...
read more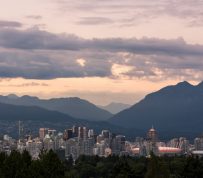 Story by: Kat Sieniuc | BuzzBuzzHome Calgary with its jobs and steady incomes, Waterloo with its high-tech sector's reputation for innovation, and Vancouver with its overall high quality of life, all ring in as most attractive cities to live in for newcomers to Canada, a new study finds. The Conference Board of Canada analyzed 50 of Canada's largest city for their attractiveness to migrants and found that Waterloo, Calgary, Ottawa, GTA suburb Richmond Hill, Vancouver, and St. John's were the...
read more