Health & Safety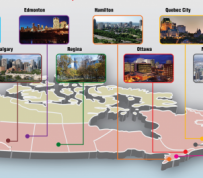 The Huffington Post Canada  | By Jesse Ferreras Sorry, Toronto, you no longer rank with the best. That's the message from new rankings by the New York-based Reputation Institute, which placed Toronto second among the world's most reputable cities last year, only to drop it out of the top 10 this year. Vancouver, however, clambered its way back into the top 10 after falling out completely in 2013, while Montreal was new to the elite class of global cities. The institute devises its...
read more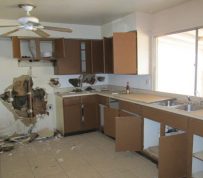 It is a well-known fact that Ontario's rental housing stock is reaching a time-worn state. Over half of all rental housing units in the province were constructed prior to 1970, just before rent controls devastated new rental housing supply in the mid-seventies.  Over 400,000 rental housing units, or 30% of the apartment stock, is now over 55 years old. Landlords in the private sector are responding by investing vast amounts of money into repairs, maintenance and new apartment construction,...
read more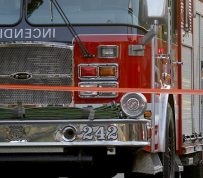 There are special areas of concern when it comes to fire safety in apartment buildings. Families in apartment buildings live close together; affecting each other's risks associated with fire. While the chances of a fire starting in an apartment are about the same as in a private home, apartment fires have the potential to spread fire, heat and smoke throughout the building affecting the safety of all occupants. Here are a few tips we hope you can share with your tenants: 1. KNOW YOUR EXITS...
read more
By: Jennifer Pagliaro City Hall reporter Mayor-elect John Tory is putting a mix of veteran and second-term councillors in top positions in his new administration, but has largely shut out left-leaning voices. Tory — who ran on a promise of uniting the city — will appoint four deputy mayors from four corners of the city and from across the political spectrum. Denzil Minnan-Wong, a fiscally and socially conservative councillor, will serve as the actual deputy mayor, whose role is to act in place...
read more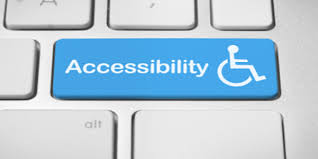 December 31, 2014 Deadline to File Accessibility Compliance Report All private and non-profit organizations with 20+ employees must file an accessibility compliance report by December 31, 2014. Under the Accessibility for Ontarians with Disabilities Act, businesses and organizations with 20 or more employees are required to report on their policies and practices to make their services accessible to people with disabilities. This reporting relates to customer service accessibility only, and is...
read more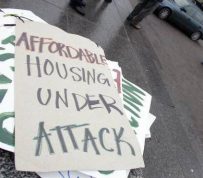 Canada is facing a housing crisis and it is incumbent on all orders of government to take action. We know the housing crunch is spiralling out of control as people struggle with record levels of household debt, coupled with mounting home ownership costs. It is worrisome Moody's Investors Service has recently reported housing costs and consumer debt are threats to Canada's otherwise strong economic performance. One in four Canadians spends more than 30 per cent of income on housing. At a cost...
read more
Story by: Kat Sieniuc | BuzzBuzzHome Canada is the fifth most prosperous country in the world, according to a recent survey that measures global prosperity. Legatum Prosperity Index ranks 142 countries — accounting for 99 per cent of global GDP — based on how they perform in key economic and social areas, including health, education, entrepreneurship and freedom. Norway came in first for overall prosperity, followed by Switzerland, New Zealand and Denmark. The world's least prosperous...
read more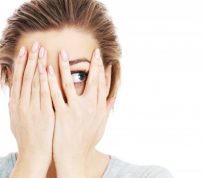 Keep these Spooky Signs in Mind You might enjoy getting freaked out this time of year, but operating an apartment community doesn't have to be scary . In many instances, property nightmares can take many forms for onsite managers. However, there are ways you can control your property and keep it from becoming a nightmare to residents. Beware of the following alarming things and position your property for success: Story by:  Tim...
read more
As a property manager, protecting residents is your number one priority. Because of this, crisis management should be an essential part of your property management business. A crisis can be any situation that is threatening or could threaten to harm people or property, seriously interrupt operations, damage reputation and/or negatively impact the bottom line.  Even the most harmless of situations could lead to a reputation nightmare. Displaying a high level of responsiveness in a state of...
read more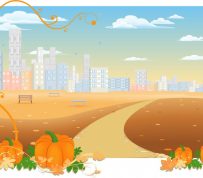 As October 31 approaches, your youngest residents are anticipating a night filled with costumes and candy. While the holiday is all about celebrating the spooky and the scary, you don't want that to turn into reality. Whether you manage a rental home on the side or own a small building, ensure that everyone involved has a safe and fun Halloween by taking the following safety precautions on your property. Light outdoor and common areas Paths and hallways aren't the only places that will receive...
read more