Health & Safety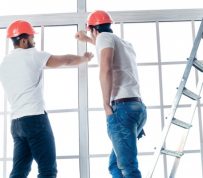 By Tim Blackwell  | Property Management Insider New tool technology is exceeding traditional definitions of improvements to the power tools that build and maintain multifamily housing. High-tech and blue-tooth enabled tools are not only designed to ease the chores of drilling, sawing and affixin' but also save time and money. Cloud-Based Technology is Making Maintenance Mobile Tools have come a long way since the introduction of the electric motor in the 1880s that made possible today's...
read more
Ministry of Municipal Affairs and Housing  |  March 28, 2016 In support of Ontario's updated Long-Term Affordable Housing Strategy, Ontario is taking the following initiatives. Developing a Framework for Inclusionary Zoning Ontario is proposing to introduce legislation that would, if passed, allow municipalities the choice of establishing inclusionary zoning policies. If a municipality chose to use this tool, new housing proposals would require a certain percentage of affordable units in...
read more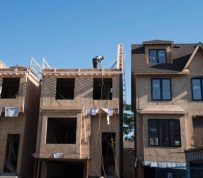 Story by: The Canadian Press OTTAWA — Newly released figures show the federal government has spent more than $2.2 million in legal fees fighting a class-action lawsuit over maternity and sickness benefits. Most of that — $2.06 million — has been through the federal Justice Department with a further $176,377 estimated to have been spent at Employment and Social Development Canada. The figures are contained in documents tabled in Parliament last week in response to a request...
read more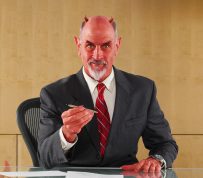 Renting always comes with the risk that you'll end up at the mercy of a true Landlord From Hell. We're not just talking about run-of-the-mill laziness, paranoia, or intrusiveness here. We're talking about epic badness. Because there's a very significant difference between a landlord who is just a pain in the neck and one who is trying to get you to leave by, say, soaking your possessions in ammonia and turning off the heat during winter. Right? So before you start complaining, here's a fresh...
read more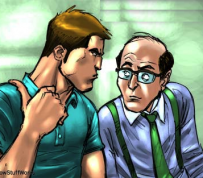 In a recent case, the Human Rights Tribunal of Ontario (the HRTO) awarded a woman $1,000 after she learned that her landlord made inappropriate remarks regarding the size of her, and her daughters', breasts. The remarks were made by the landlord to the building superintendent, but were overheard by a third party who later repeated them to the tenant. The tenant filed a complaint to the HRTO which ultimately resulted in the award. Under the Ontario Human Rights Code there are special...
read more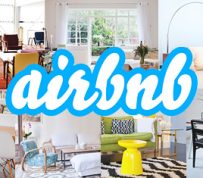 Story by: Joe Hoffer | Cohen Highley It has never been easier for tenants to earn additional cash by subletting their rental units on a short-term basis to transient occupants. Websites like AirBnb, Kijiji and Craigslist put tenants in touch with people seeking short term rentals, but want to avoid staying in a hotel or bed and breakfast. Landlords have legitimate risk management concerns when tenants run commercial sublet operations in apartment buildings. Unless you are diligent about...
read more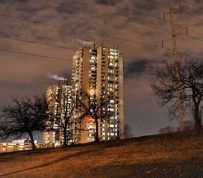 Story by: JENNIFER CHAN So you acquired a new building, but it needs a little bit of work. Perhaps the features are dated, the name is passé, or the reputation has taken a hit. One way to start fresh is to rebrand your building, revitalizing your apartment community inside and out. Here are some steps you can take as part of a systematic approach to turning your complex around. Create a story around your product Your brand is what sets you apart from other communities. It puts a face to your...
read more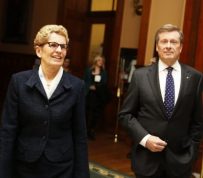 Story by: Mitchell Cohen | TheStar.com The political stars are aligned, so it's time for every one of us to become a champion for affordable housing. John Tory is in the Toronto mayor's chair. Premier Kathleen Wynne leads a progressive team at Queen's Park. And a federal election is on the near horizon. These three ingredients provide a perfect storm for action on affordable housing. Further study isn't needed. We all know that secure, affordable housing is a fundamental determinant of both...
read more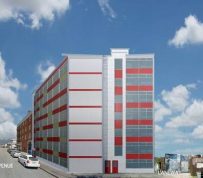 The idea of transforming shipping containers into housing is about to make a giant leap upward. A local non-profit housing agency that has already built one small project with containers is now aiming to build, at seven storeys, what is believed will be the tallest container building on the continent. The Atira Women's Resource Society, which applied for a rezoning for the project last month, is hoping to create 26 social-housing units in the building, which will use about 90 shipping...
read more
Majority of rooms to be rented at below market rates, Solterra Group says. What was once one of the 10 worst Downtown Eastside hotels in Vancouver is getting a new lease on life. In what is being called a "highly unusual" application, the owners of the former North Star Hotel at 5 West Hastings plan to renovate it and will dedicate over half of the 31 rooms for welfare recipents and low-income renters. The four-story Victorian brick hotel, built in 1904, is a stone's throw from Pigeon Park at...
read more