Fire Safety
Following last December's fire that left one dead , the massive fire that leveled a three story apartment building in New Westminster, BC (video coverage below) and last week's fire that destroyed Hamilton's oldest apartment buildings on Bold Street, seem to have resurfaced major media attention regarding fire safety in the rental housing industry. Although many of these fire's we're not tenant related, these recent events should give property owners and tenants a reason to pause and consider...
read more
As of January 1, 2014, the 2012 Ontario Building Code came into effect. Parts of the code, especially those concerned with energy efficiency and on-site sewage systems, will come into force over the next few years, but the 2012 Ontario Building Code contains regulations that all property managers and building owners should be aware of.  Property Protection and Health The 2012 Building Code has enhancements to property protection and health, including: Removing window screens as an acceptable...
read more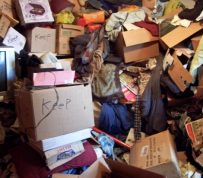 Windsor's fire department on Wednesday announced a new strategy to deal with hoarding. Fire chief Bruce Montone says hoarding is a safety and health concern. Montone says there is more public awareness of hoarding today, due to reality TV shows such as Hoarders. In a media release, Windsor Fire and Rescue said "a trend of increased cases of hoarding has developed in Windsor." In Windsor, different groups have been dealing with the problem on their own. Those groups will join...
read more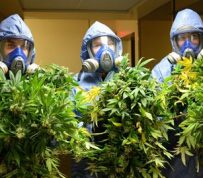 Oh No! I Have A Marijuana Grow-Op In My Rental Property! Chris Saracino I don't really, but what better way to get your attention? As landlords, most of us have heard of that old urban myth. You know the one… a guy who knows a guy, who's a landlord, who suddenly finds out that the perfectly nice couple who had been renting out the house were in fact running a marijuana grow-op. There are variations on the story as well, sometimes it's a crack house, sometimes it's a meth lab. This story — in...
read more
November 27, 2013 Bill 77, the Hawkins Gignac Act (Carbon Monoxide Detectors), 2013 passed 3rd Reading by the Ontario Legislative Assembly today. This new law will require working carbon monoxide detectors in all homes with fuel-burning appliances or attached garages. Bill 77 has been proceeding through the legislative process for the past 4 or 5 years.  FRPO has worked Bill 77's author, Ernie Hardeman MPP, and also appeared before the Standing Committee on Social Policy, to provide advice and...
read more