Fire Safety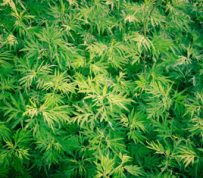 Story by:  Justin da Rosa With a proposed marijuana legalization bill in the offing, should the government tweak the bill to ban people from growing in rented homes? Take our poll today. The Cannabis Act was introduced in the House of Commons earlier this week. Under the act, adults will be permitted to grow as many as four marijuana plants in their homes. The announcement has one landlord group calling for reform already. "Fundamentally we want marijuana growing to still be prohibited...
read more
Story by Gary Marr | FinancialPost So will you be able to smoke in your apartment once the province of Ontario is through with its changes to rent control rules? It's still a little hazy in Ontario even after the provincial budget Thursday when it comes to the impact of 16 changes being brought in under Ontario's Fair Housing Plan. The province has proposed "to create a standard lease to help both tenants and landlords knows their rights and responsibilities while reducing the number of...
read more
Story by: Scott Saint For property managers across the province, tenant safety is a top priority that should never be compromised. And the first step to ensuring electrical safety is hiring the right person for the job. When exploring options to complete a new installation, renovation or repair work, it's often easiest to get a referral from a trusted source. But when it comes to electrical work, a referral shouldn't always be taken at face value. All electrical work that's done for hire —...
read more
South Winnipeg Councillor Janice Lukes called on the local government to intensify its campaign against illegal rooming homes, in the aftermath of a fire at a residence near the University of Manitoba over the weekend. Lukes, who has spoken out against unsafe landlord practices (fire hazards, overcrowding, etc.) in the past few years, has met with the Fort Richmond-University Heights Neighbourhood Association on Saturday (March 25) to discuss possible measures against problem residences....
read more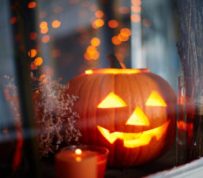 Story by Jennifer Chan While Halloween is typically a night of festive fun, the increased foot traffic can bring some additional risks to your rental property. Before your tenants dole out the candy to little ghosts and witches, make sure your rental is ready. Here are eight Halloween safety tips to help protect your property and its visitors. 1. Clear walkways and sidewalks of leaves and debris Make sure any areas where trick-or-treaters tromp, including your sidewalk, driveway and walkways,...
read more
Story by: Stephanie Irvin  |  Global News Tens of thousands of people are still out of their homes because of the Fort McMurray wildfires, and being a landlord or tenant can make things even more complex. The Centre for Public Legal Education Alberta (CPLEA) has put together some important information that can help navigate the difficult situation. Under the residency act, tenants must keep paying rent when it's due even though they aren't living in the property. You can speak with your...
read more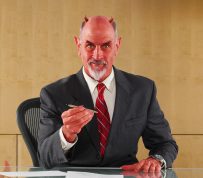 Renting always comes with the risk that you'll end up at the mercy of a true Landlord From Hell. We're not just talking about run-of-the-mill laziness, paranoia, or intrusiveness here. We're talking about epic badness. Because there's a very significant difference between a landlord who is just a pain in the neck and one who is trying to get you to leave by, say, soaking your possessions in ammonia and turning off the heat during winter. Right? So before you start complaining, here's a fresh...
read more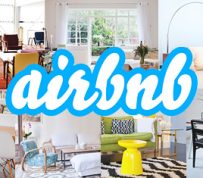 Story by: Joe Hoffer | Cohen Highley It has never been easier for tenants to earn additional cash by subletting their rental units on a short-term basis to transient occupants. Websites like AirBnb, Kijiji and Craigslist put tenants in touch with people seeking short term rentals, but want to avoid staying in a hotel or bed and breakfast. Landlords have legitimate risk management concerns when tenants run commercial sublet operations in apartment buildings. Unless you are diligent about...
read more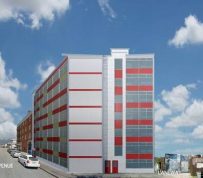 The idea of transforming shipping containers into housing is about to make a giant leap upward. A local non-profit housing agency that has already built one small project with containers is now aiming to build, at seven storeys, what is believed will be the tallest container building on the continent. The Atira Women's Resource Society, which applied for a rezoning for the project last month, is hoping to create 26 social-housing units in the building, which will use about 90 shipping...
read more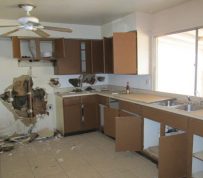 It is a well-known fact that Ontario's rental housing stock is reaching a time-worn state. Over half of all rental housing units in the province were constructed prior to 1970, just before rent controls devastated new rental housing supply in the mid-seventies.  Over 400,000 rental housing units, or 30% of the apartment stock, is now over 55 years old. Landlords in the private sector are responding by investing vast amounts of money into repairs, maintenance and new apartment construction,...
read more