Exterior Building
Story by: JENNIFER LYONS With summer just around the corner, residents are hanging up their jackets and ready to start enjoying the outdoor amenities that your community offers — or could be offering! Help your residents make the most of the sunny summer days by sprucing up the outdoor features that make your community special. Who knows — you might just attract some new renters along the way, too. Get ready for grilling Your community barbecue grills likely need a little TLC after the winter...
read more
As Canada's most widely read apartment magazine and newsreel, RHB is proud to be the official media sponsor for the rental housing industry's most significant event. The Canadian Federation of Apartment Associations (CFAA) two-day Conference and Trade Show and the half-day Building Innovations Bus Tour is once again back in Toronto from June 10 to 12. The seventh annual CFAA Conference and Trade Show is unlike other conferences and trade shows; this conference is focused...
read more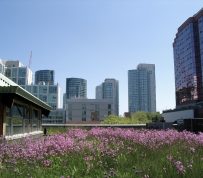 Story by: Monika Warzecha  |  BuzzBuzzHome  Among North American cities, Washington, DC and Toronto installed the most green roofs in 2014. Washington, DC's 1.2 million square feet of new green roofs gave it the top spot for the fourth year in a row. Toronto, which installed some 775,216 square feet, took second place, though this was first time a Canadian city has ever cracked the top five in the ranking for the 11 years that Green Roofs for Healthy Cities (GRHC), a non-profit, has been...
read more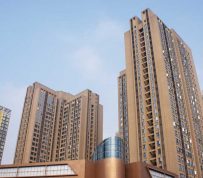 Story by: Sonia Bell In today's market, monthly rent of $1,500 won't necessarily get you the most luxurious apartment rental. However, some apartments within neighbourhoods across Canada can offer you a little more bang for your buck. So, what exactly can approximately $1,500 get you in the hippest neighbourhoods in cities across Canada? Here's what a $1,500 apartment looks like in seven Canadian neighbourhoods. Here we go… Beltline, Calgary Price: $1,505 Bedrooms: 2 Bathrooms: 1.5...
read more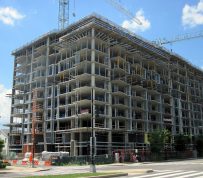 Story by:  Sean MacKay | BuzzBuzzHome Following a double-digit decline in January, building permits issued by Canadian municipalities fell again in February over the previous month. According to new data released today by Statistics Canada, Canadian municipalities issued building permits worth $6.1 billion in February, a 0.9 per cent drop from January. The government agency attributed the decline at the national level to lower construction intentions in Quebec, Ontario and Alberta. It was the...
read more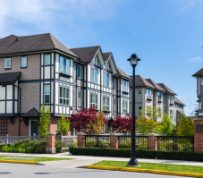 Story by: JENNIFER LYONS Spring is here and experienced property managers know what that means — it's the beginning of the busy rental season. As you're up to your elbows preparing units for rental, ramping up your marketing efforts and setting up tours, don't overlook one crucial factor: curb appeal. Many potential renters will drive past or through your complex before deciding if they want to schedule a viewing appointment, so make sure your community is dressed to impress from the very...
read more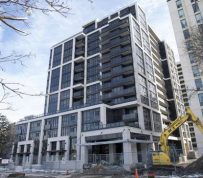 Story by: TAMSIN MCMAHON – REAL ESTATE REPORTER | The Globe and Mail The skylines of Canadian cities, long defined by condominiums, are undergoing a quiet transformation as rental housing makes a comeback. There were nearly 24,000 rental units under construction across Canada in the second half of last year, up 52 per cent from a year earlier, according to commercial real estate brokerage CBRE Group Inc. Across Canada's six biggest cities, rental starts are double their five-year...
read more
Story by: GUY DIXON, The Globe and Mail From the upper floors of The Heathview apartment towers, there's a panoramic view of something puzzling about Toronto real estate. South to the shore of Lake Ontario are the clustered outcroppings of condos. Precious few of the new buildings contain apartments purposely built as rentals. The demand for rentals is heavy, but developers have preferred to construct condos. So rental demand has been partly slated by the fact that nearly one-third of condos...
read more
Story by: Katia Dmitrieva, Bloomberg News The dreary six-story apartment block in Toronto's north end was nicknamed "Divorcee Towers" after the newly single who lodged at its short-stay units. Then Timbercreek Asset Management Inc. moved in. Big banks boost condo financing even as unsold units in Toronto hit 21-year high The Bank of Nova Scotia is among lenders boosting loans to condominium developers as regulators become less vocal about housing-market risk, according to Canada's...
read more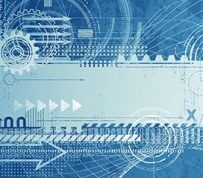 Story by: RICHARD GILBERT | Daily Commercial News  Construction leaders and contractors in Manitoba have formed a new committee to advocate for the implementation of a Prompt Payment Act, which would be applied to public and private projects in the province. "We are still working to get all the key stakeholders aligned to make sure when we approach the government, to introduce this proposed legislation, that we have a document that everybody agrees to and supports," said Brad...
read more